Free Shipping And Return Within The US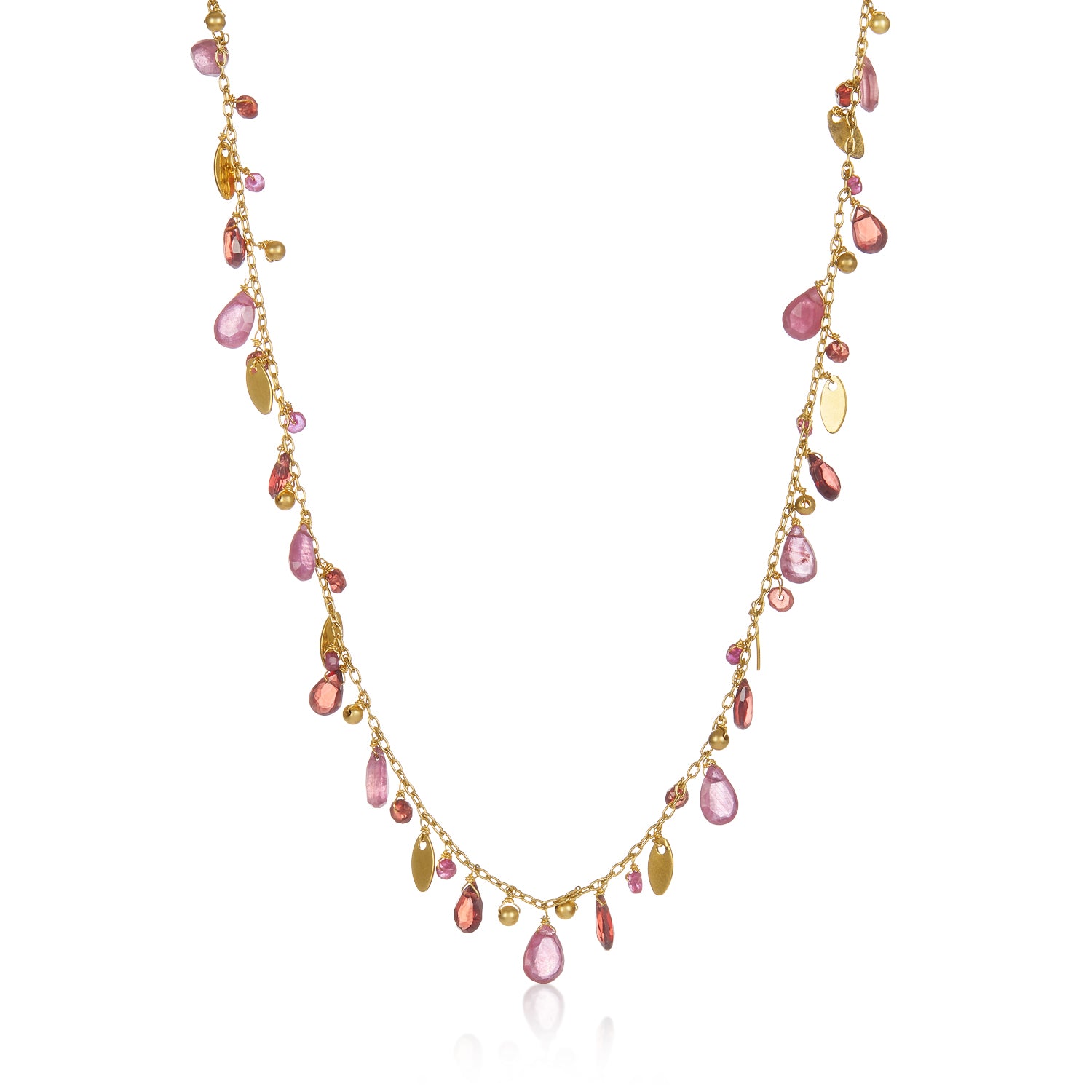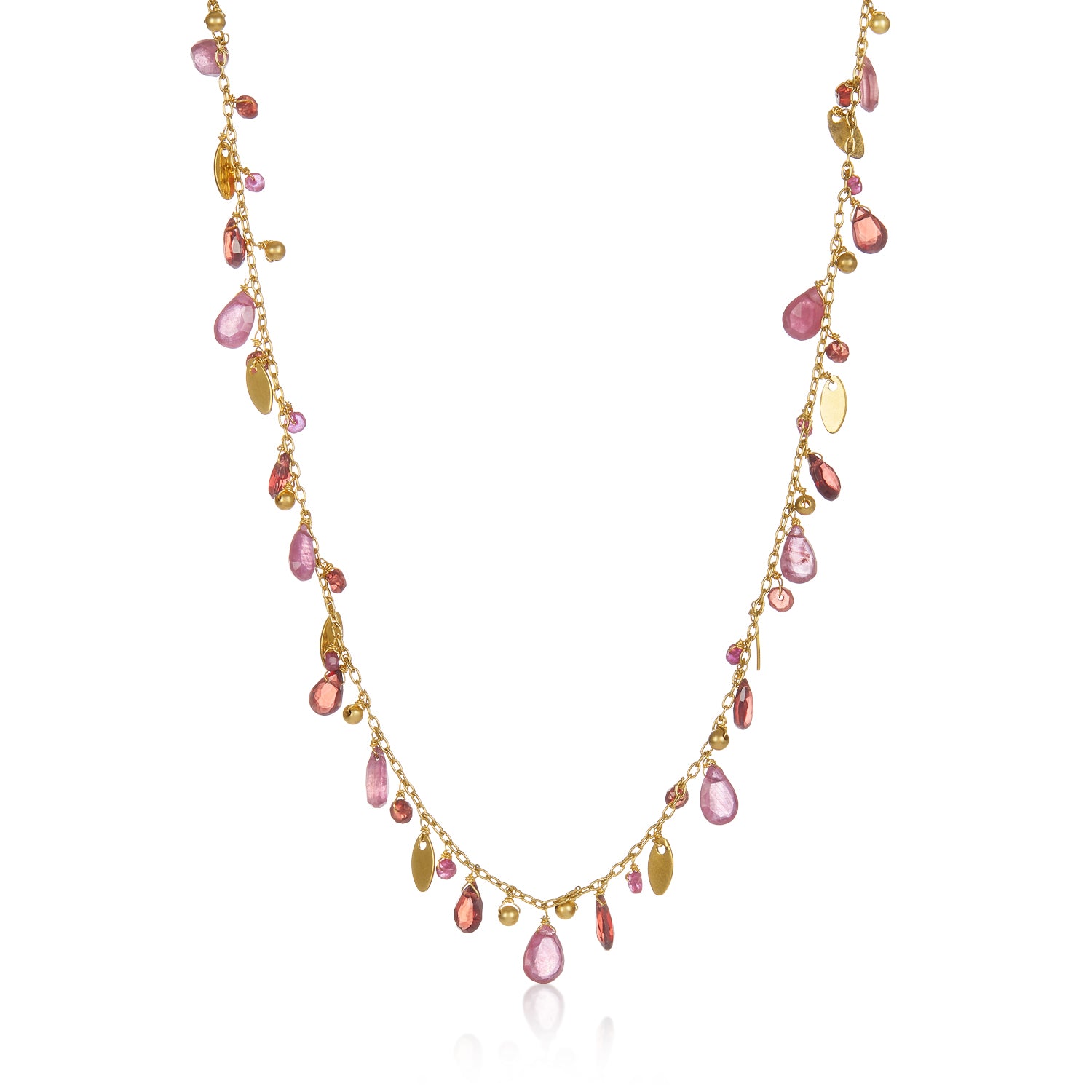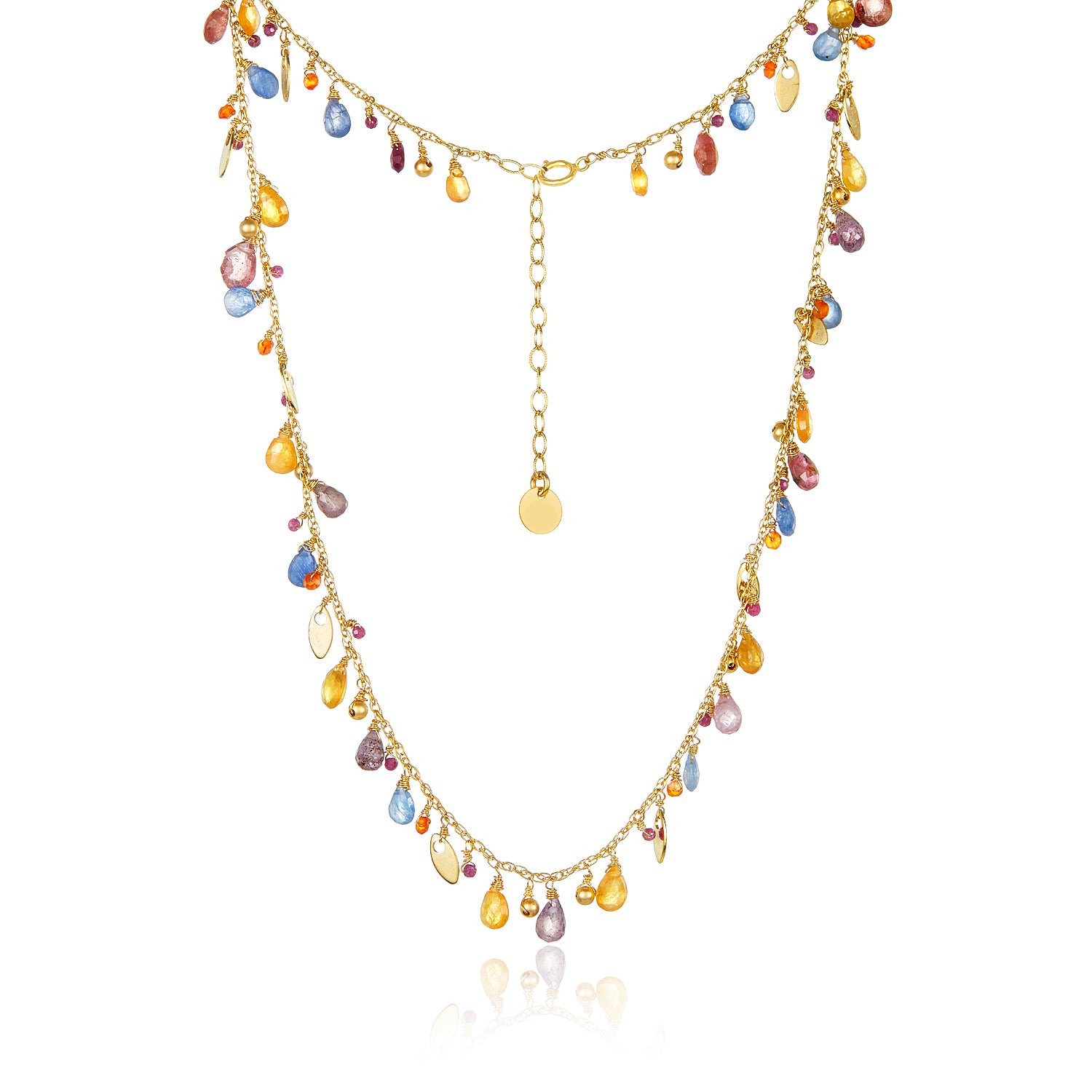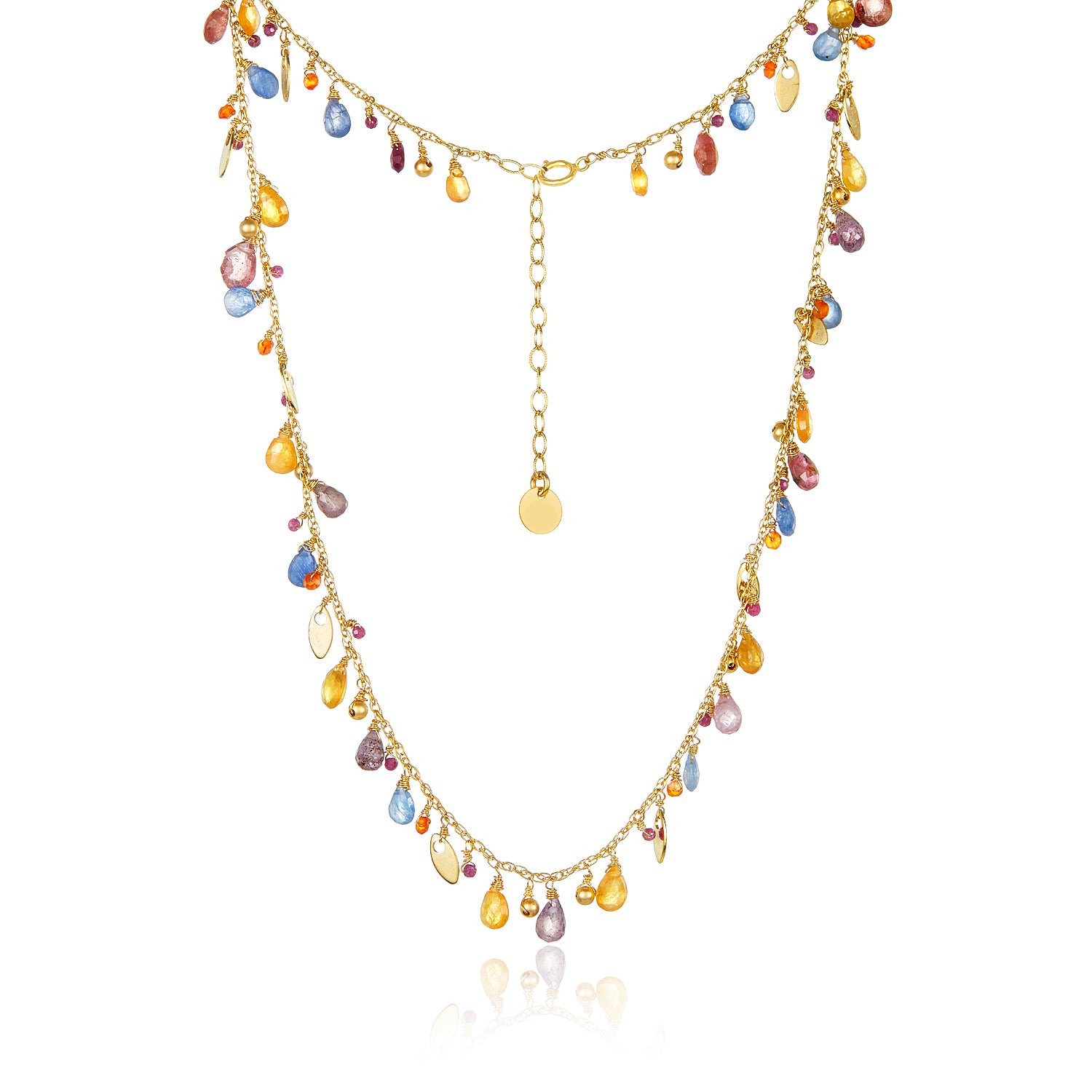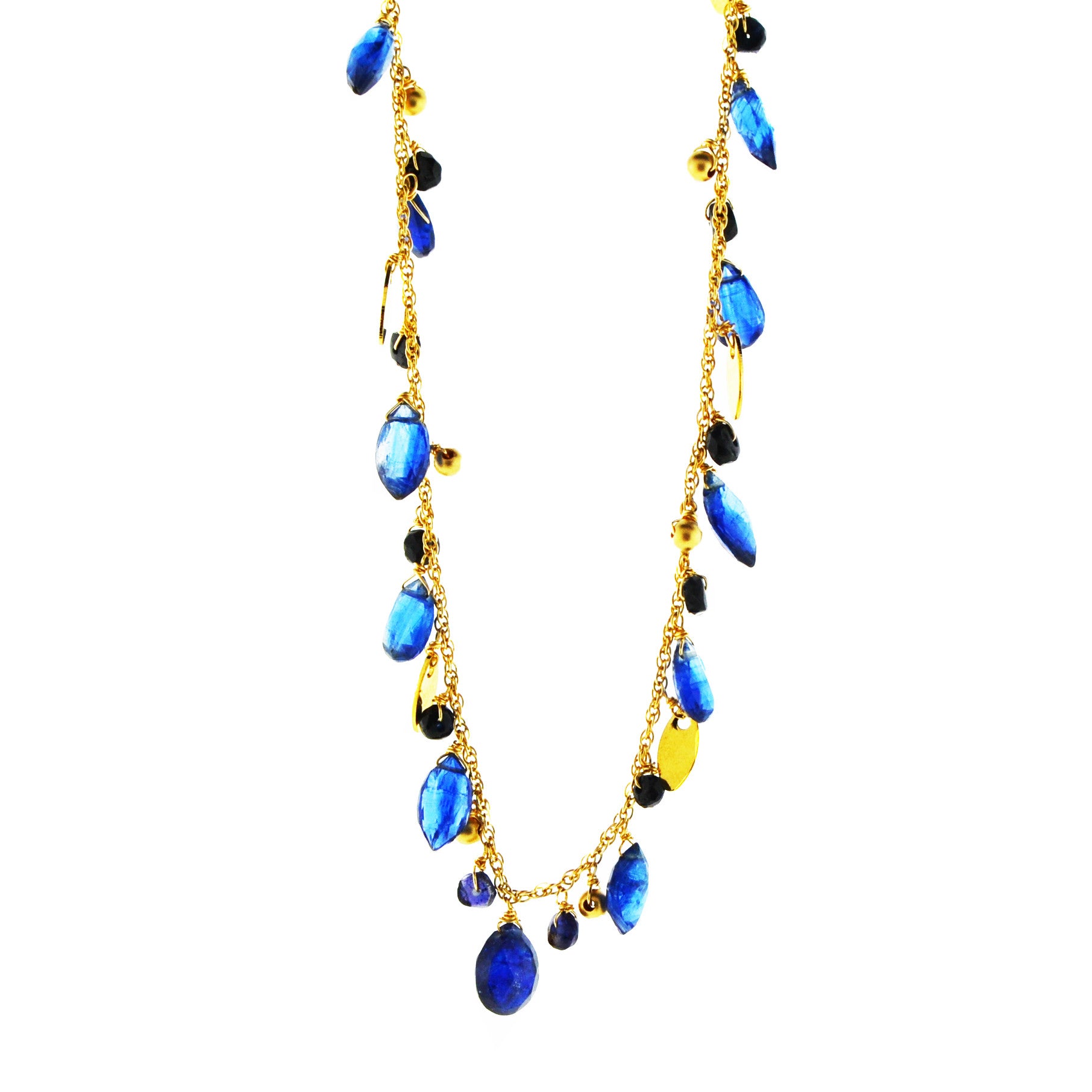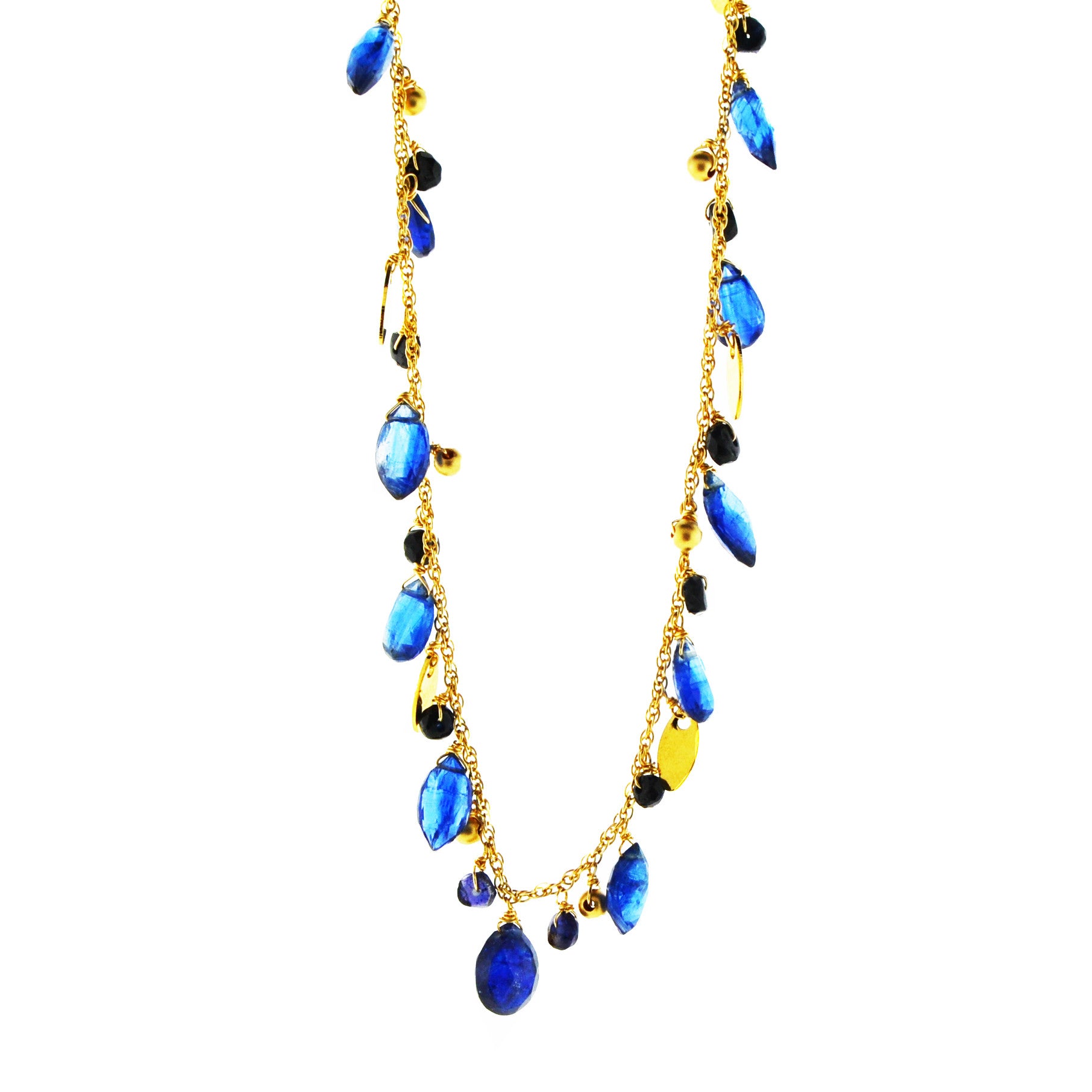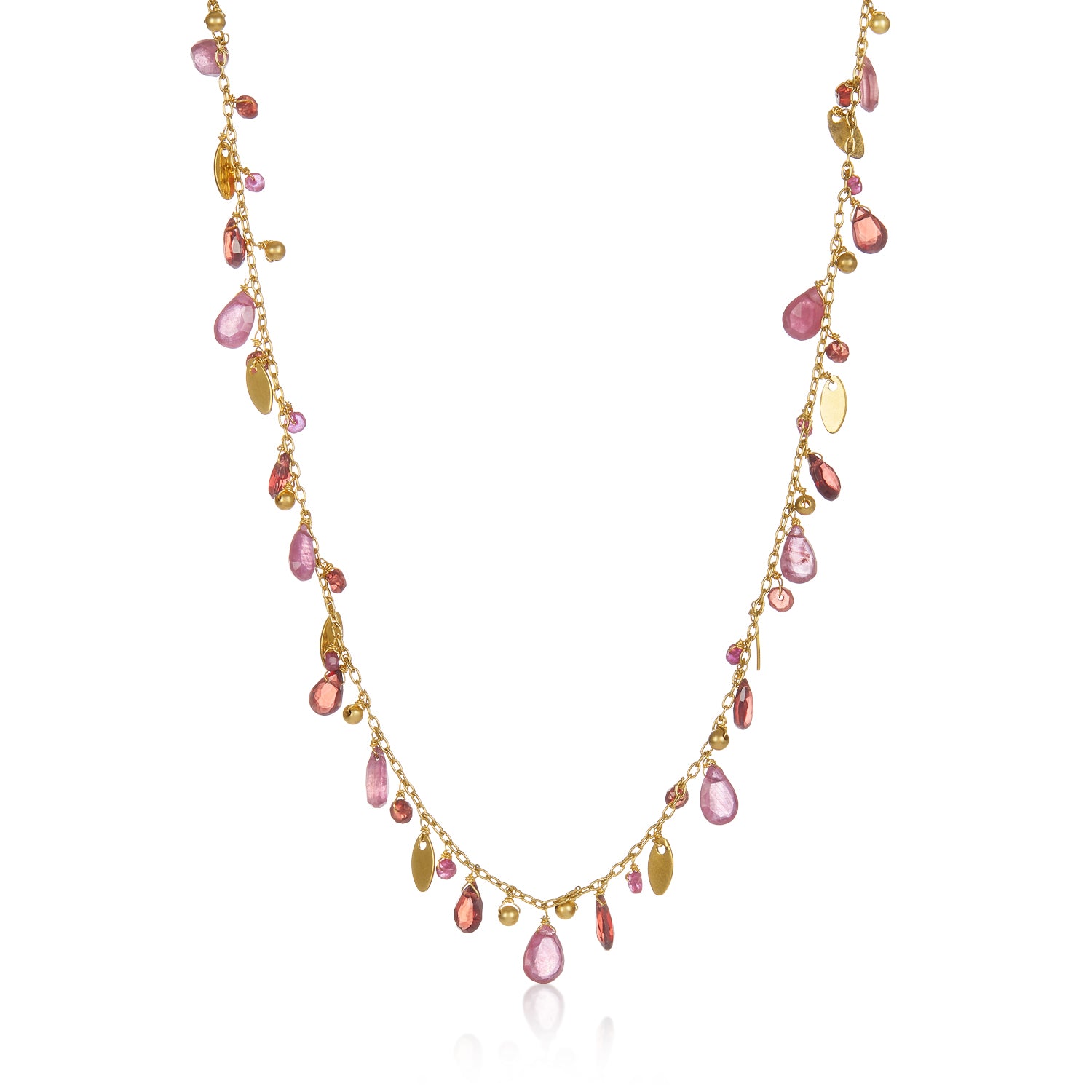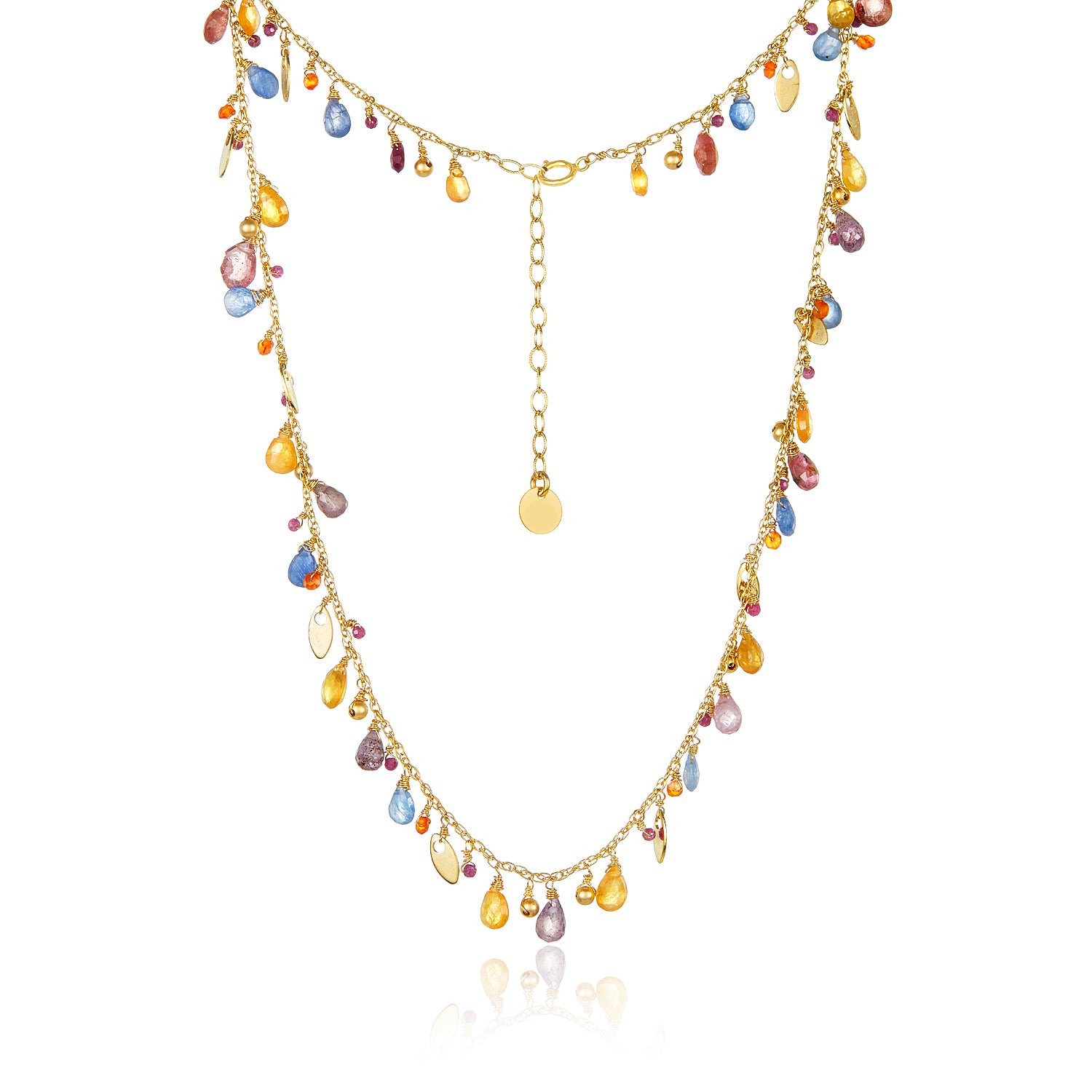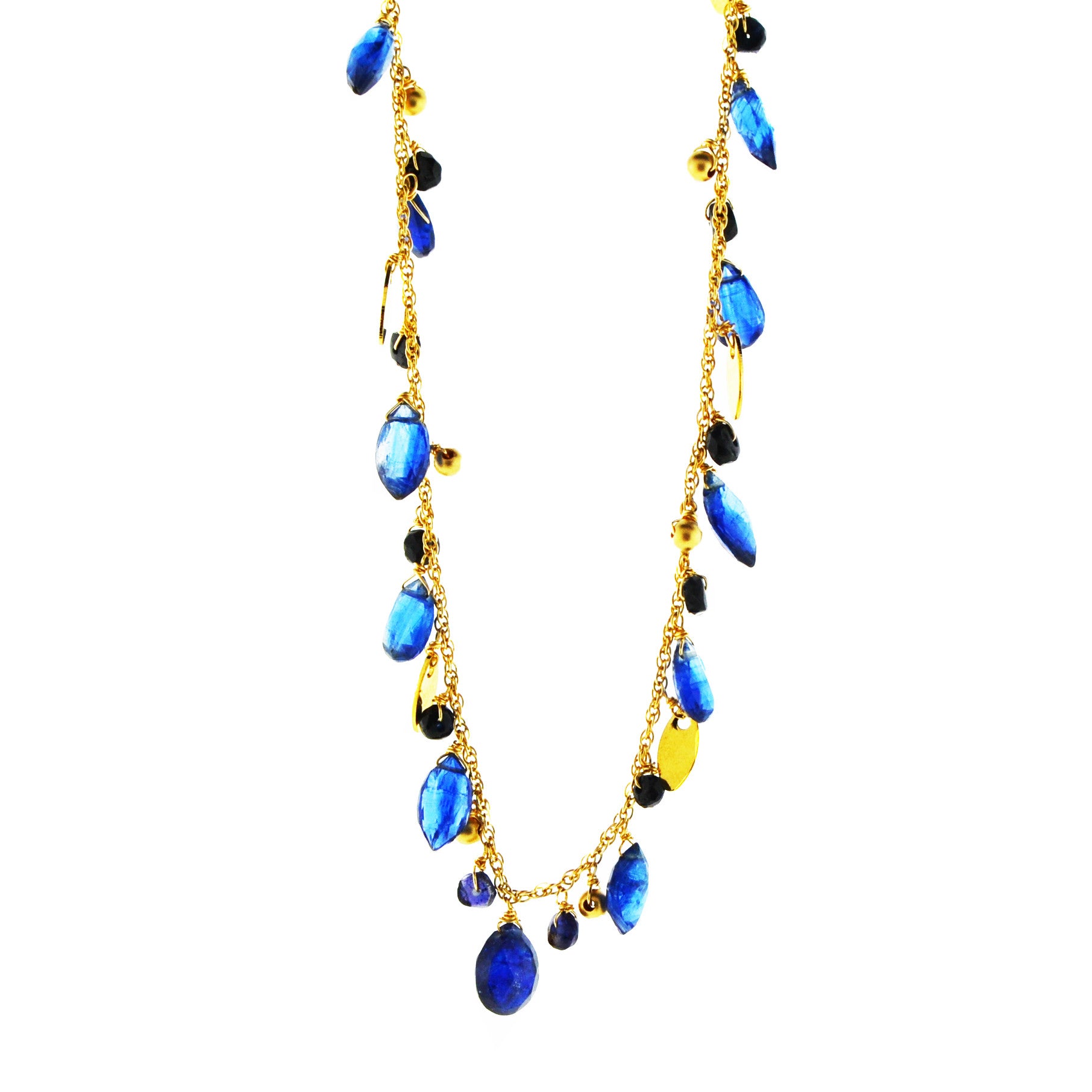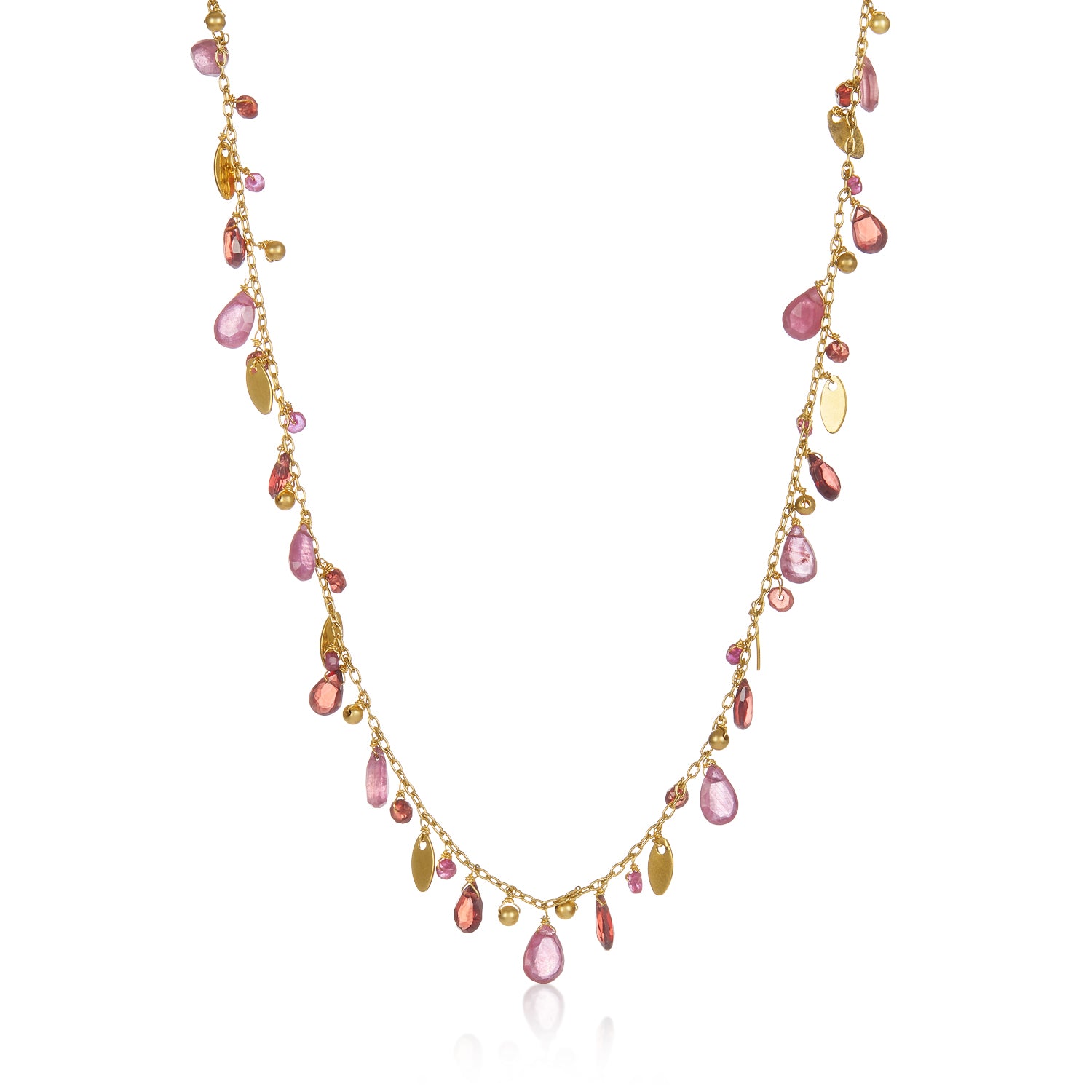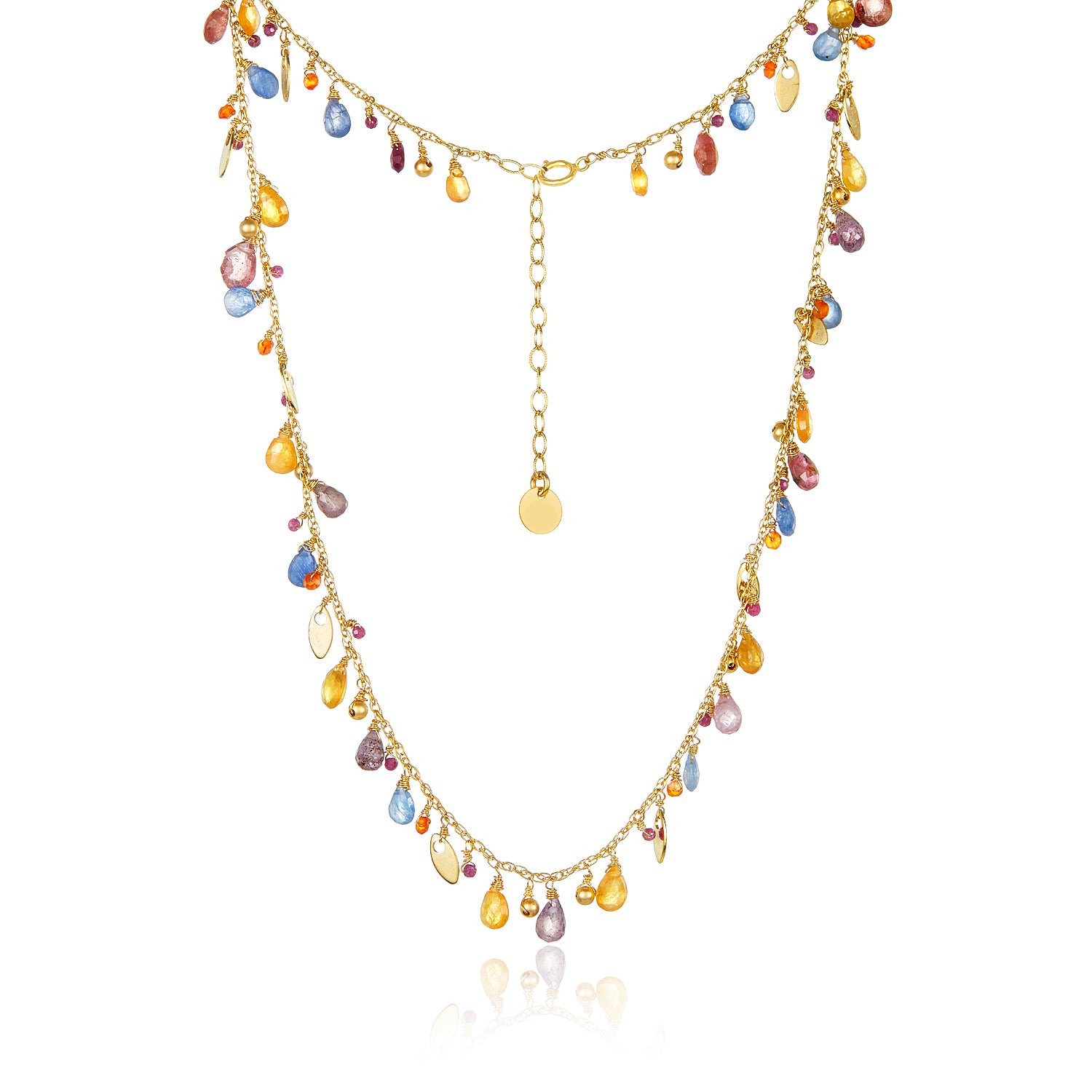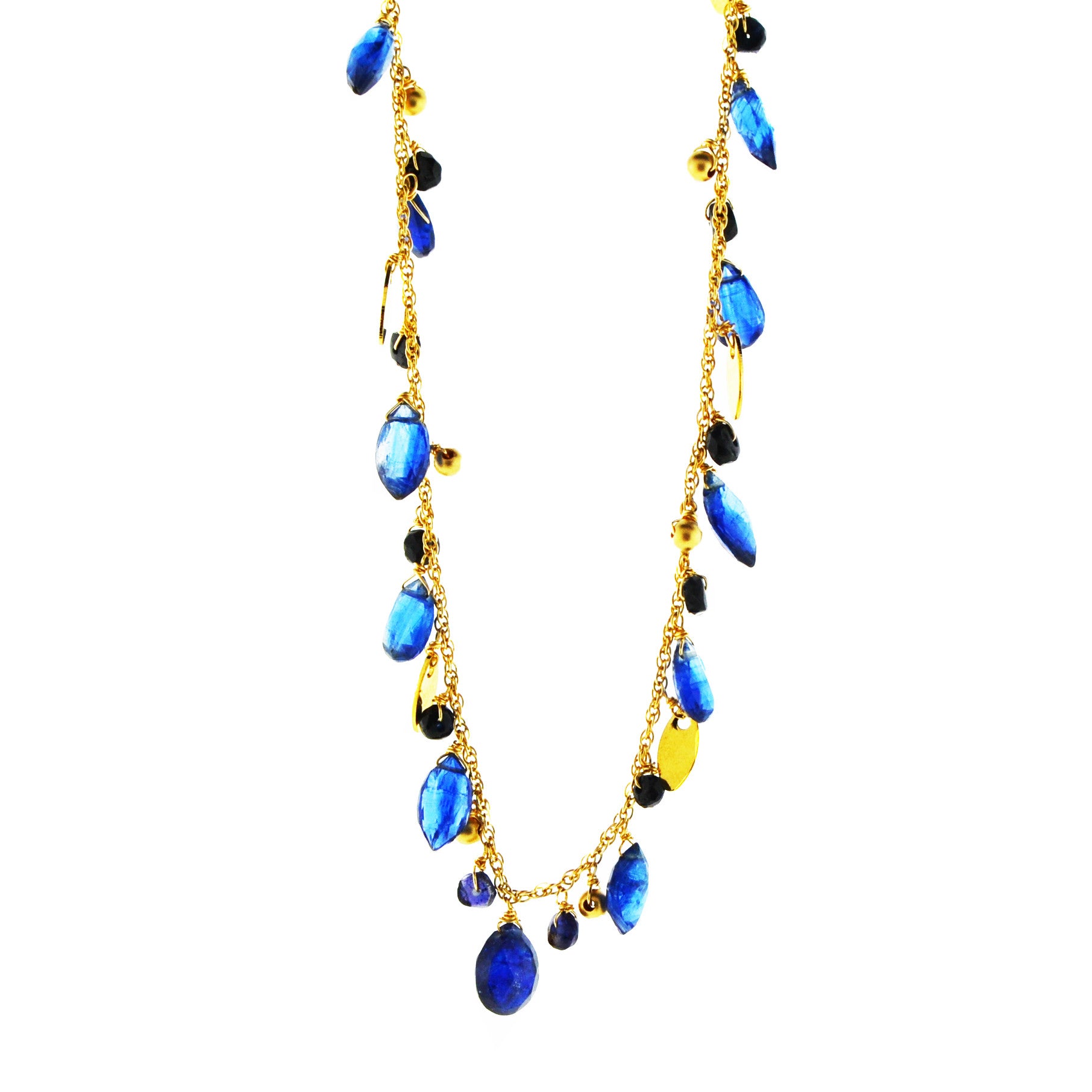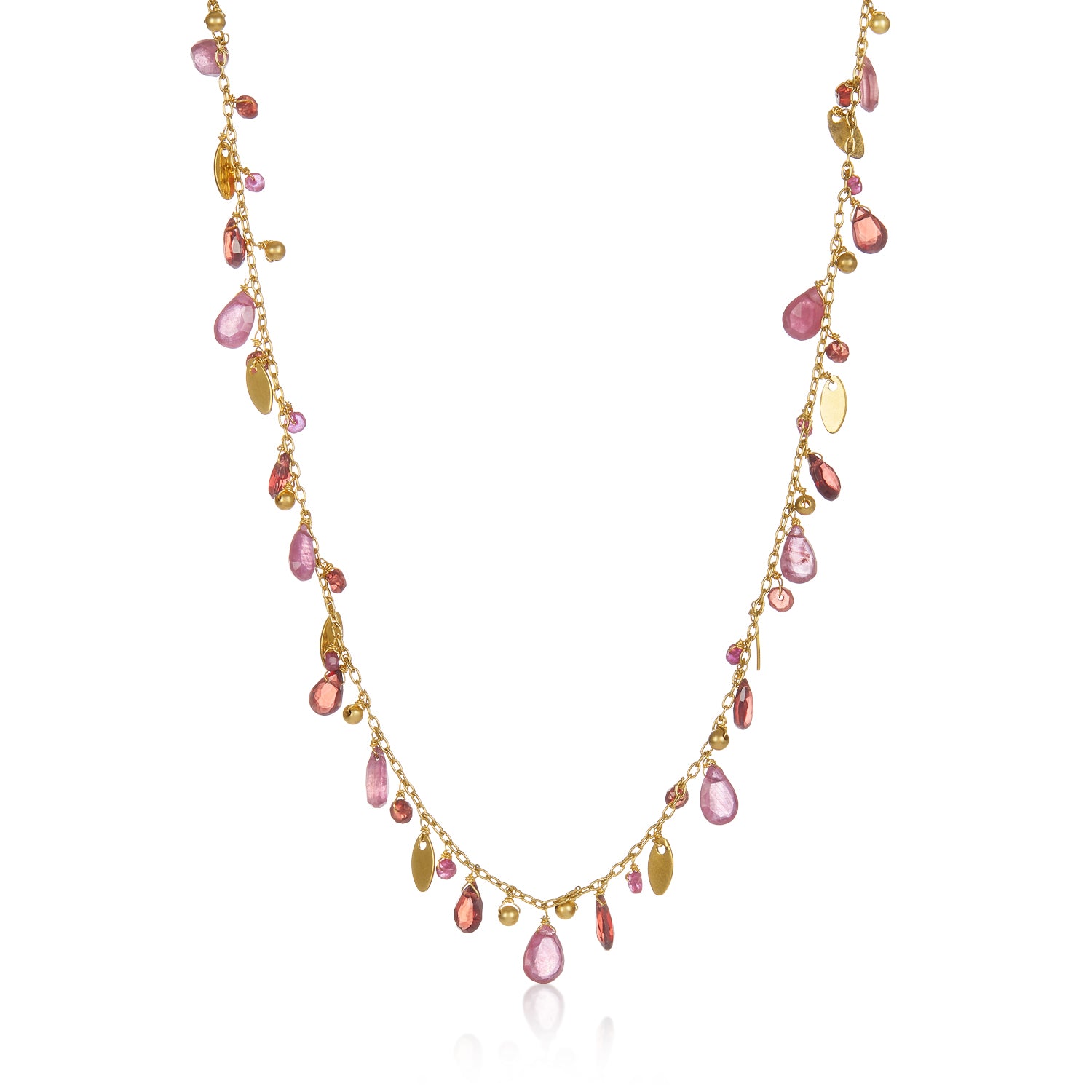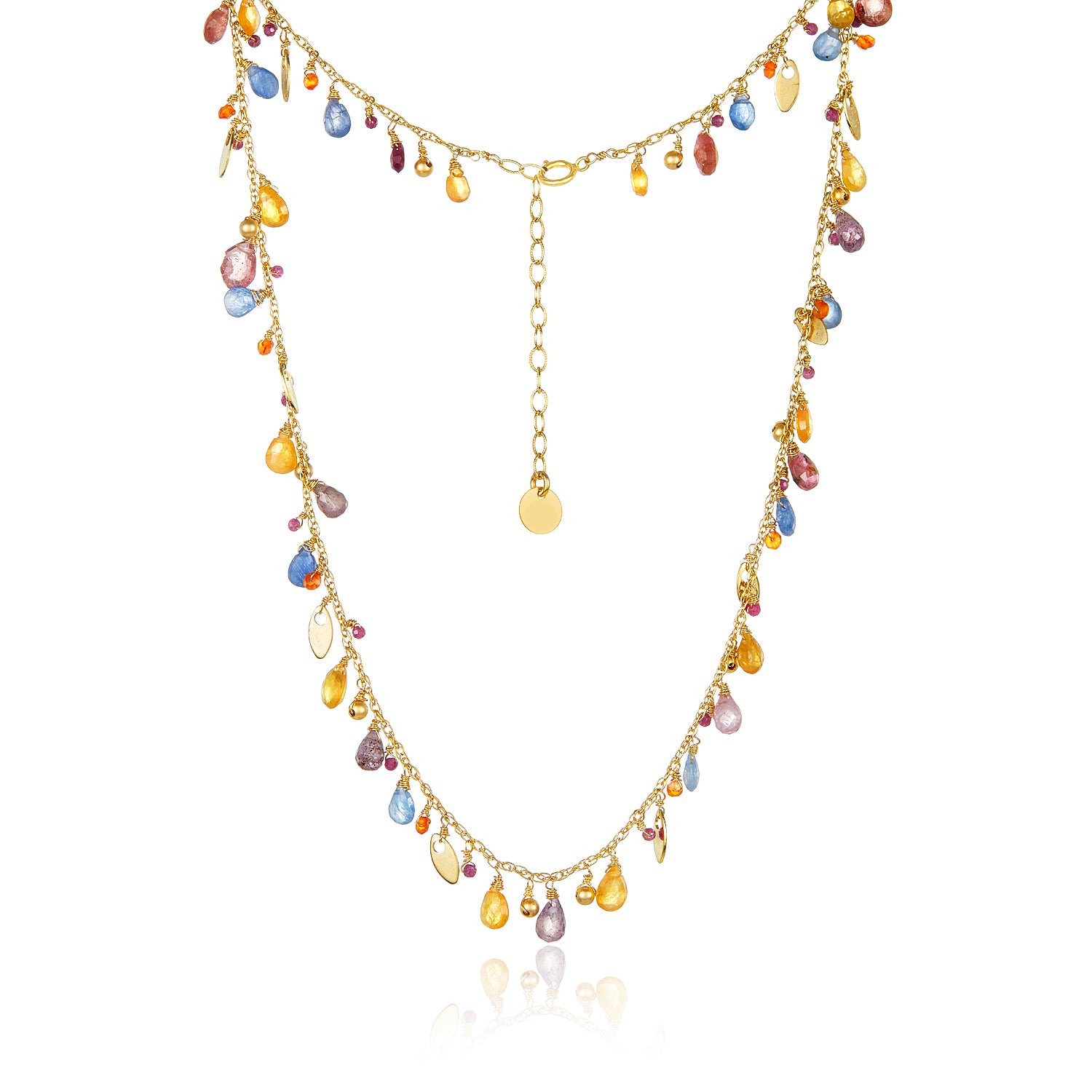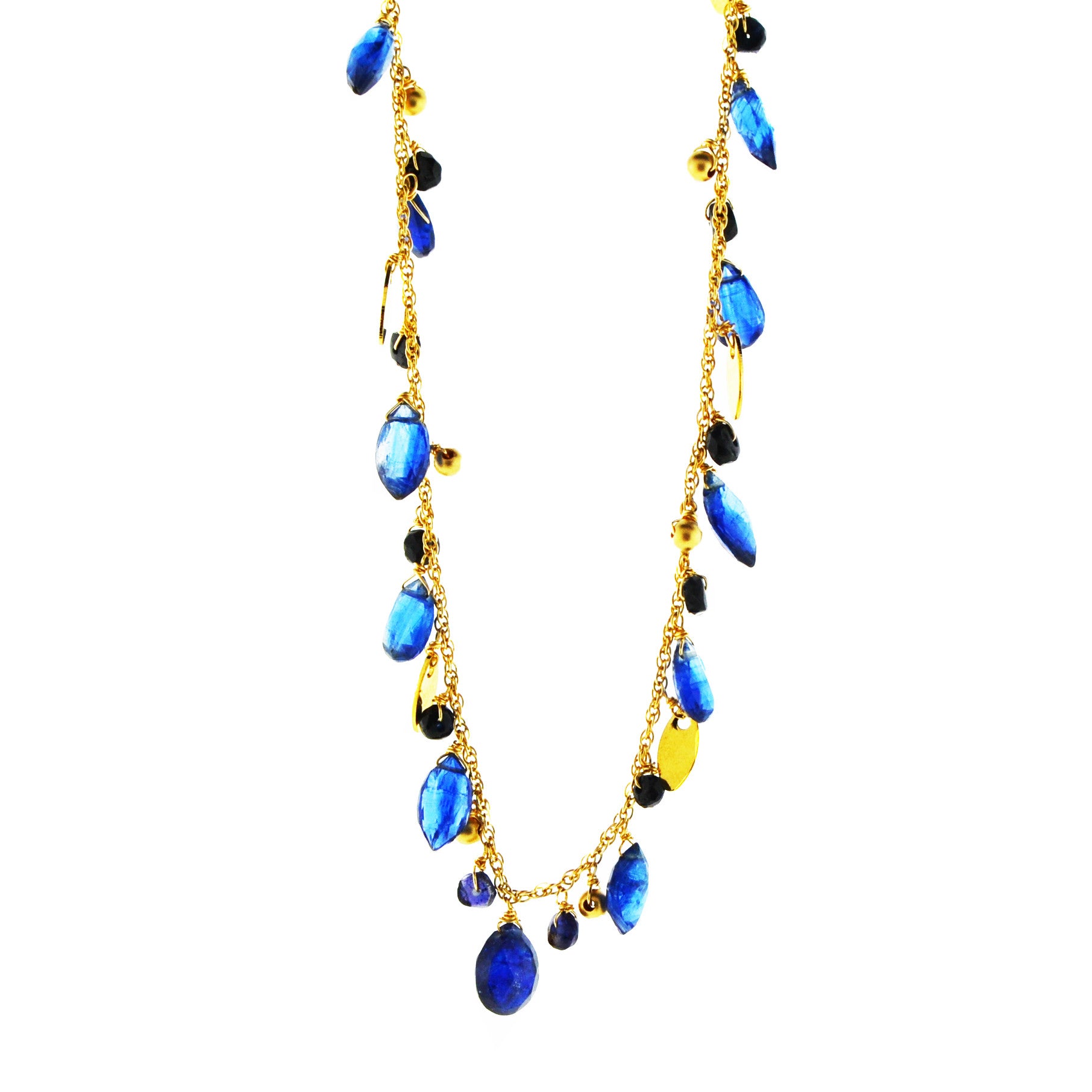 Pink sapphires, pink tourmaline, and rubies one next to the other on a gold filled cable chain with accents of gold filled leaves and adorable small matt gold beads.
Also available in: 
Kyanite gemstones and faceted sapphire roundels contrast playfully against a pear-shaped sapphire, pieces of marquise and little gold round beads. 
Length: 17-19" adjustable 
Handcrafted at Mabel's San Francisco atelier.