Free Shipping And Return Within The US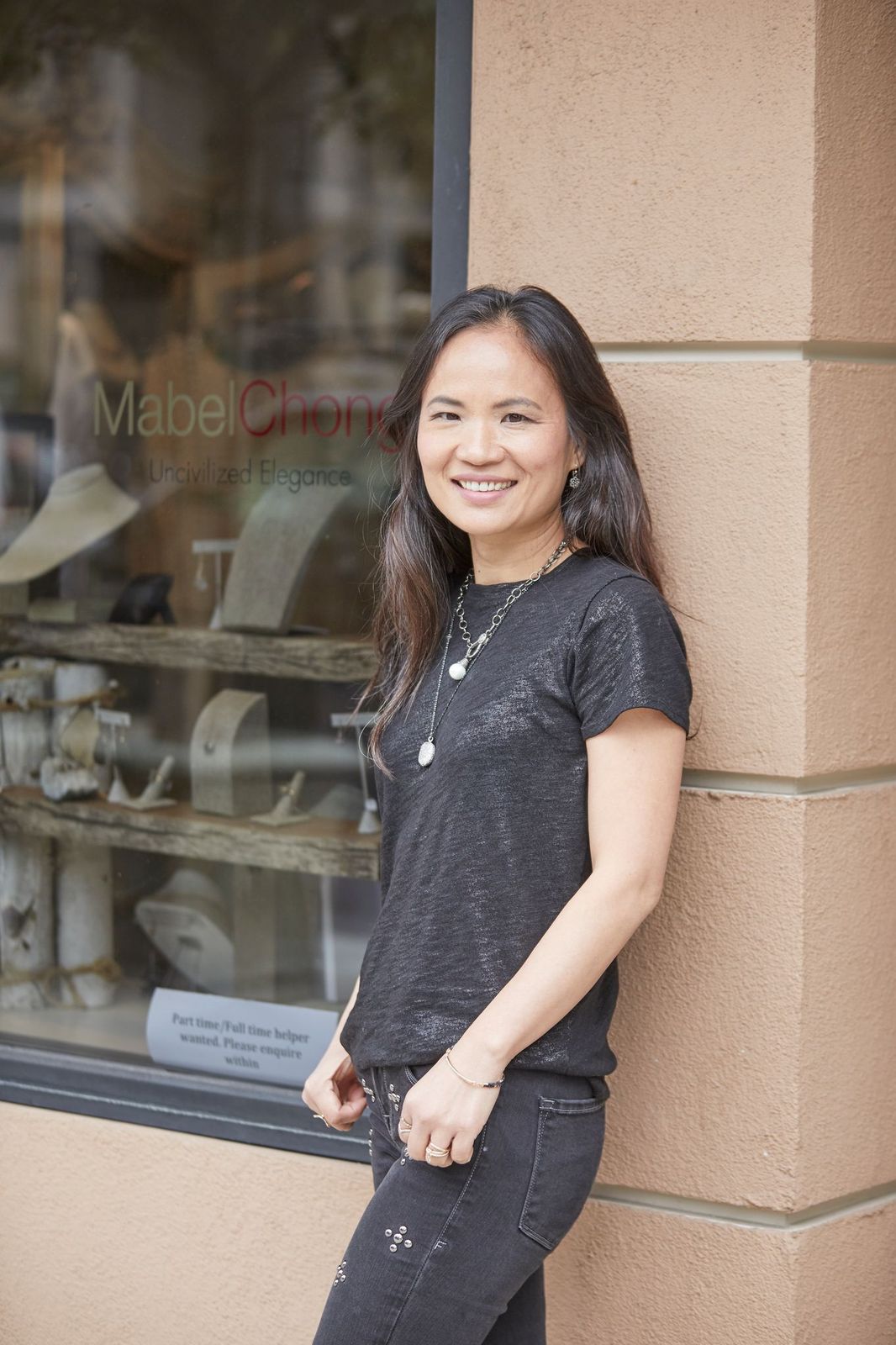 Tapping into a personal source of inspiration, craft, and creativity, Mabel Chong launched her eponymous jewelry line in 2004, and opened her first store in 2007, in San Francisco. Self-taught, self-funded, and in pursuit of ever outdoing herself, Mabel is now a doyenne to many in jewelry, with her pieces adorning women in every corner of the globe. She continues to find inspiration in memory of her mother and in homage to her own two daughters, and chases the creation of a piece as beautiful as the women who wear it.

If you're in San Francisco, stop by her studio and say hello, and immerse yourself in an experience you'll not soon forget. Stay beautiful.
HAND-PICKED AND HAND-MADE
Mabel insists on quality, precision, and joy to serve as the fundamentals of her business.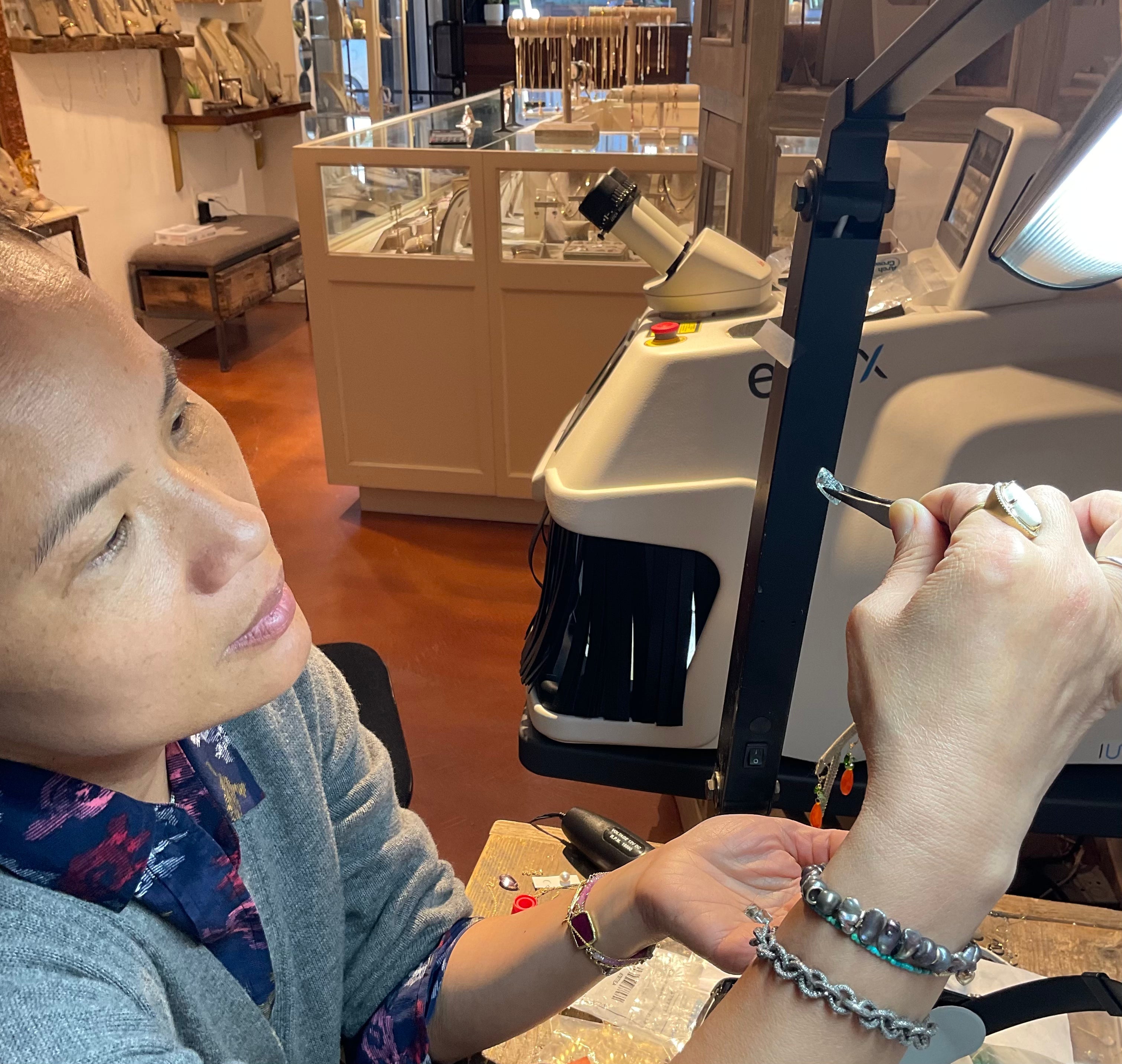 Hand-picked
Mabel travels several times a year to gem shows both in the US and abroad to shop for stones that fuel joy for her. Working from the stone—its color, cut, size and shape and weight—Mabel buys the gems that speak to her, and inspire her.  Every gem, strand of gold or silver, or piece of unshaped metal has passed through her hands, and receives her personal approval.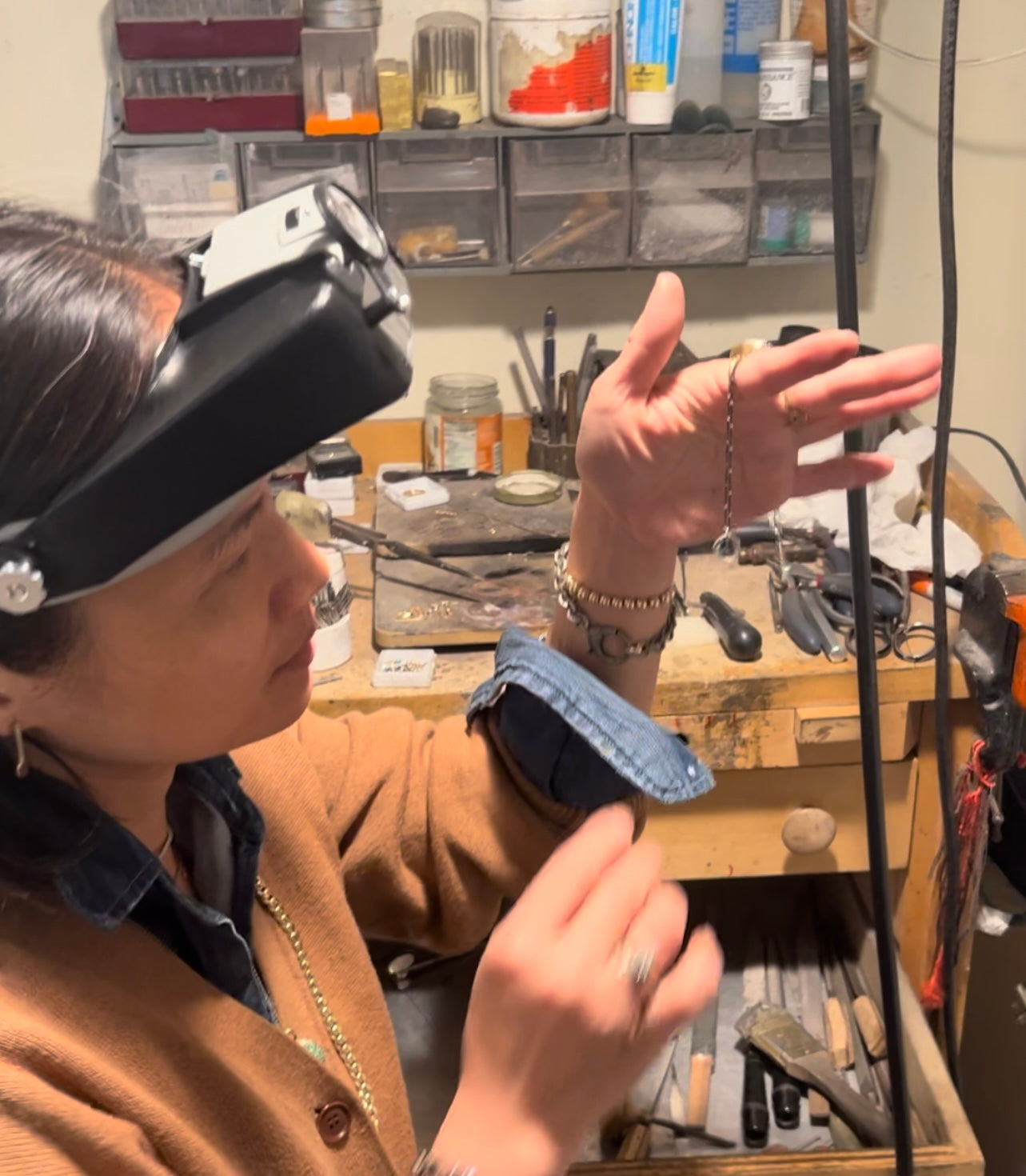 Hand-made
Visit Mabel's store and you'll be amazed at how so much delight comes from one small space. Every piece of Mabel Chong jewelry is made by talented and trained artisans, on-premises, and passes through Mabel's exacting approval process. From her beginning over 20 years ago on a kitchen table in the Mission District to today, every piece of Mabel Chong jewelry is a work of love, magic, and human handicraft.