Free Shipping And Return Within The US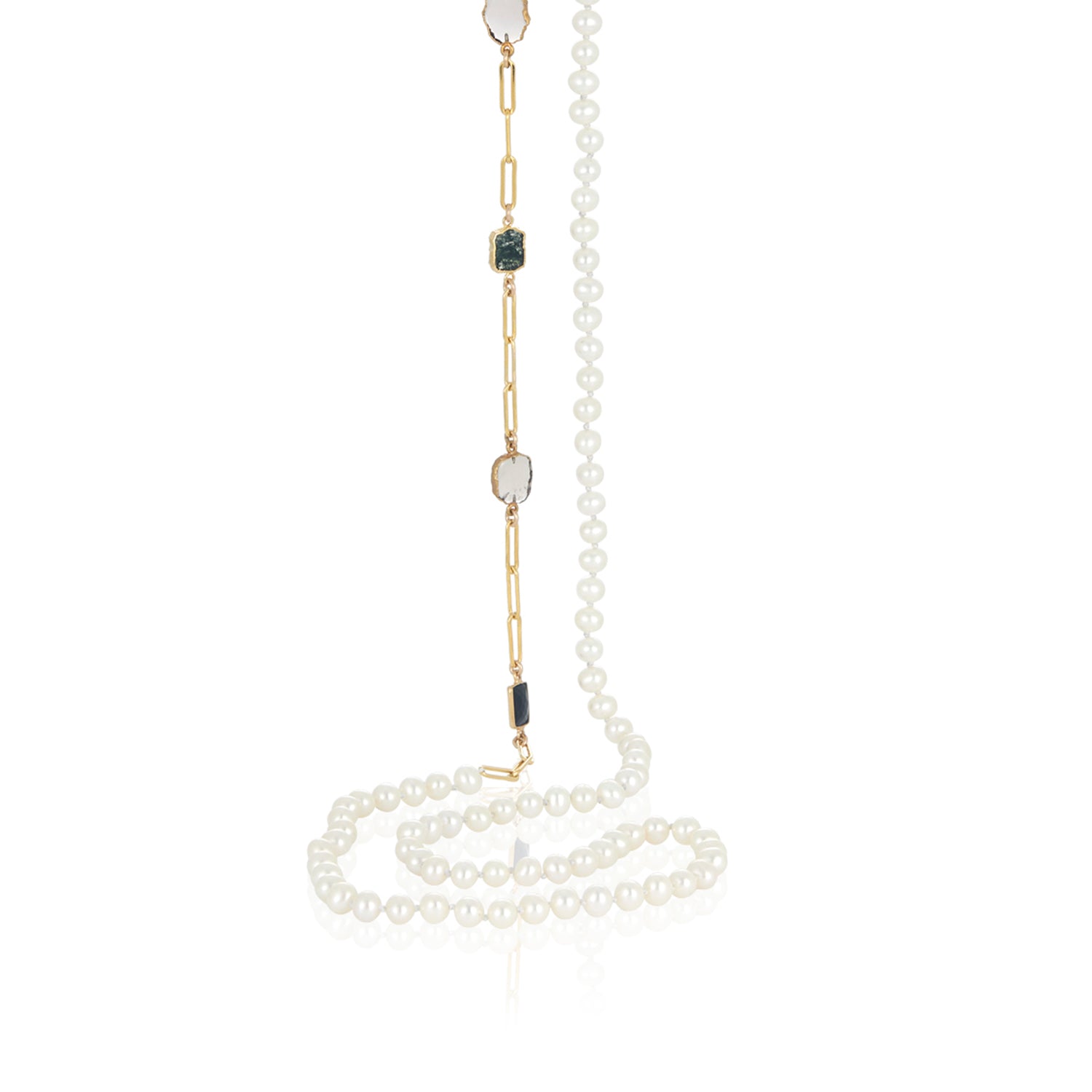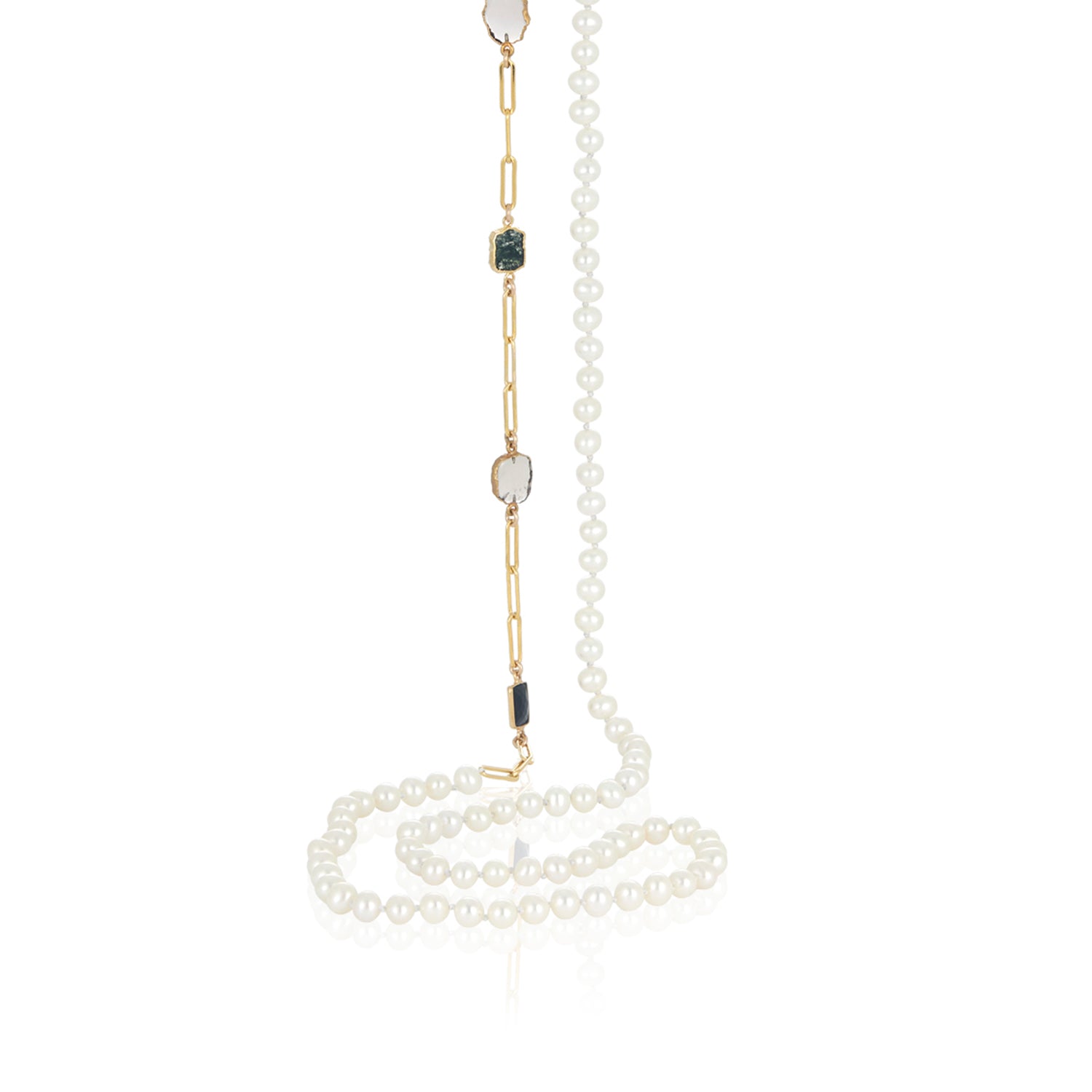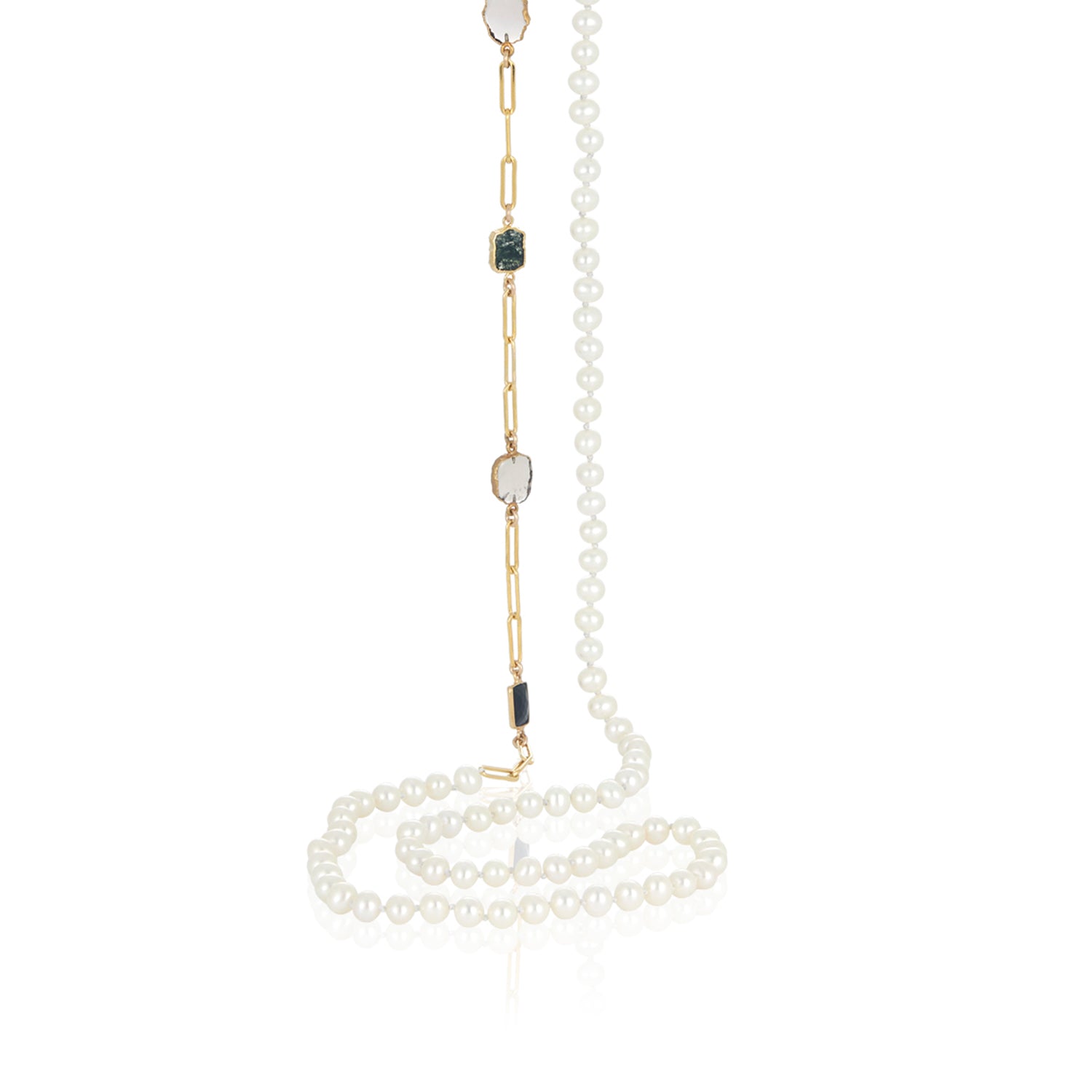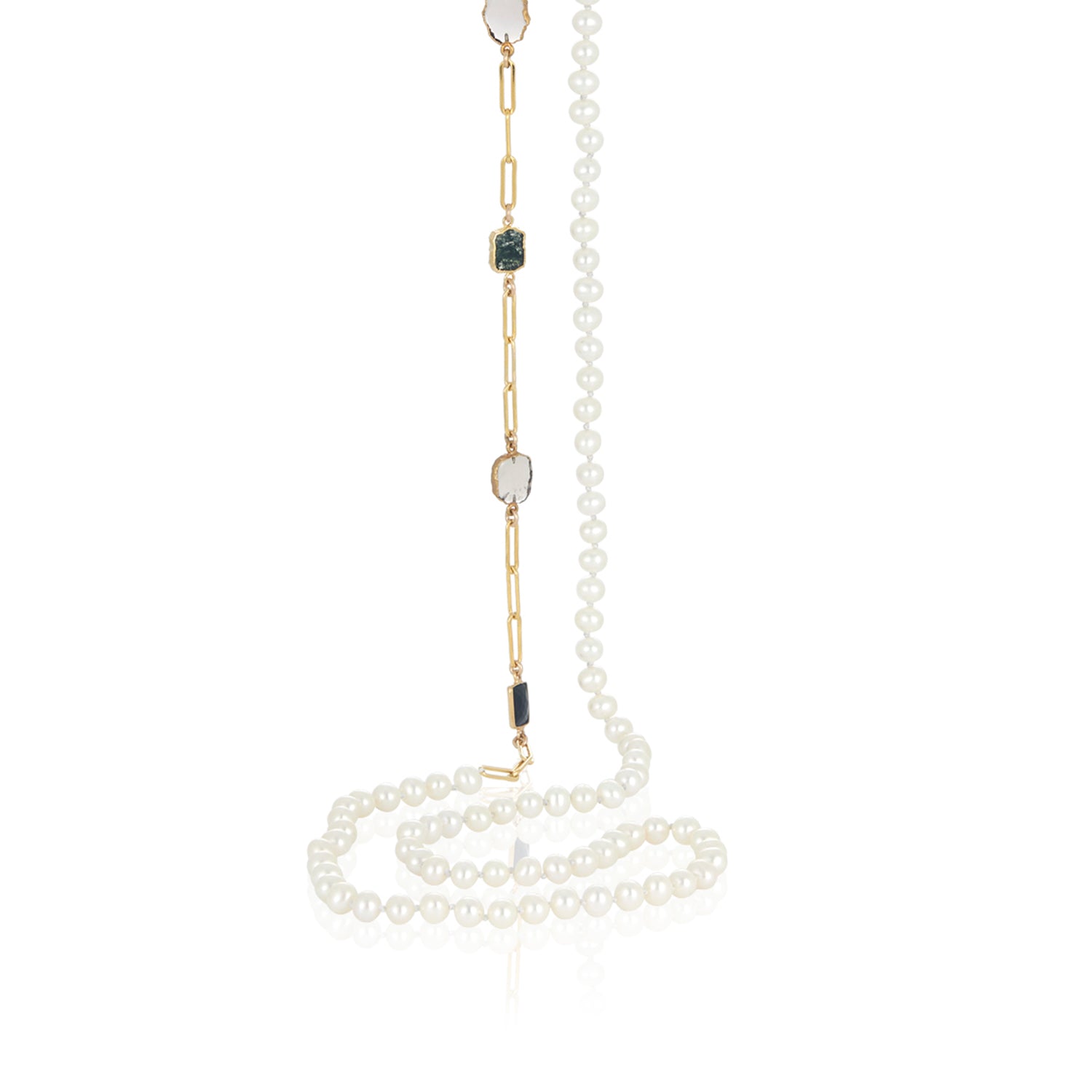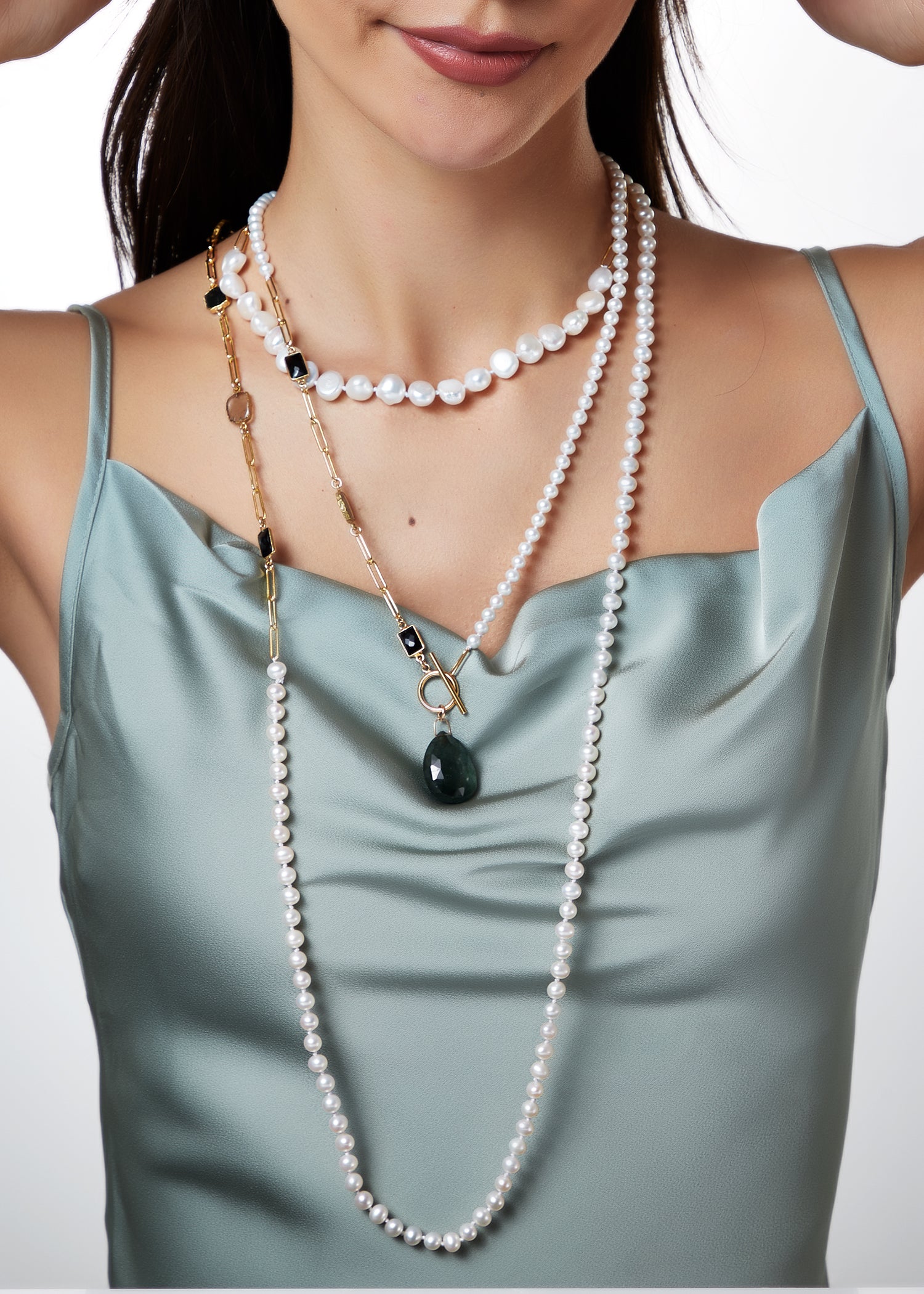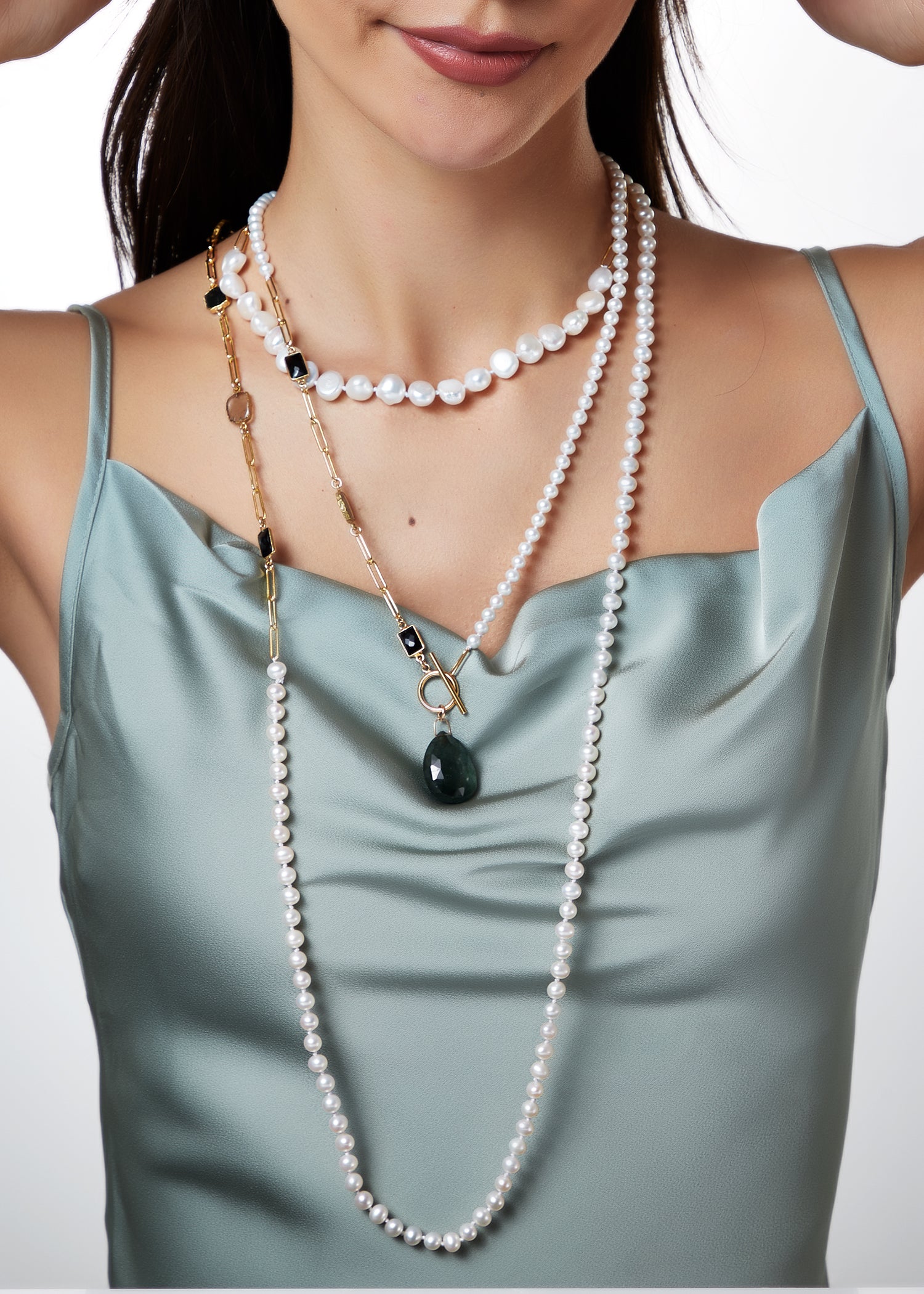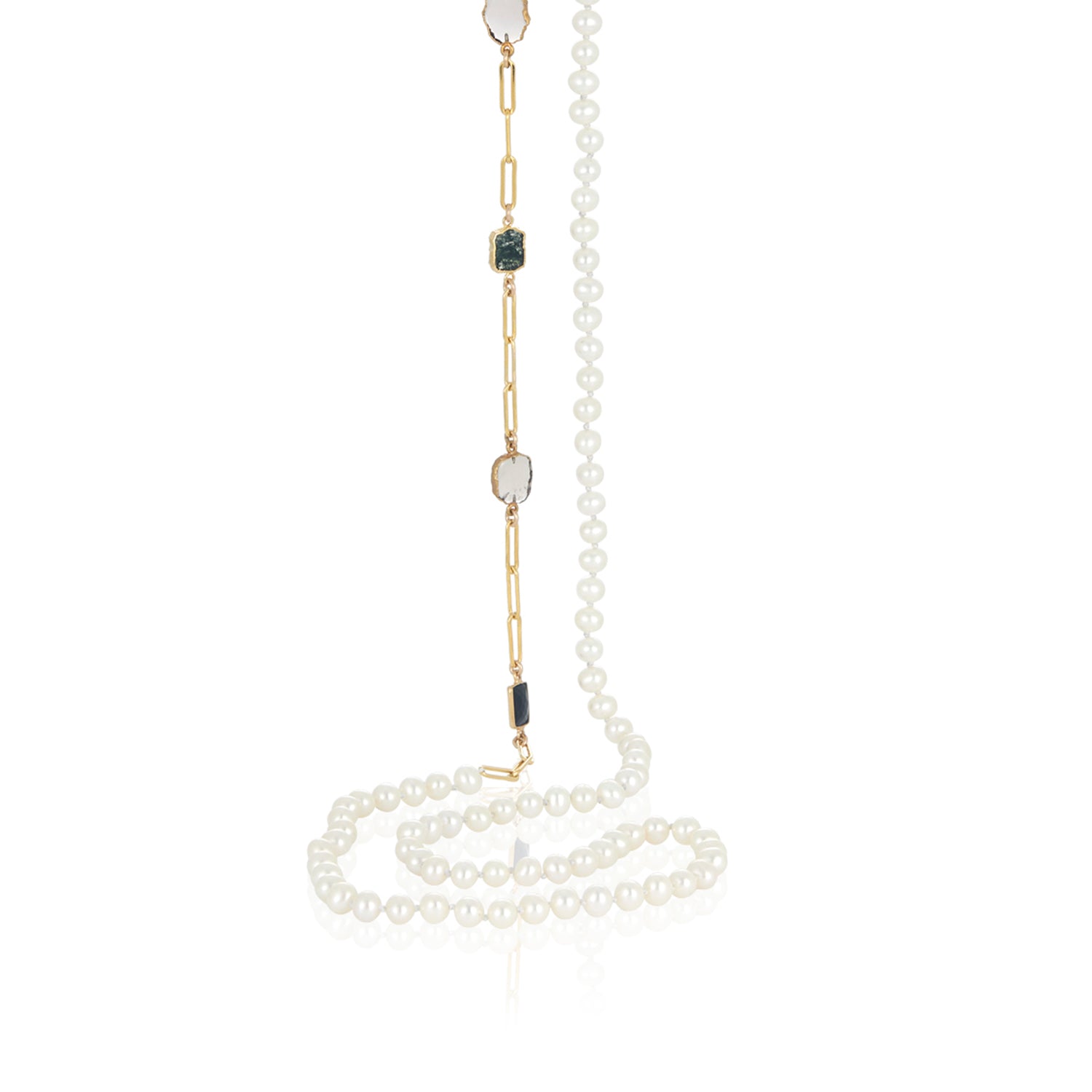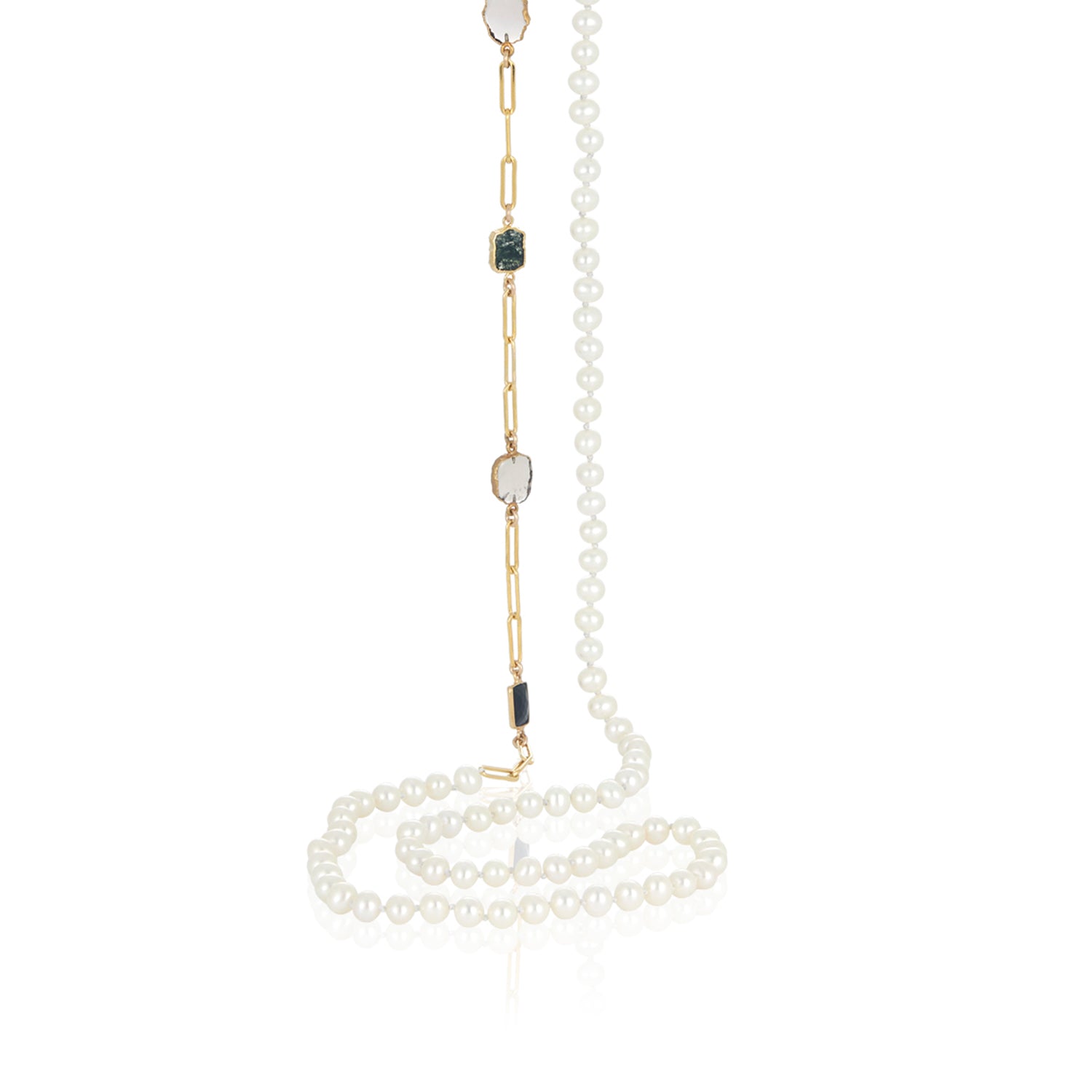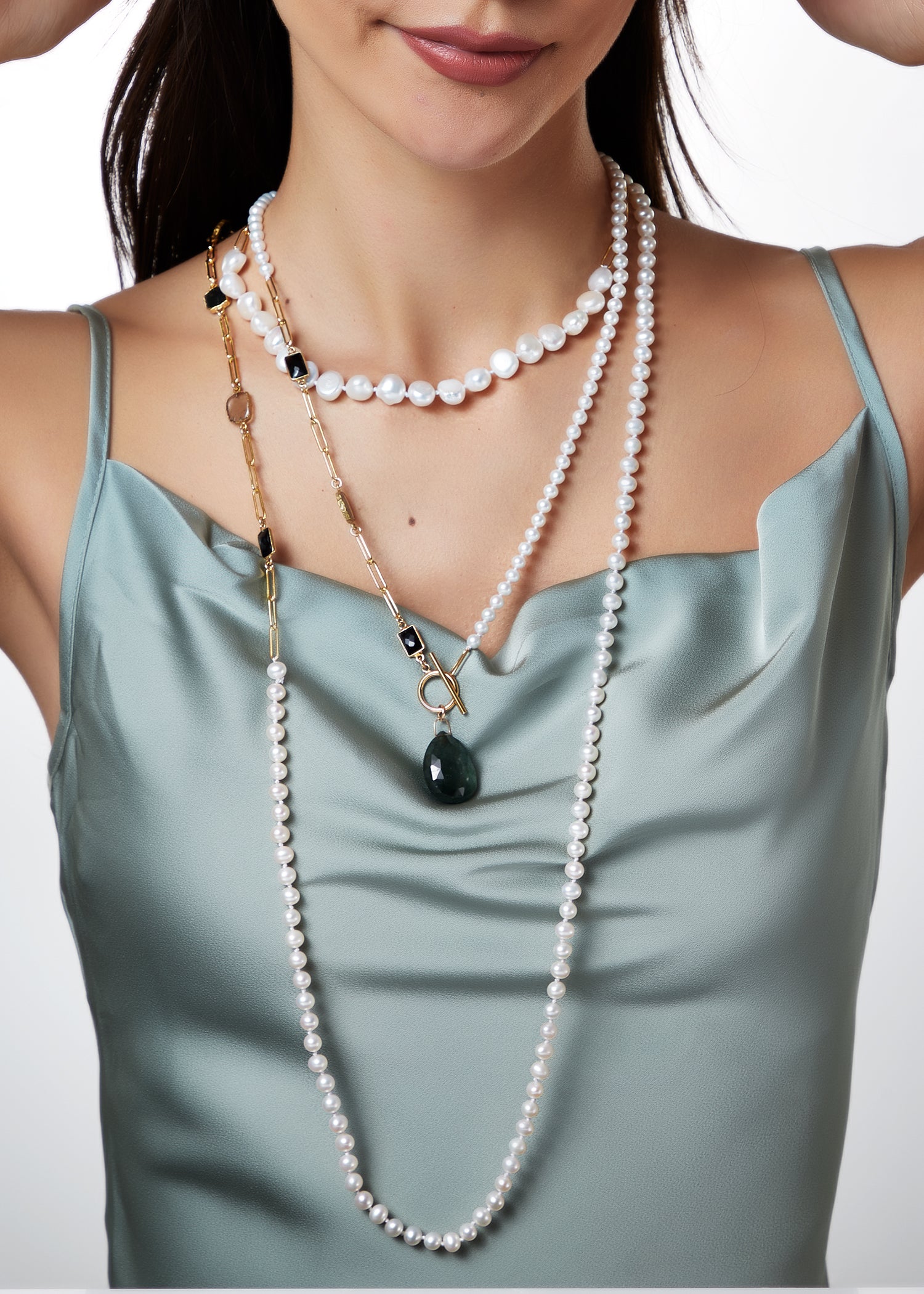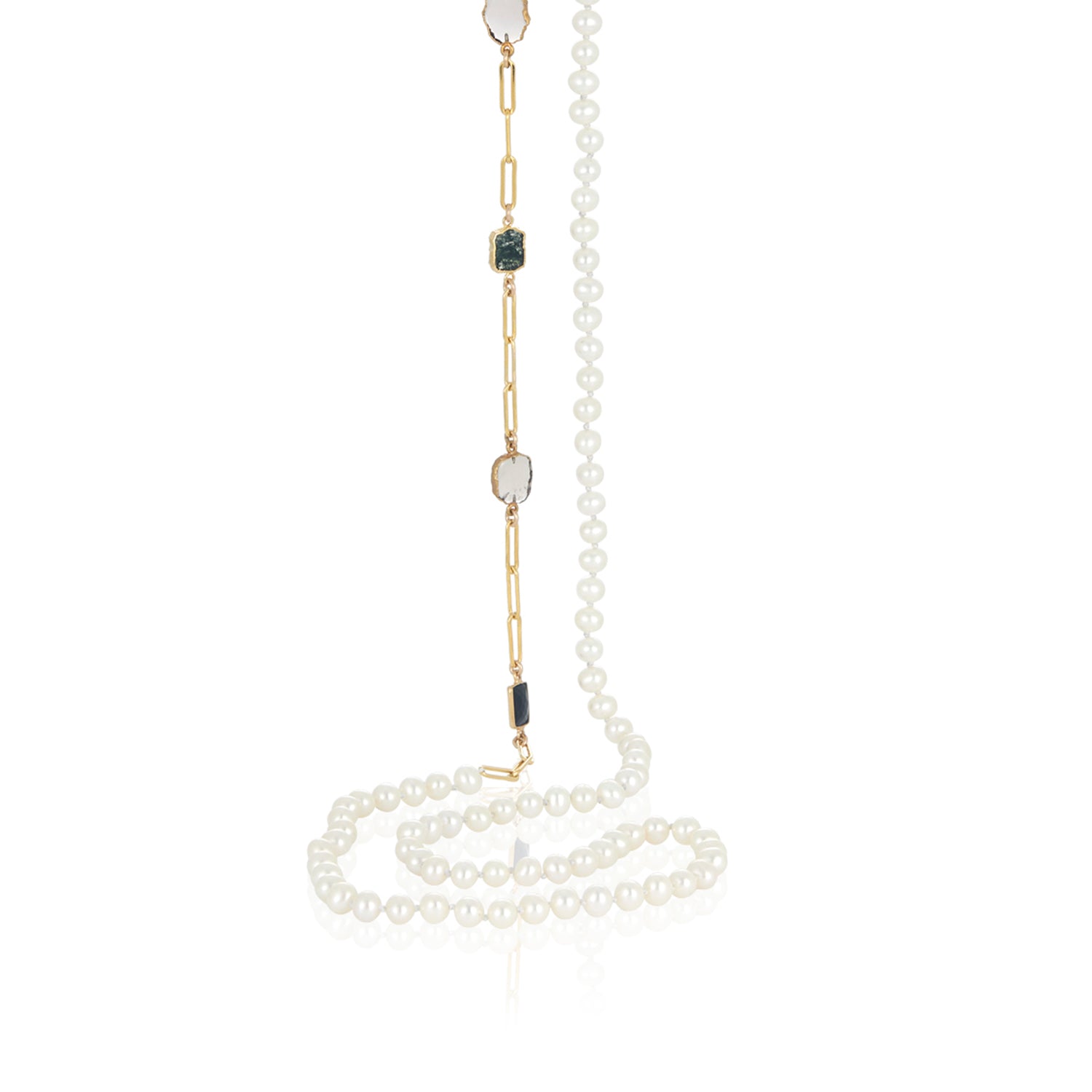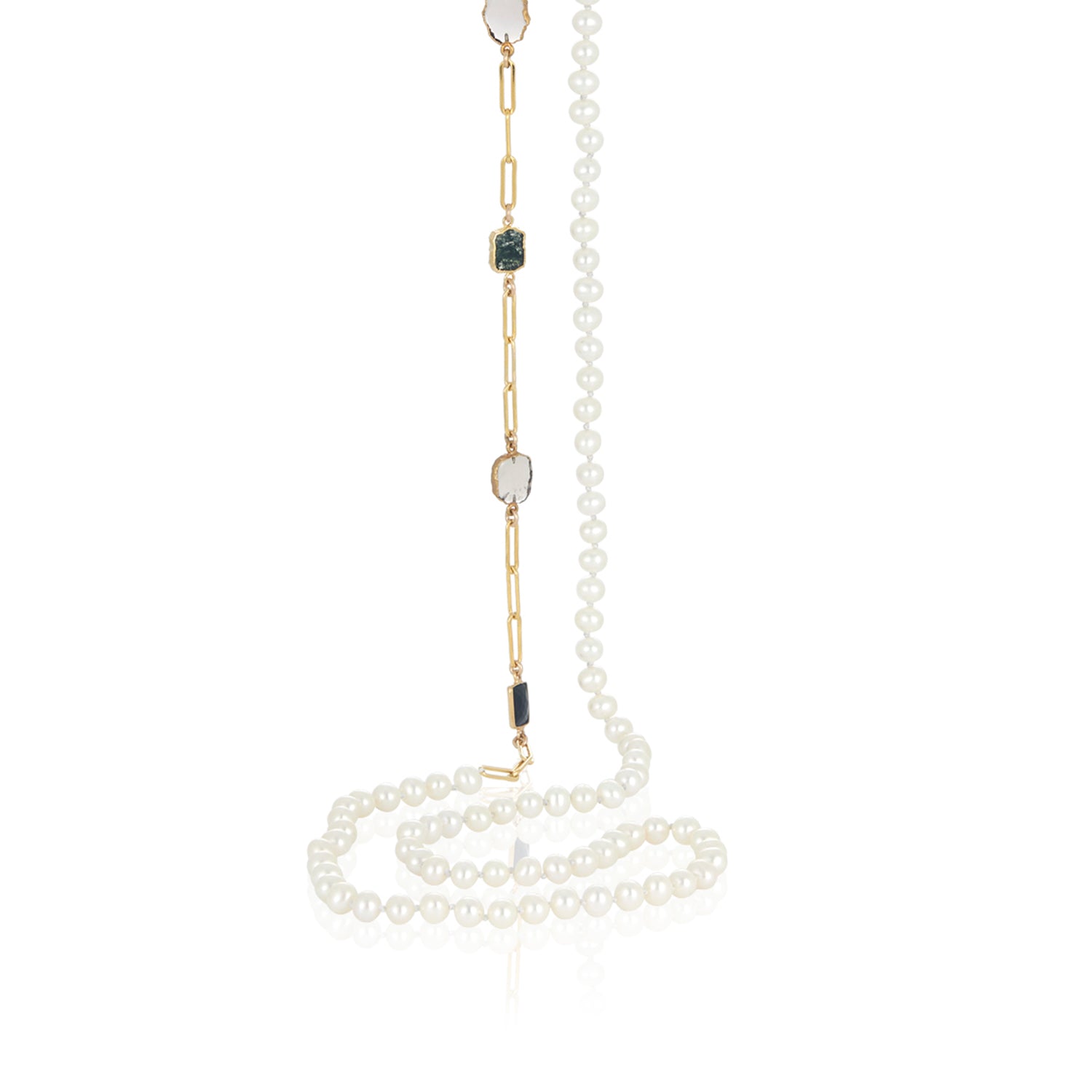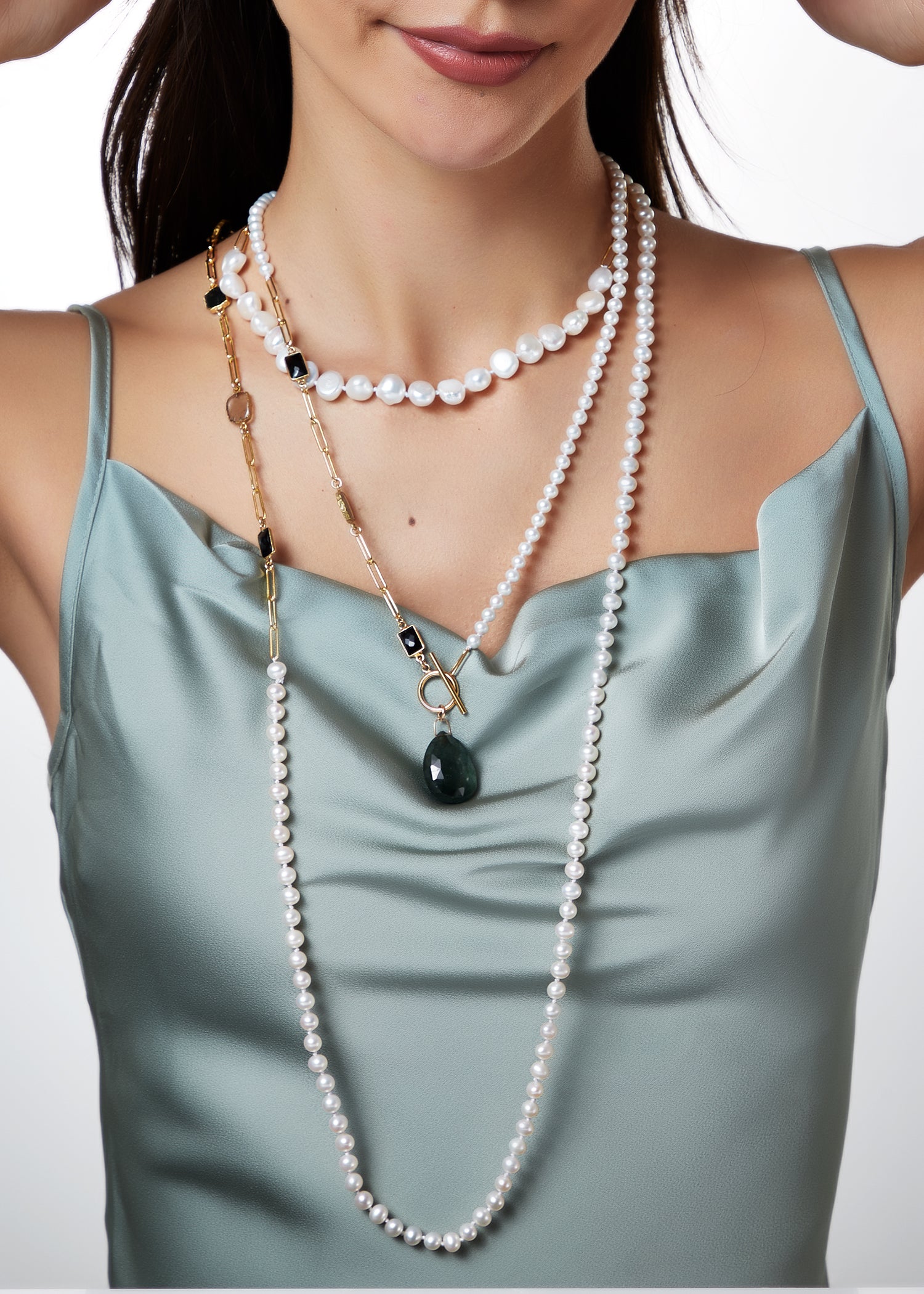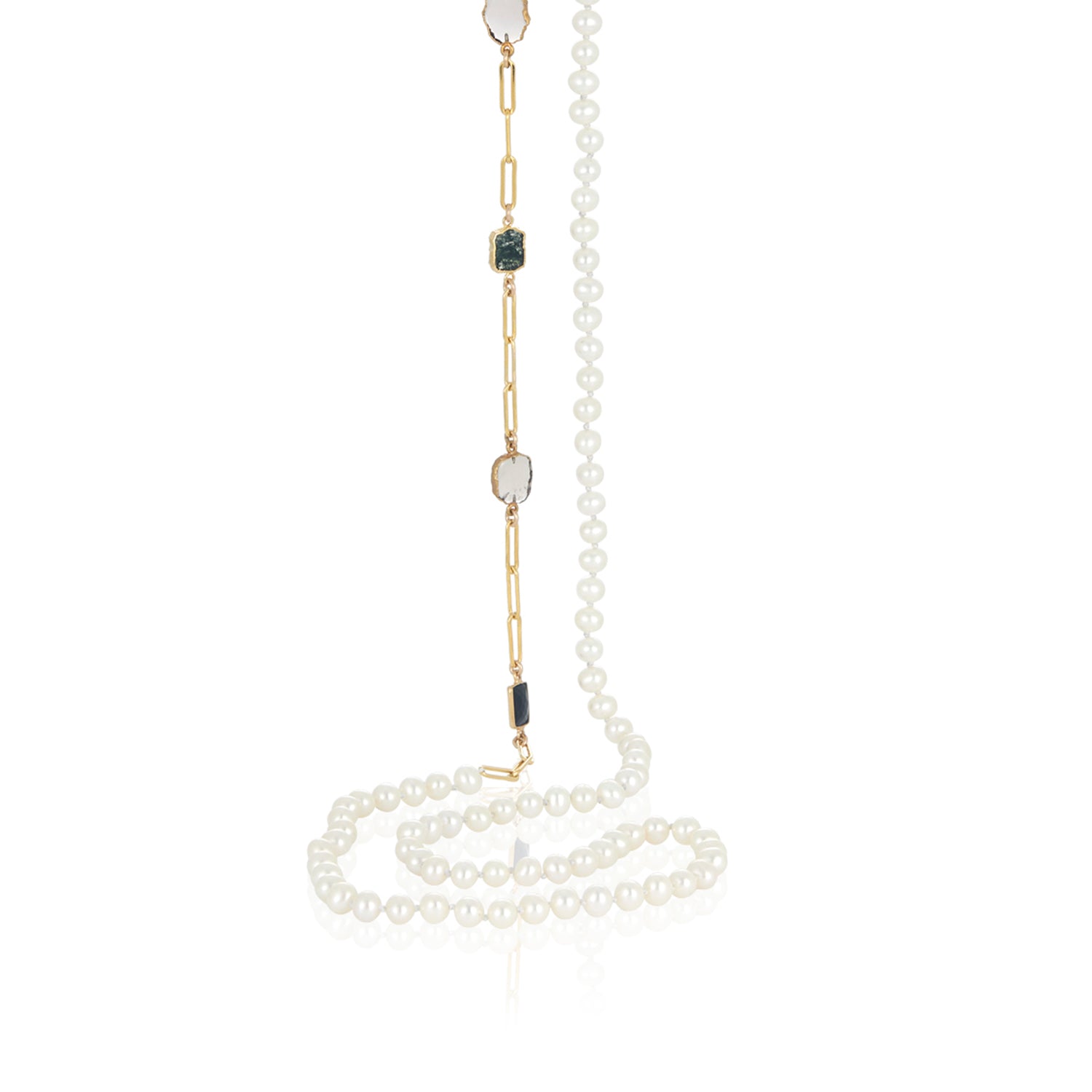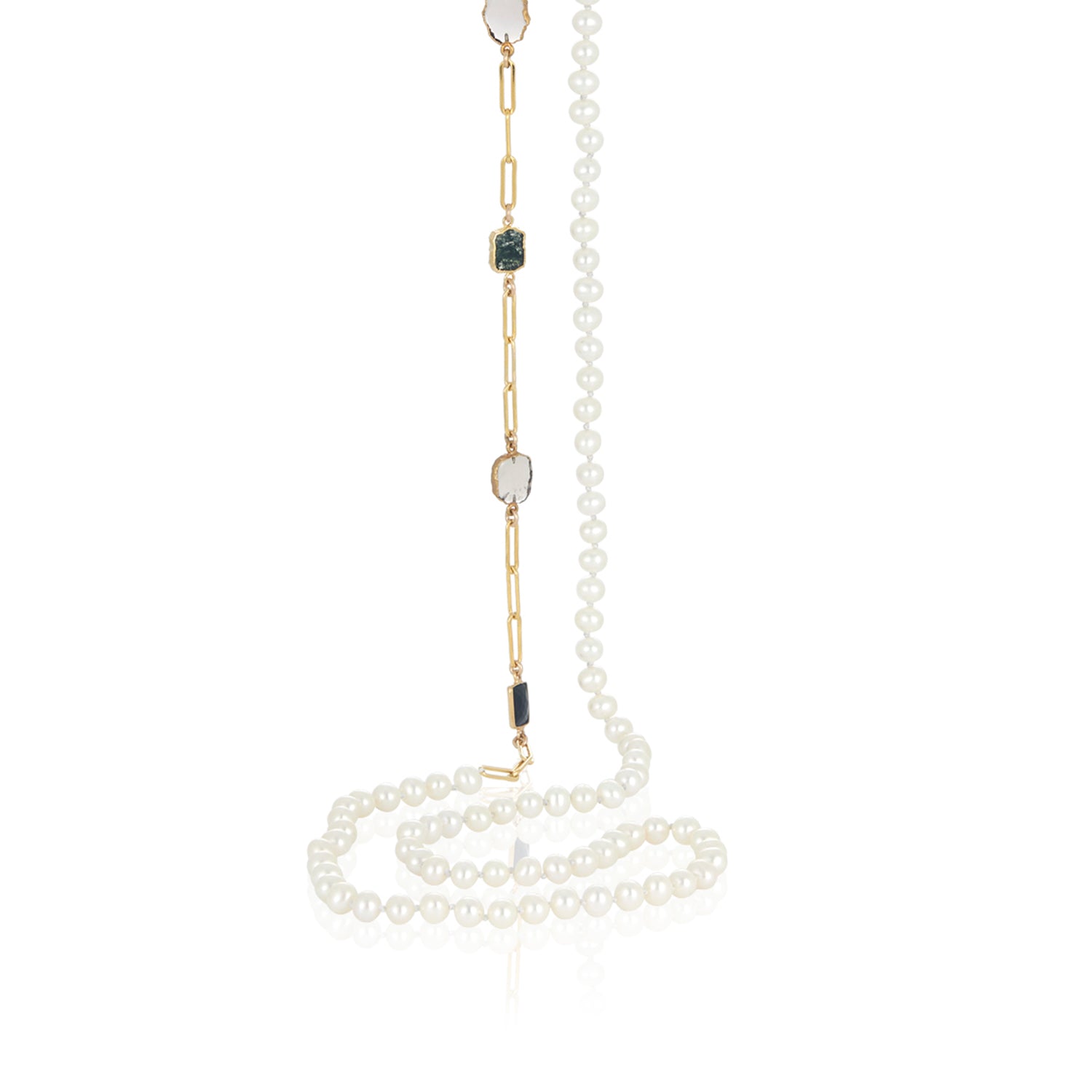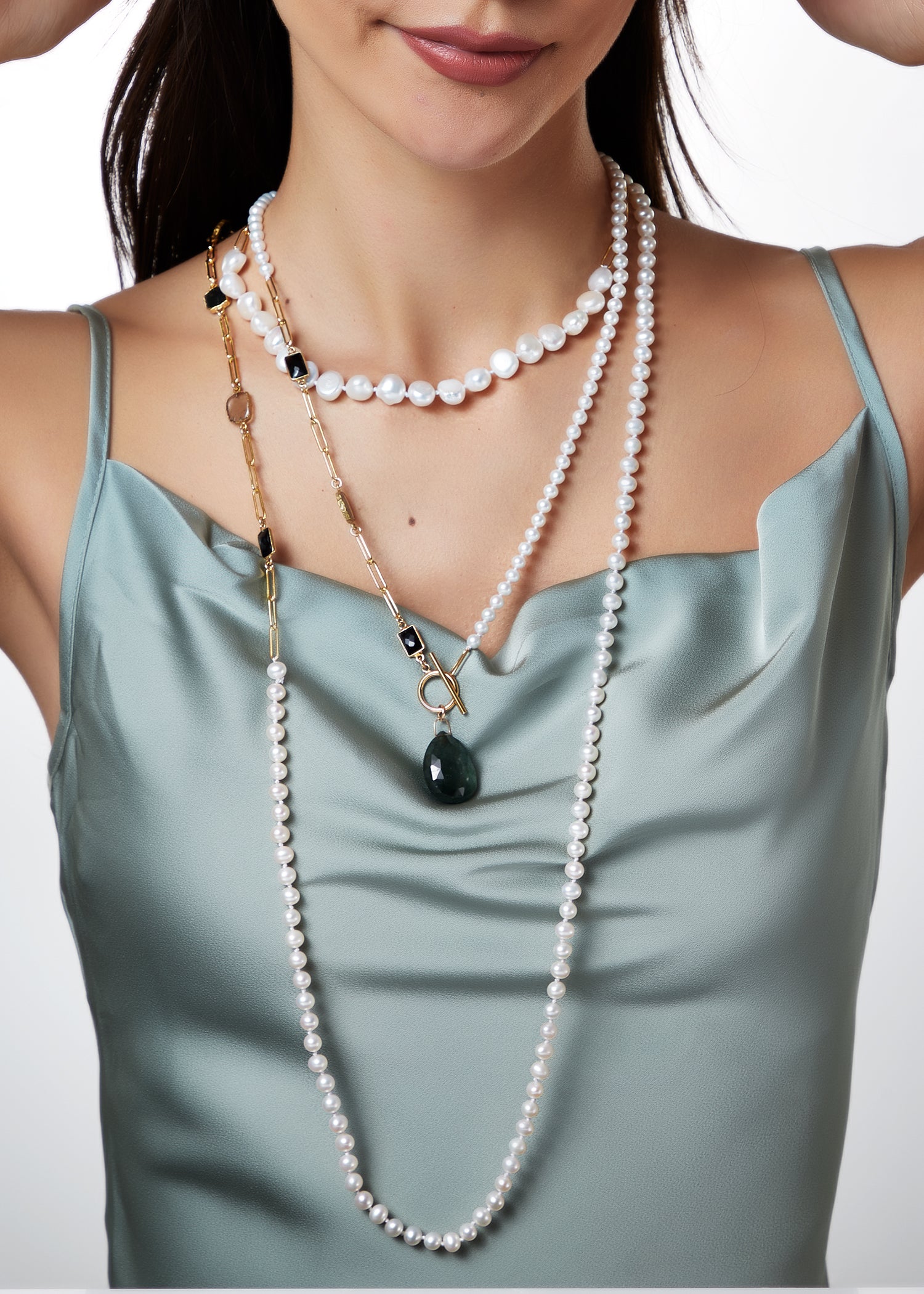 Pearl Long Paperclip Necklace
6mm fresh water culture pearls knotted individually and mixing with slices of smokey quartz and black onyx link together with gold filled paperclip chain. Unique and fun way to wear pearls. 
Length: 40" total. Wrap it around your necklace once, twice and three times, the choice is yours! 
Smokey quartz and onyx slice set in gold plated on silver. 
Handcrafted at Mabel's San Francisco atelier.