Free Shipping And Return Within The US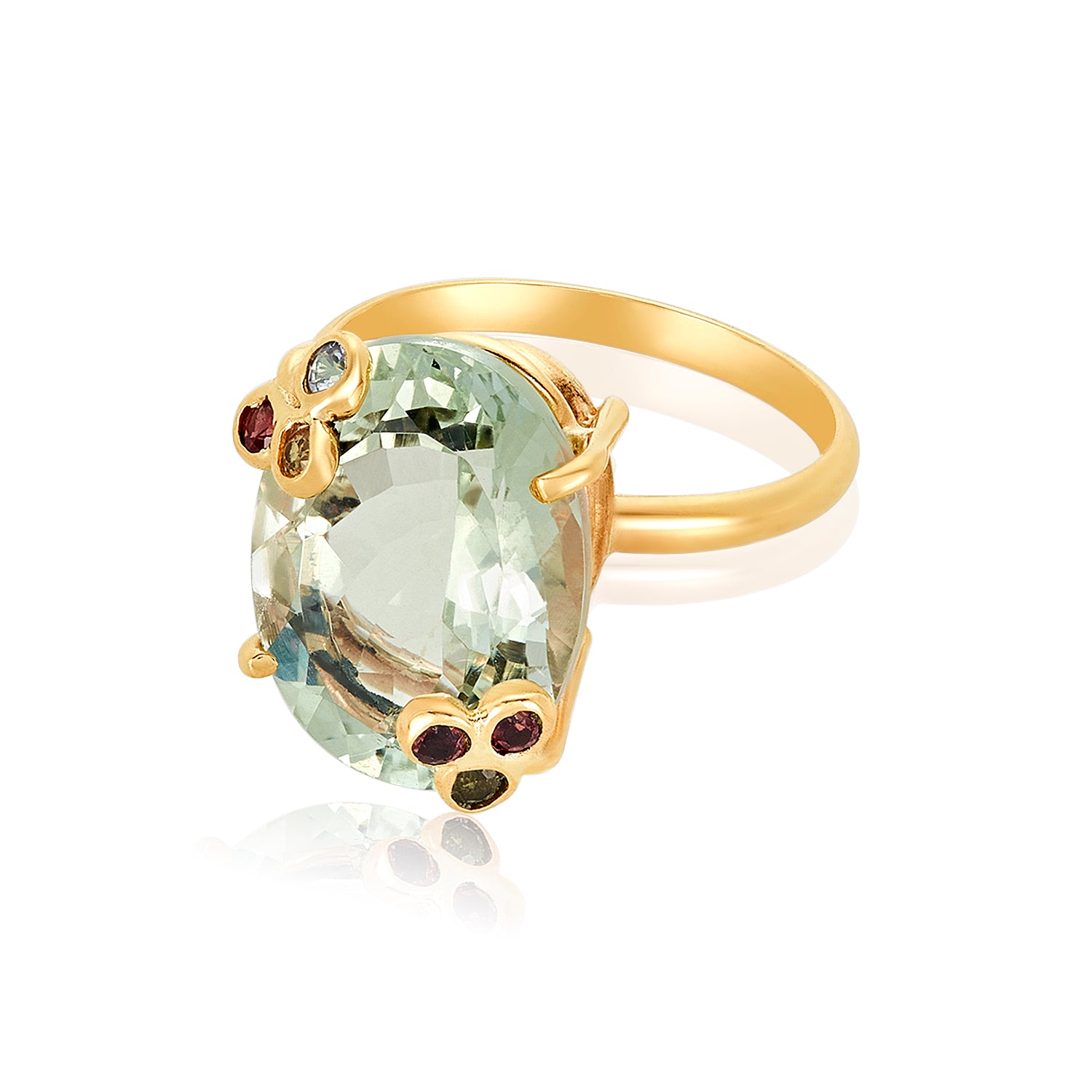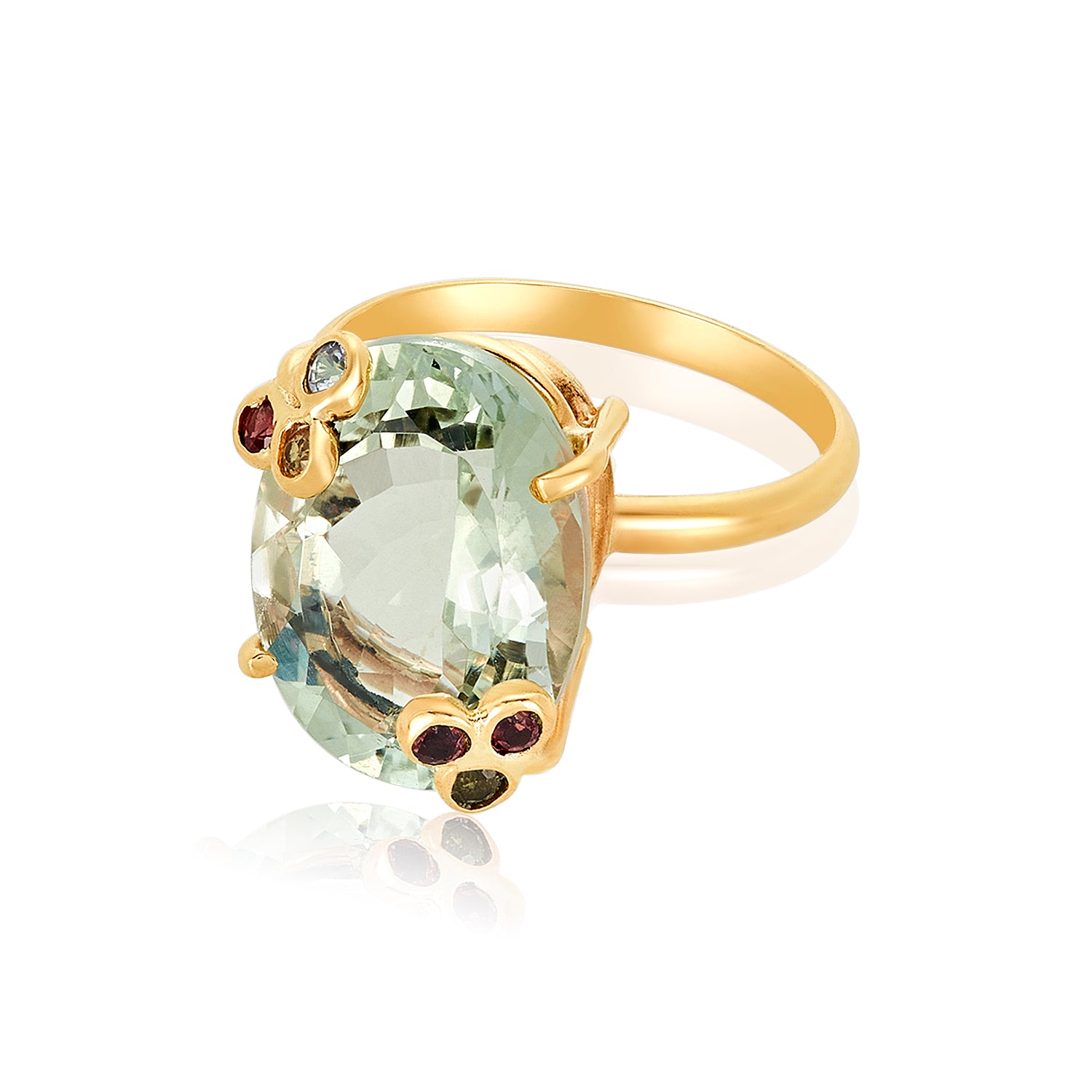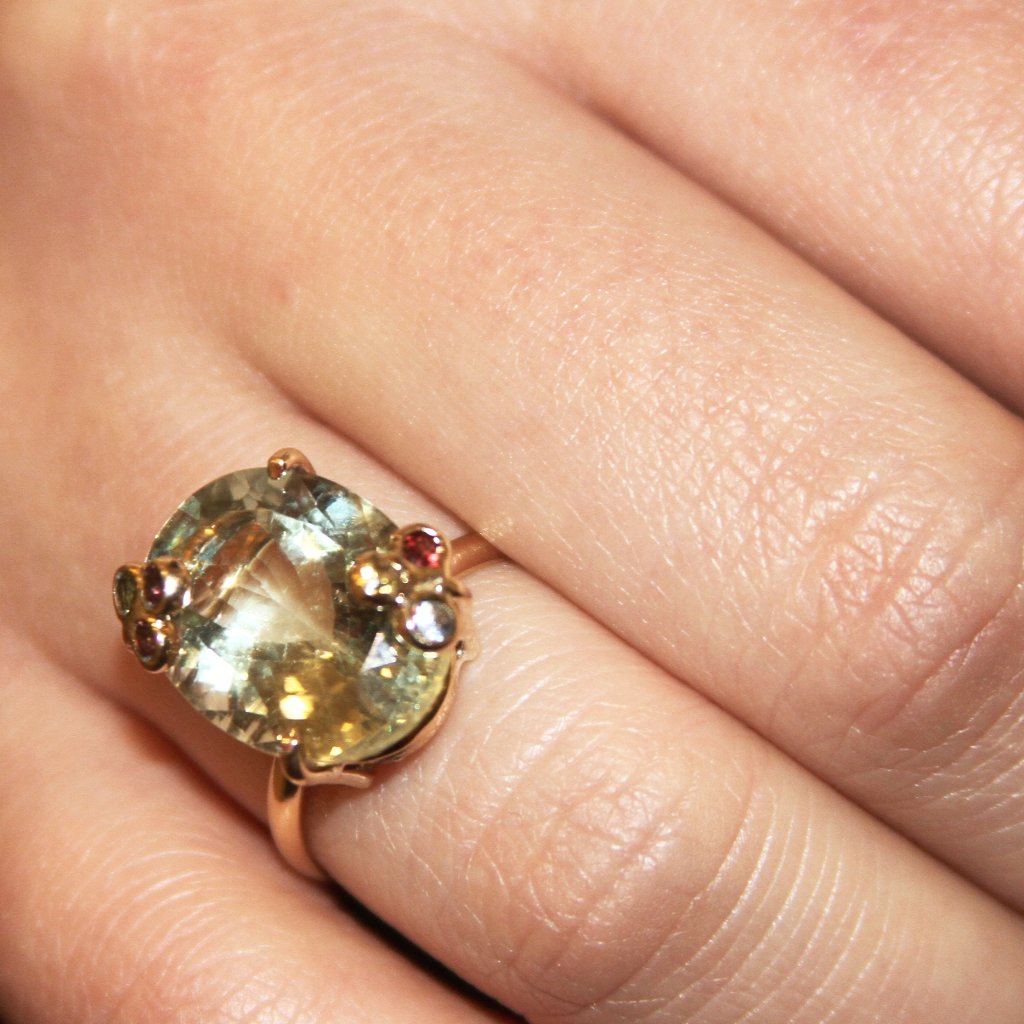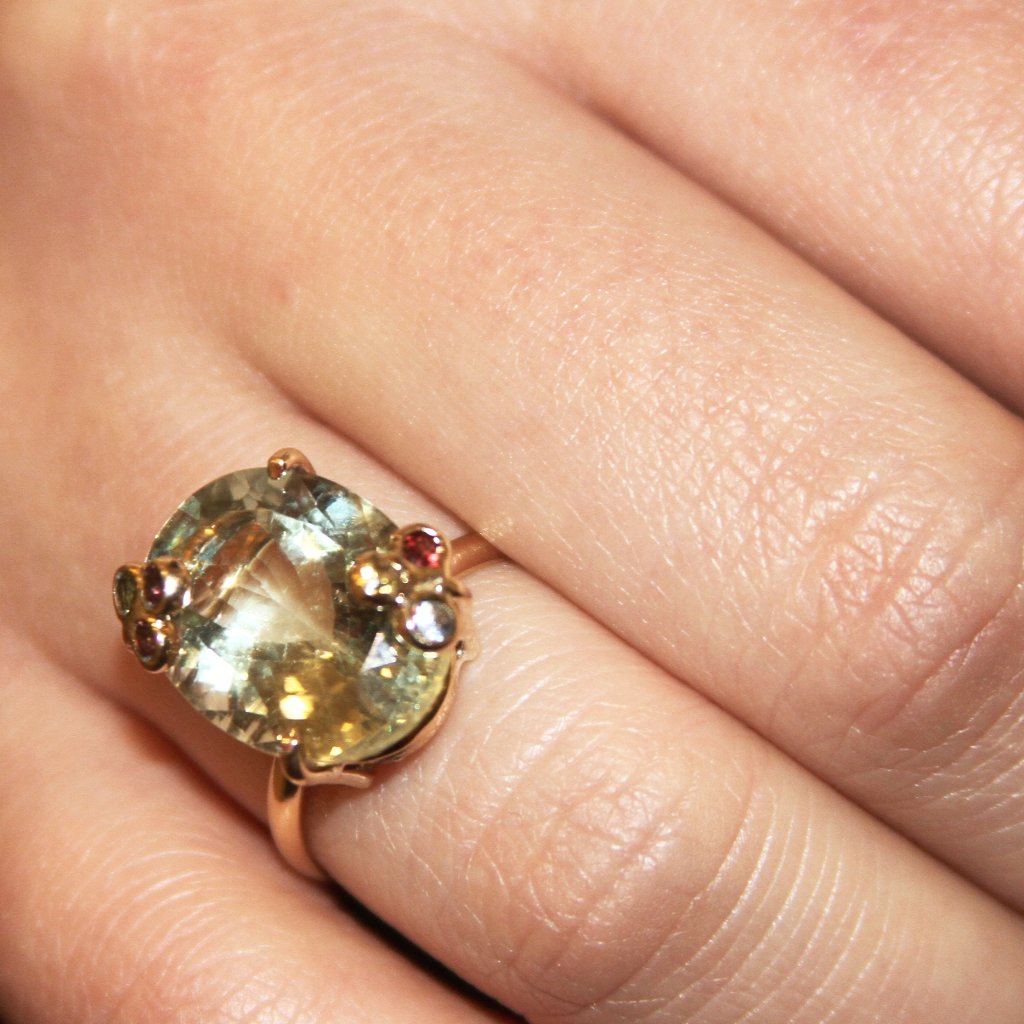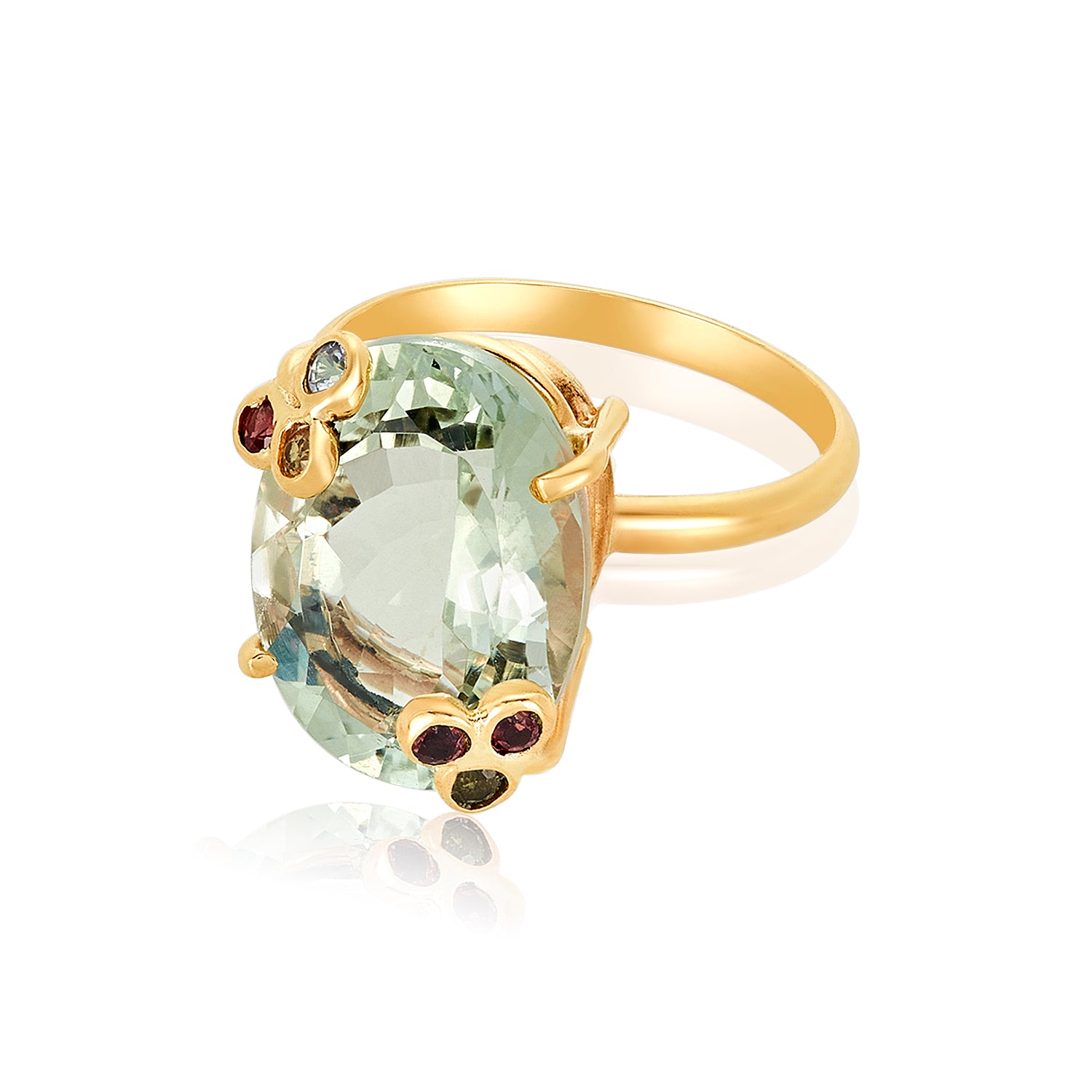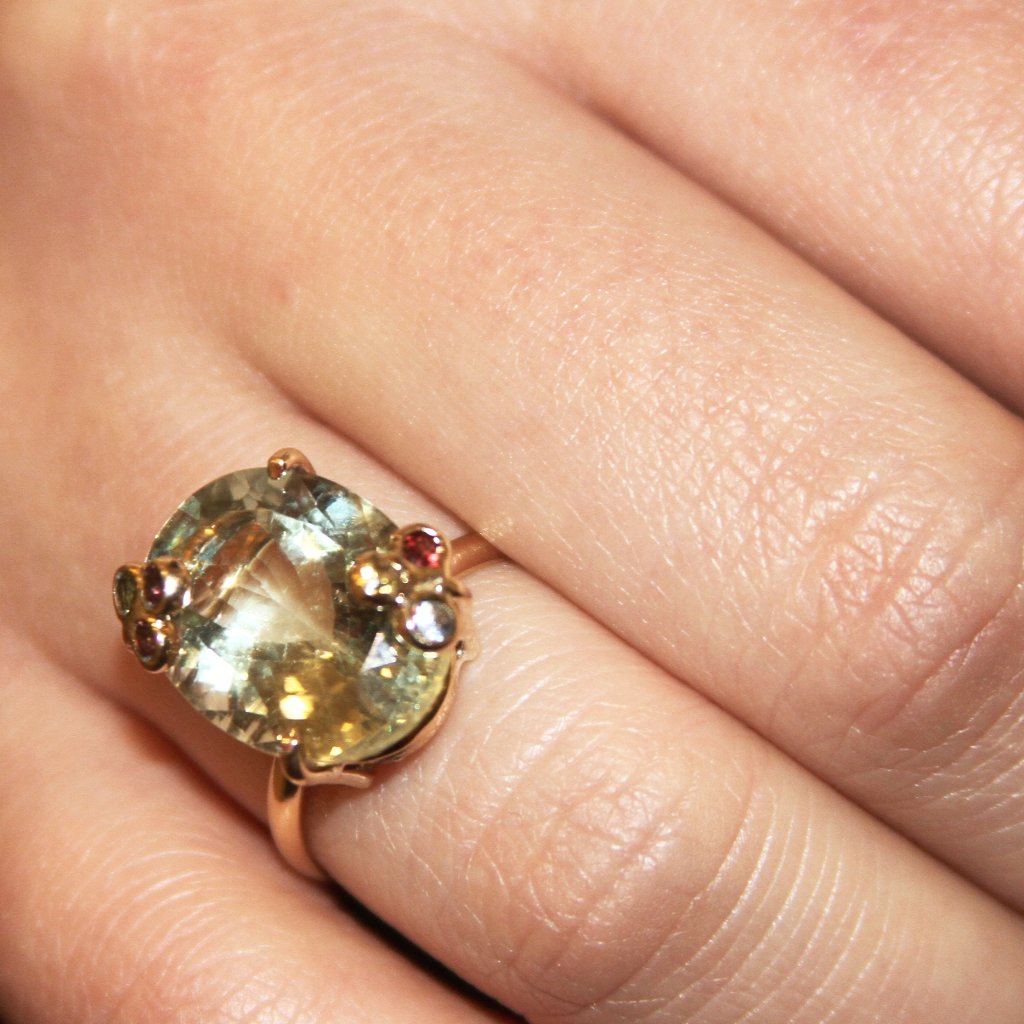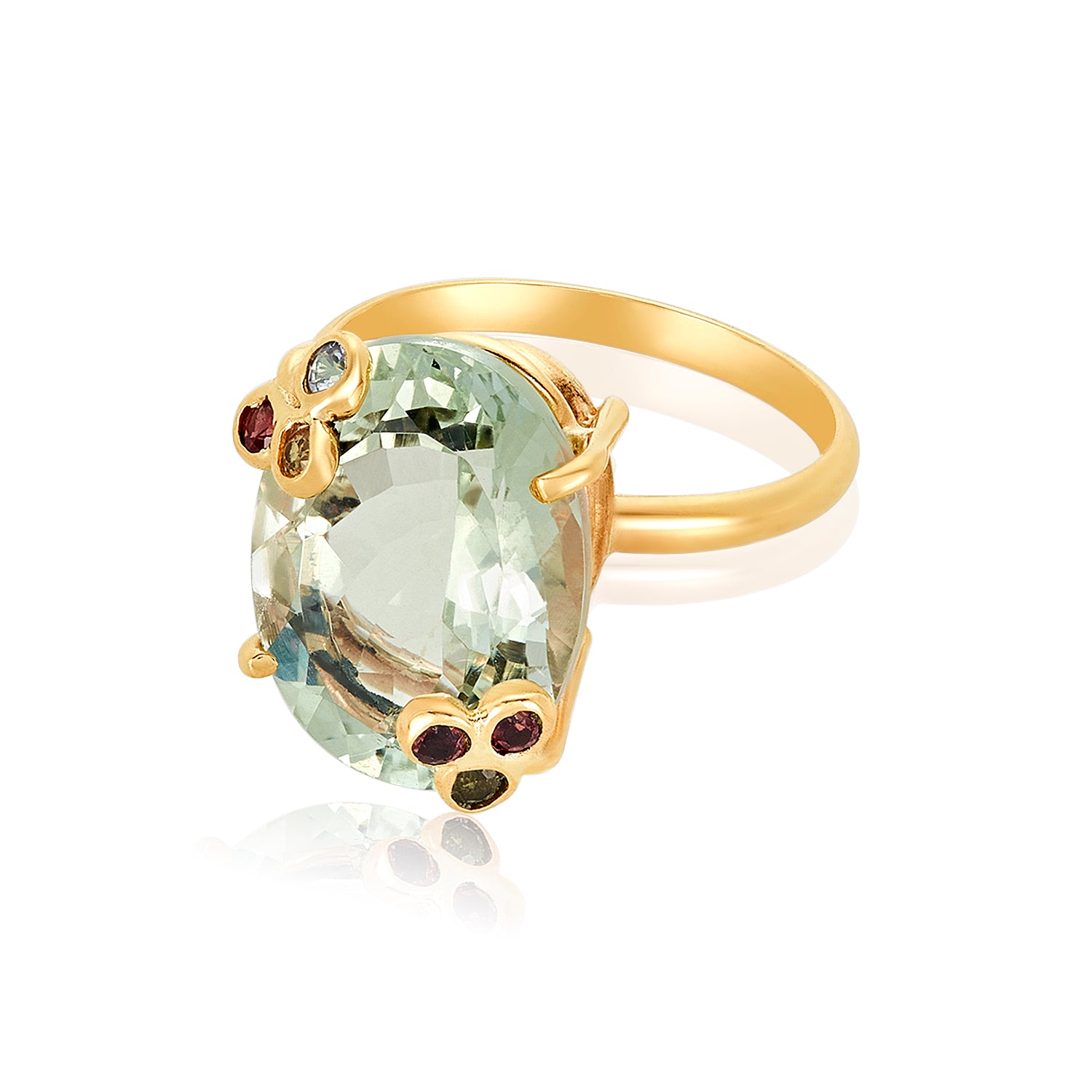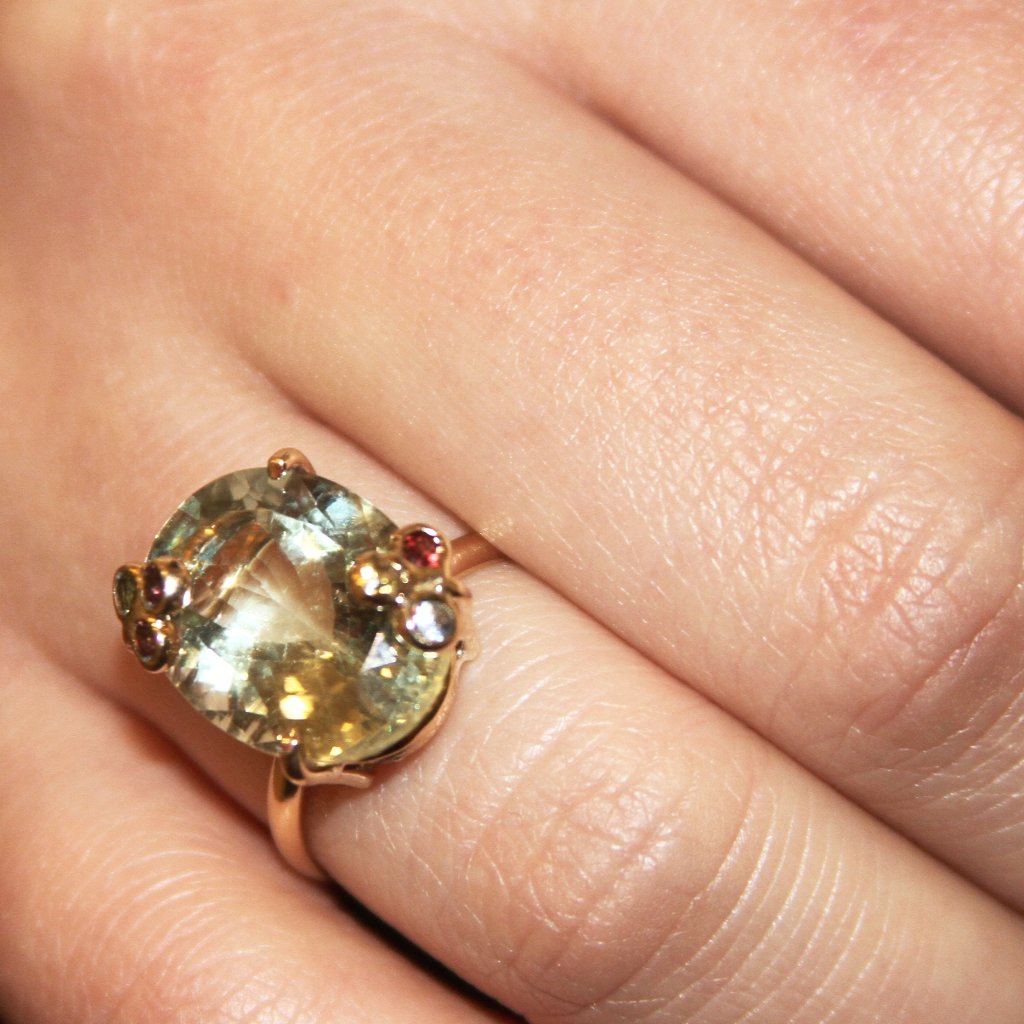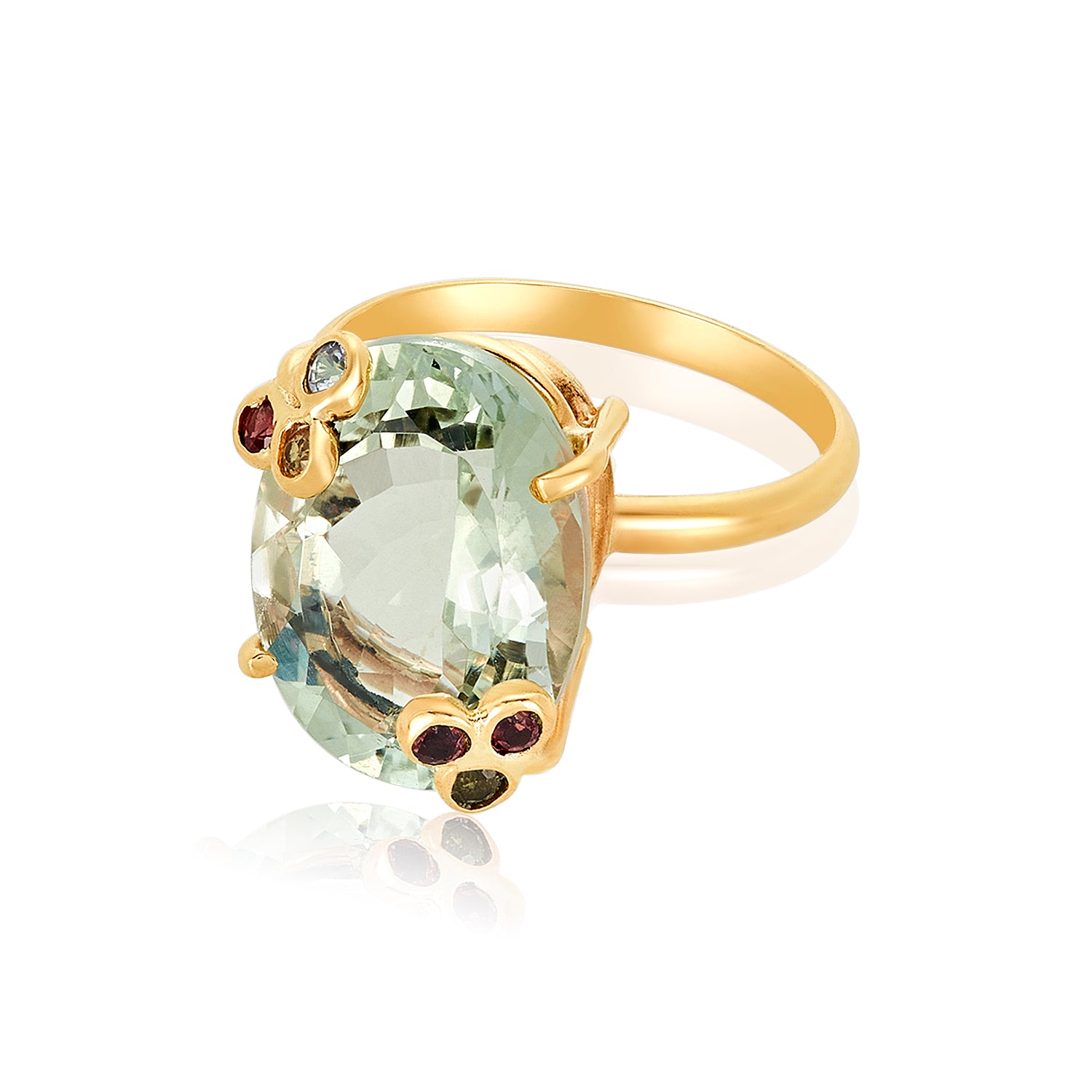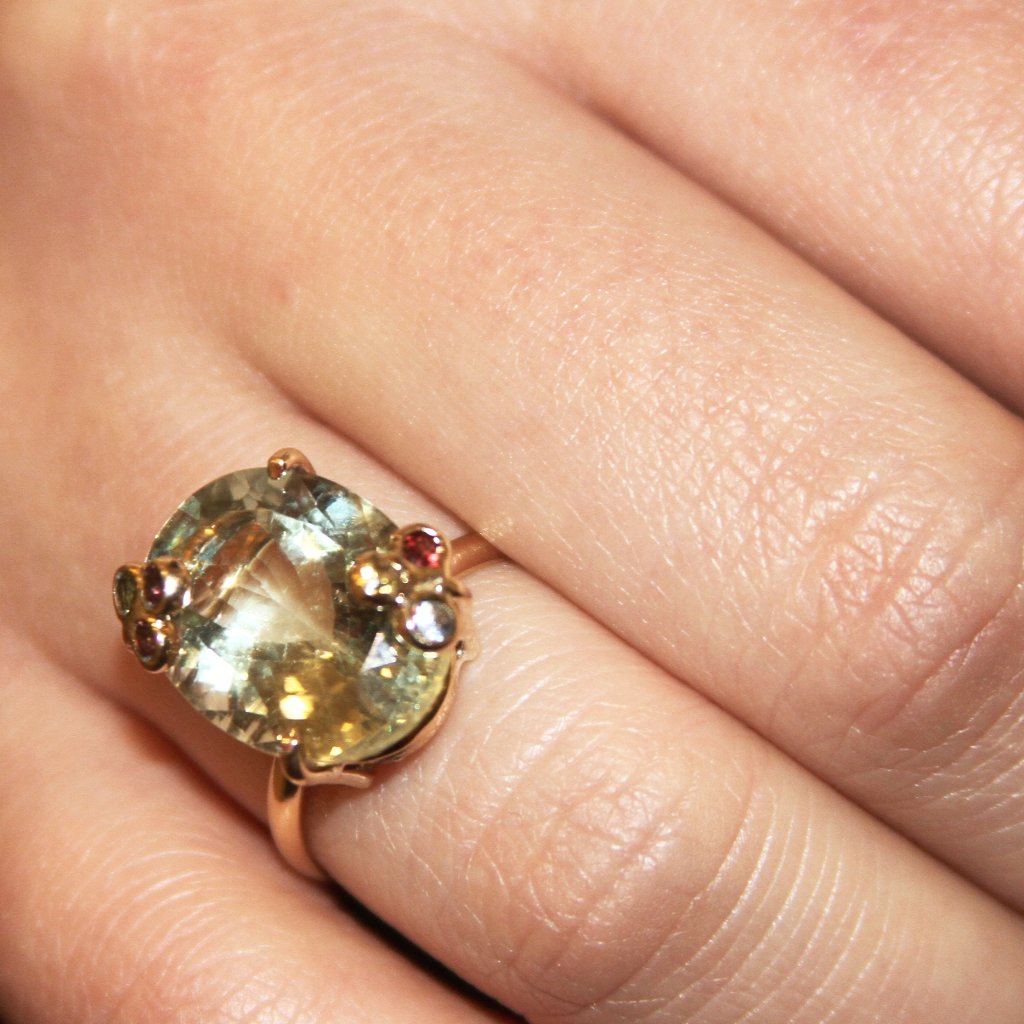 A little, ok a lot, of under-the-sea like glitter to slip on your finger. This beautiful dazzling solitaire green amethyst boasts a flanking of mixed sapphires and sapphire for a little extra splash.
14k gold setting. 
Stone Size 14x10mm 
Handcrafted in Mabel's San Francisco atelier.