Free Shipping And Return Within The US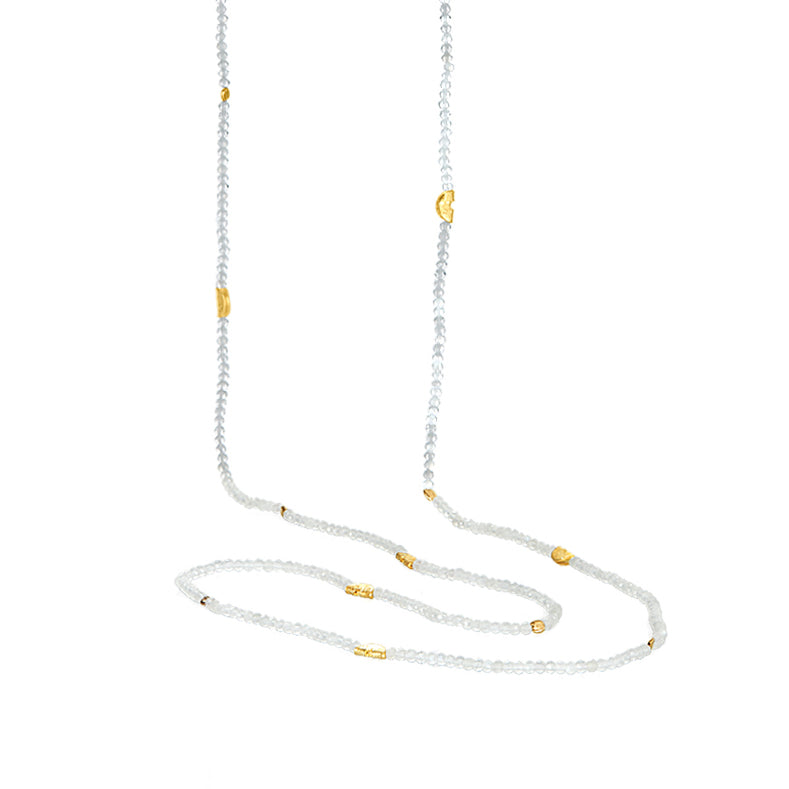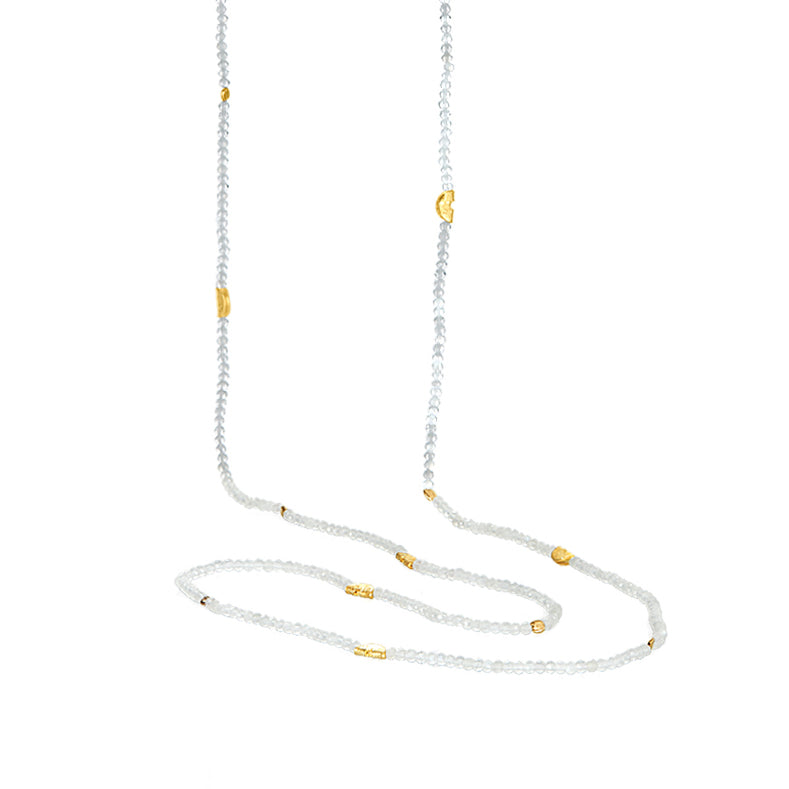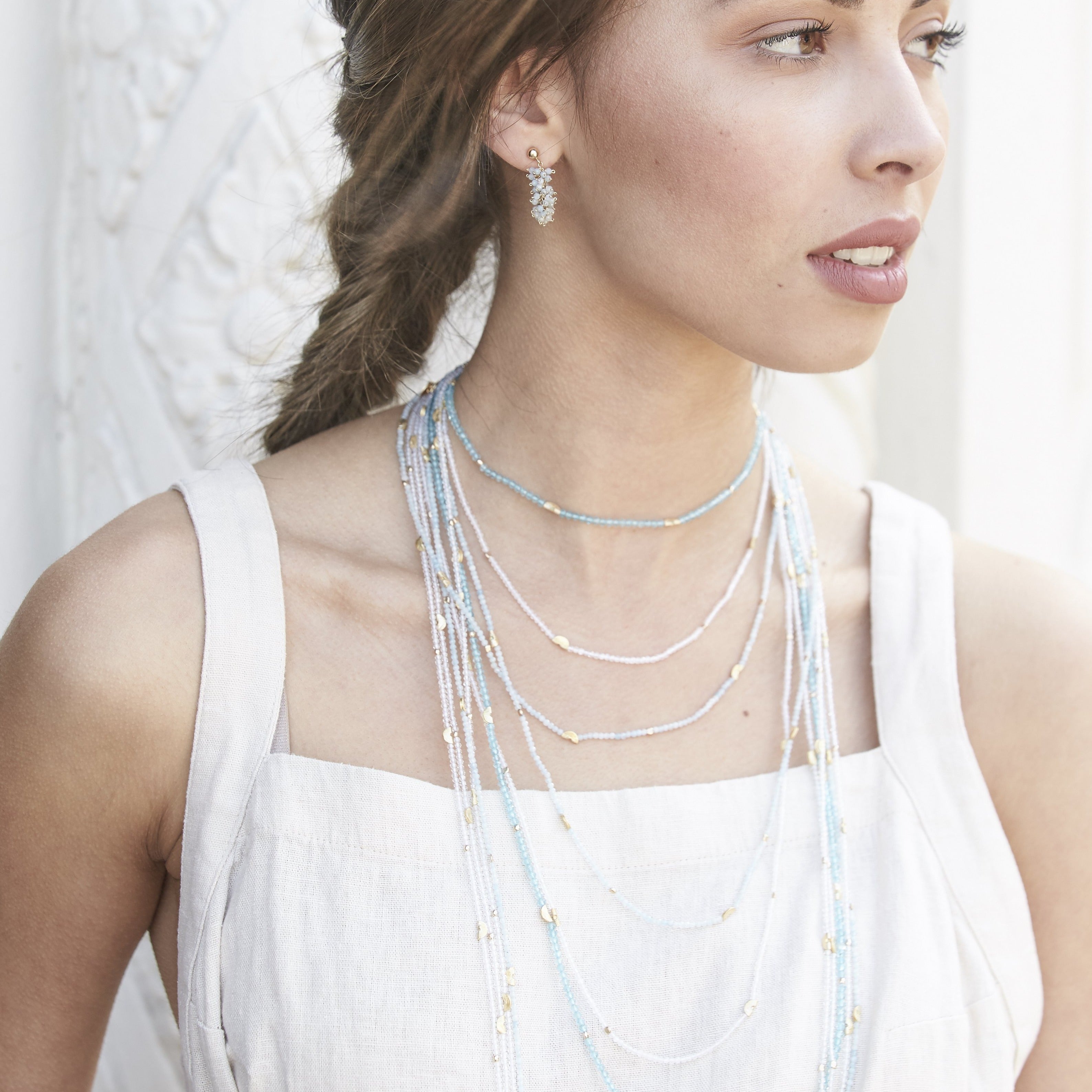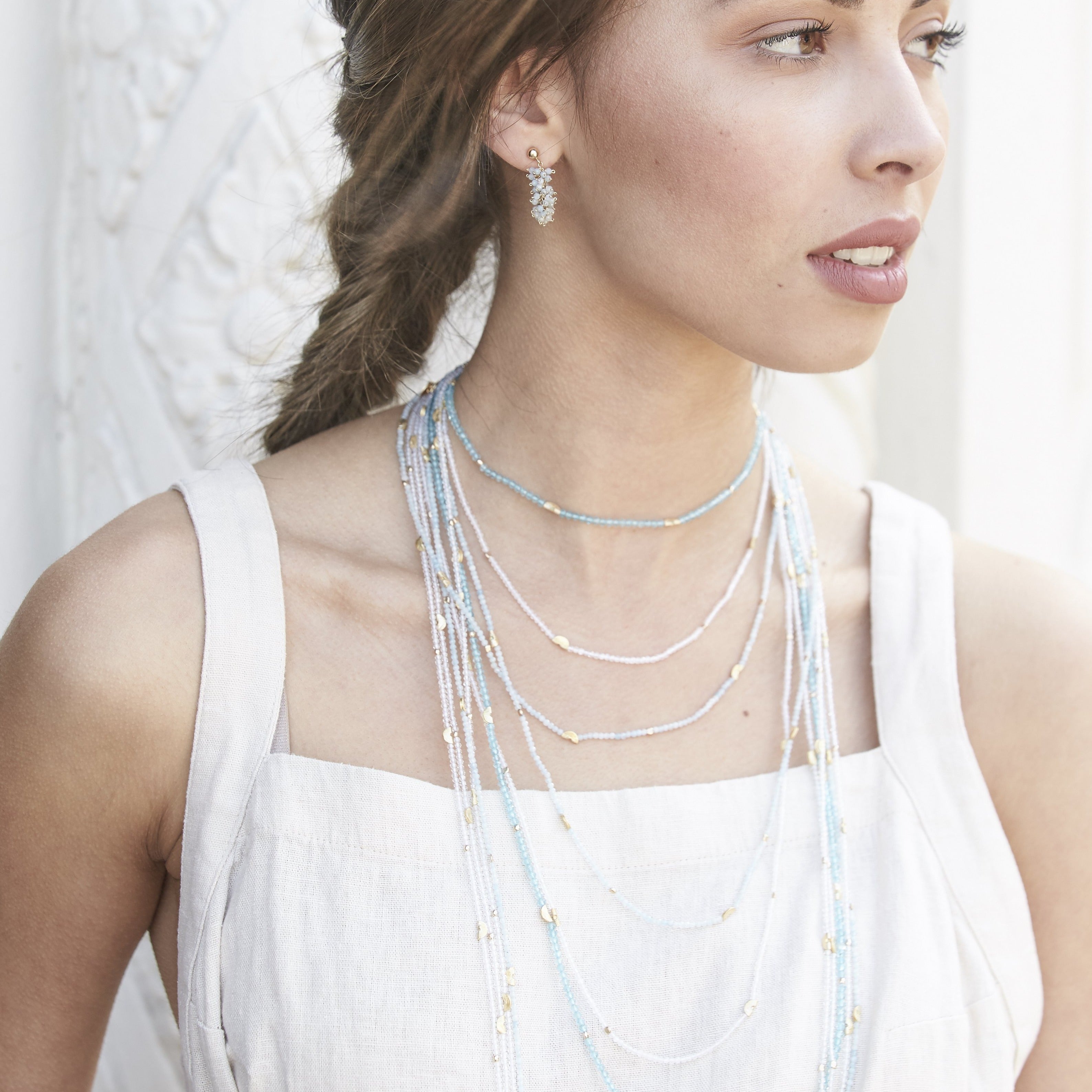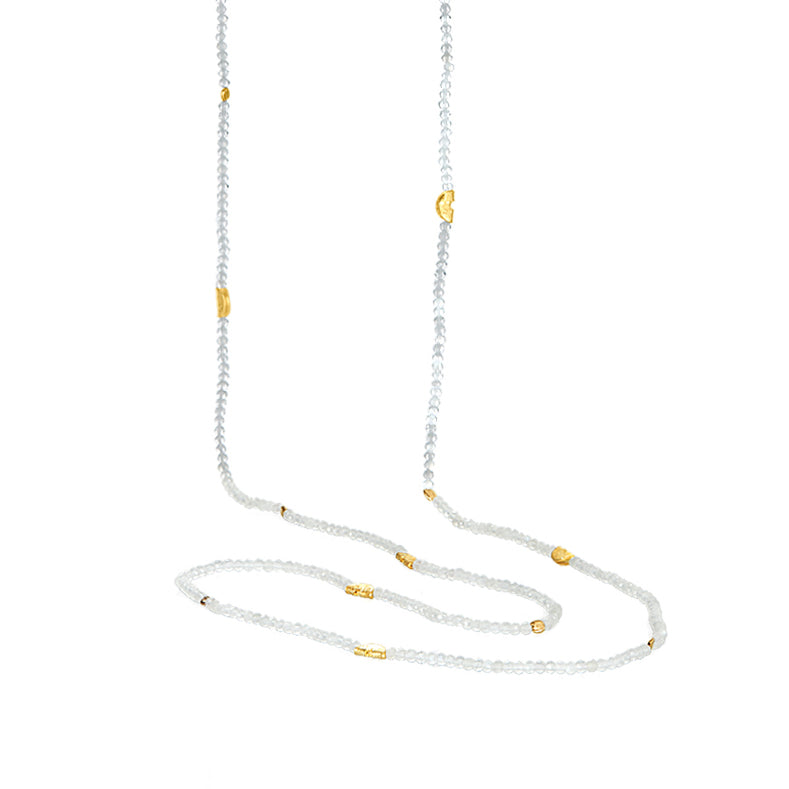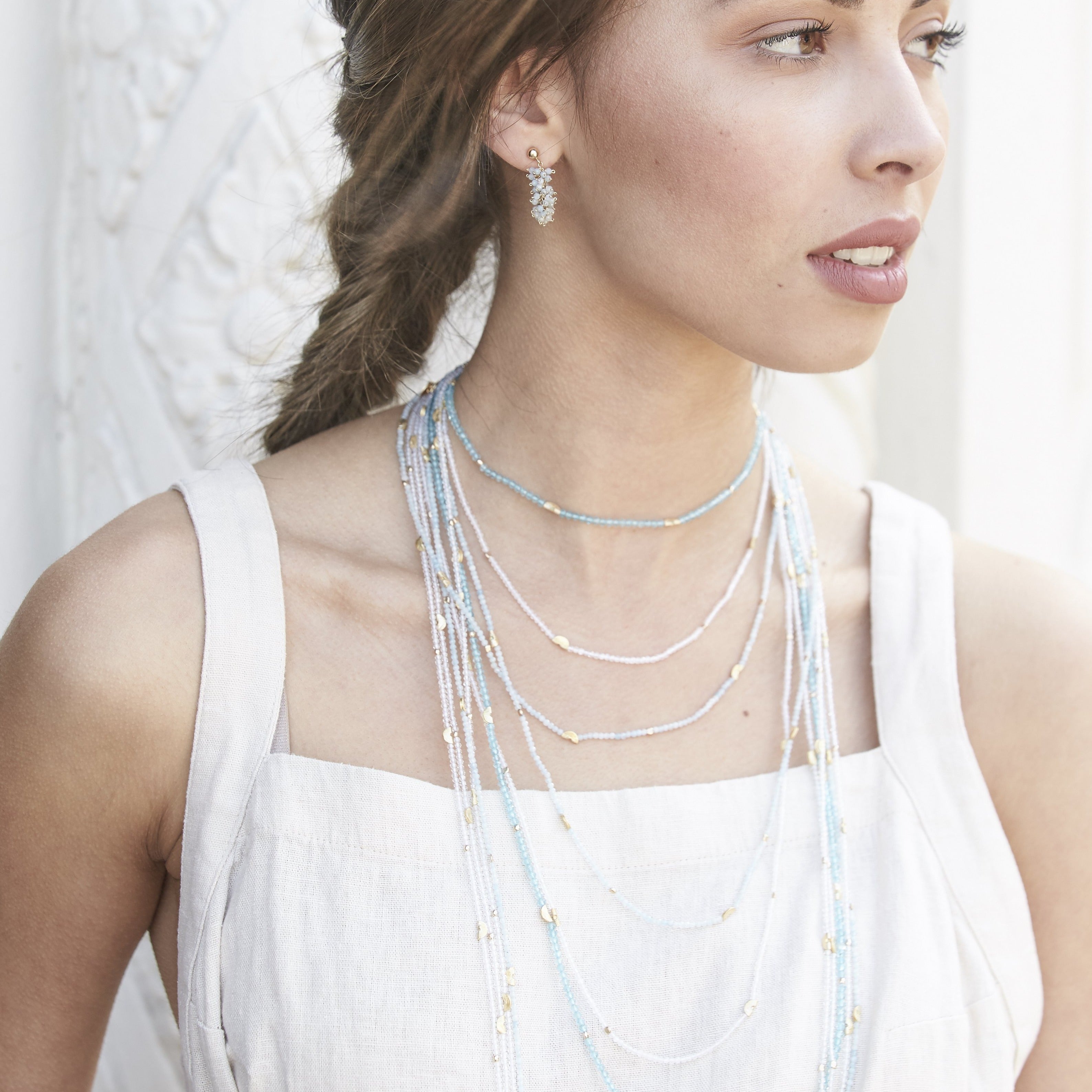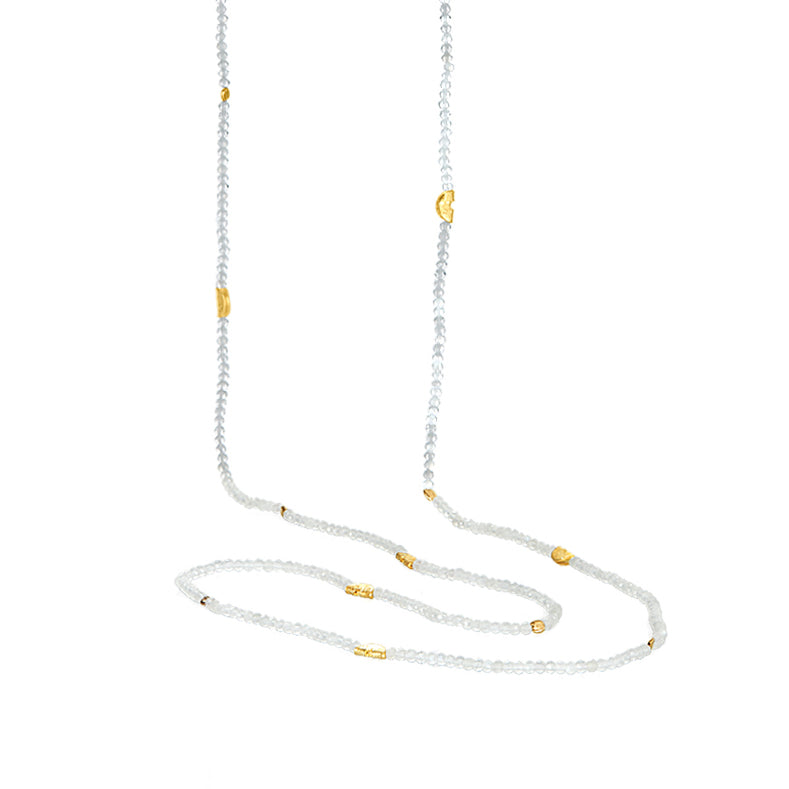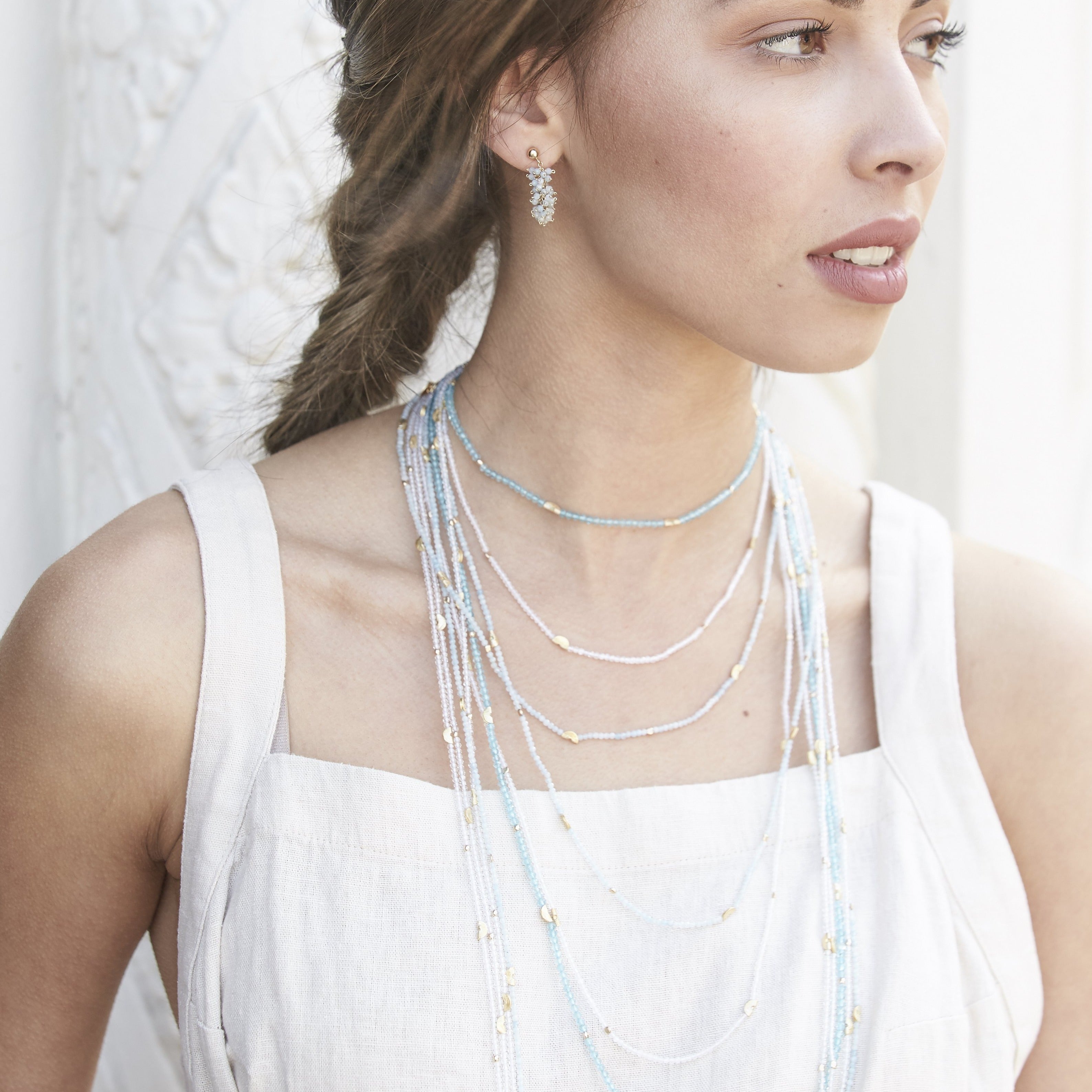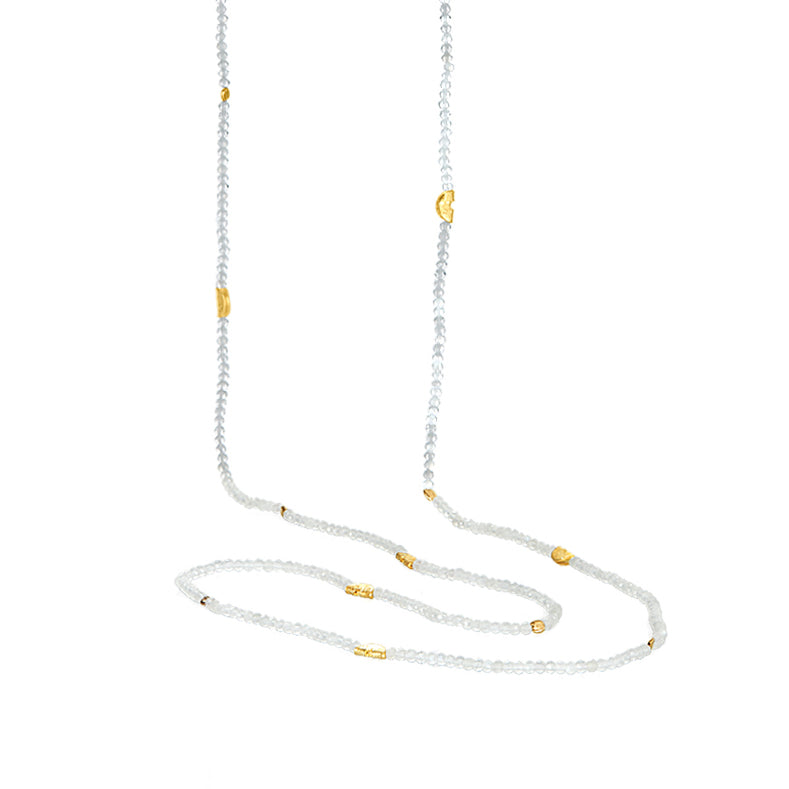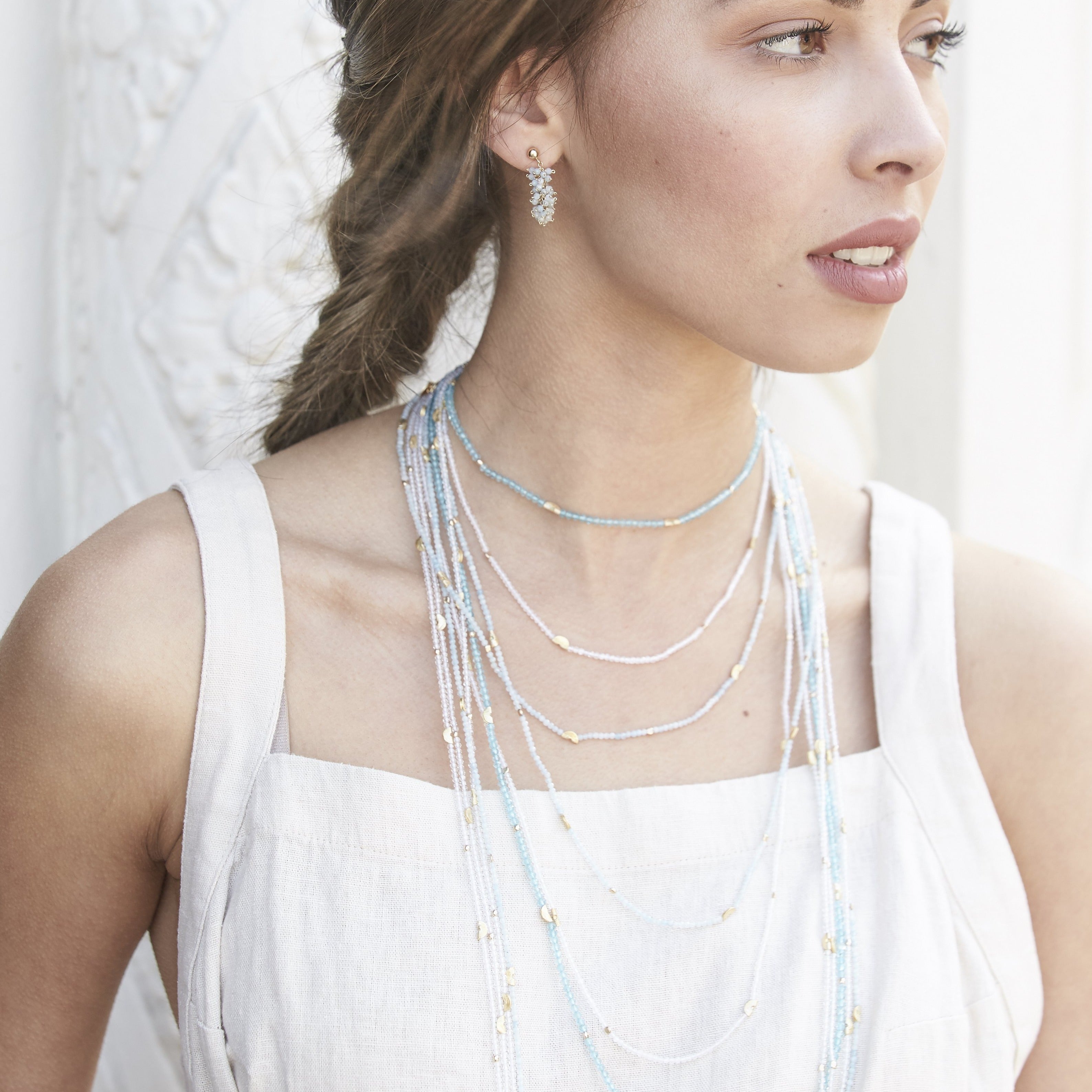 Half Moon Necklace-Medium
This medium length necklace comes in a variety of different stones strung together with gold filled beads and 14k gold plated disks bent in half to create a half-moon shape. Wear it long or doubled to create a shocker look or wrapped it around your wrist for a bracelet. 
28-30 inch adjustable 
Handcrafted in Mabel's Studio.