Free Shipping And Return Within The US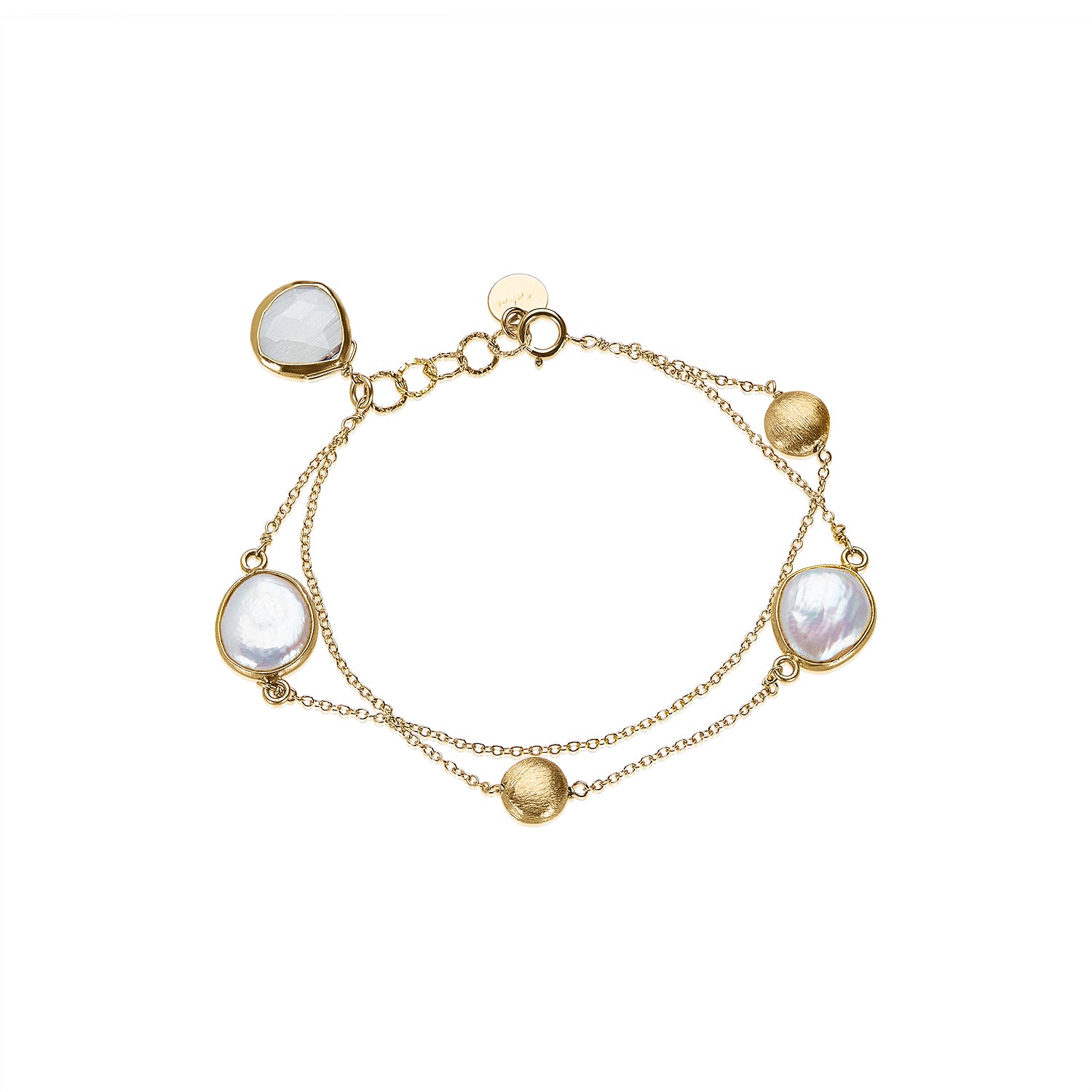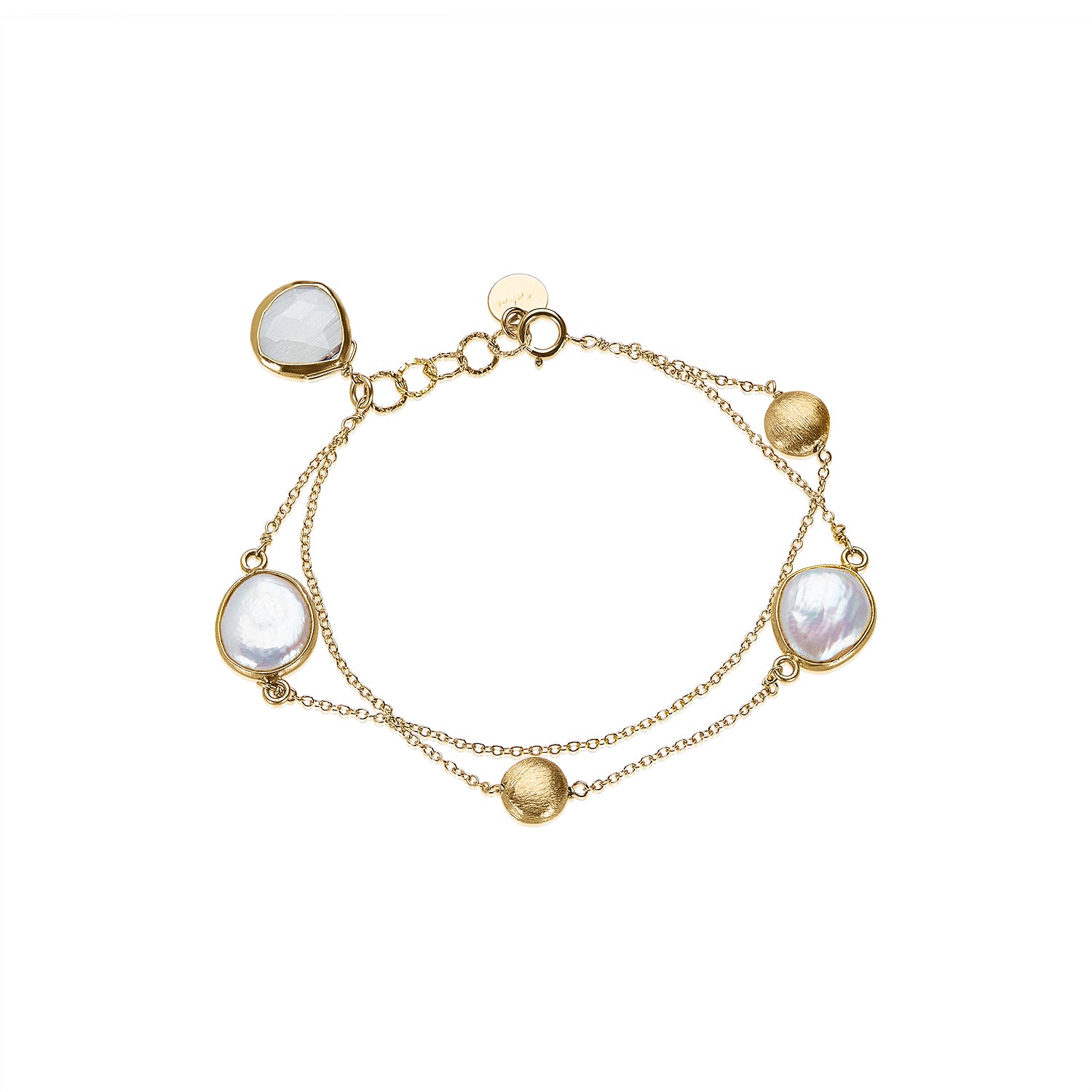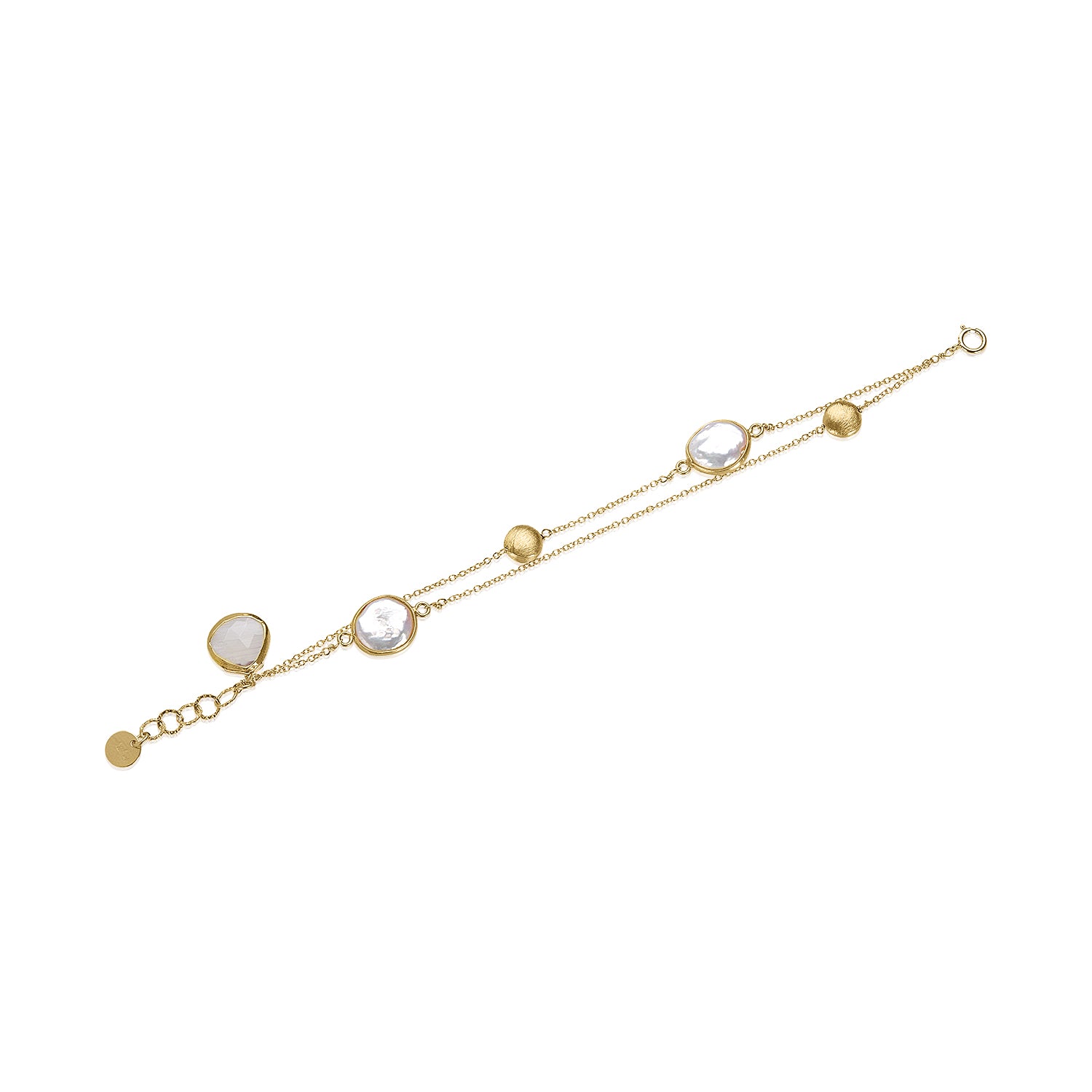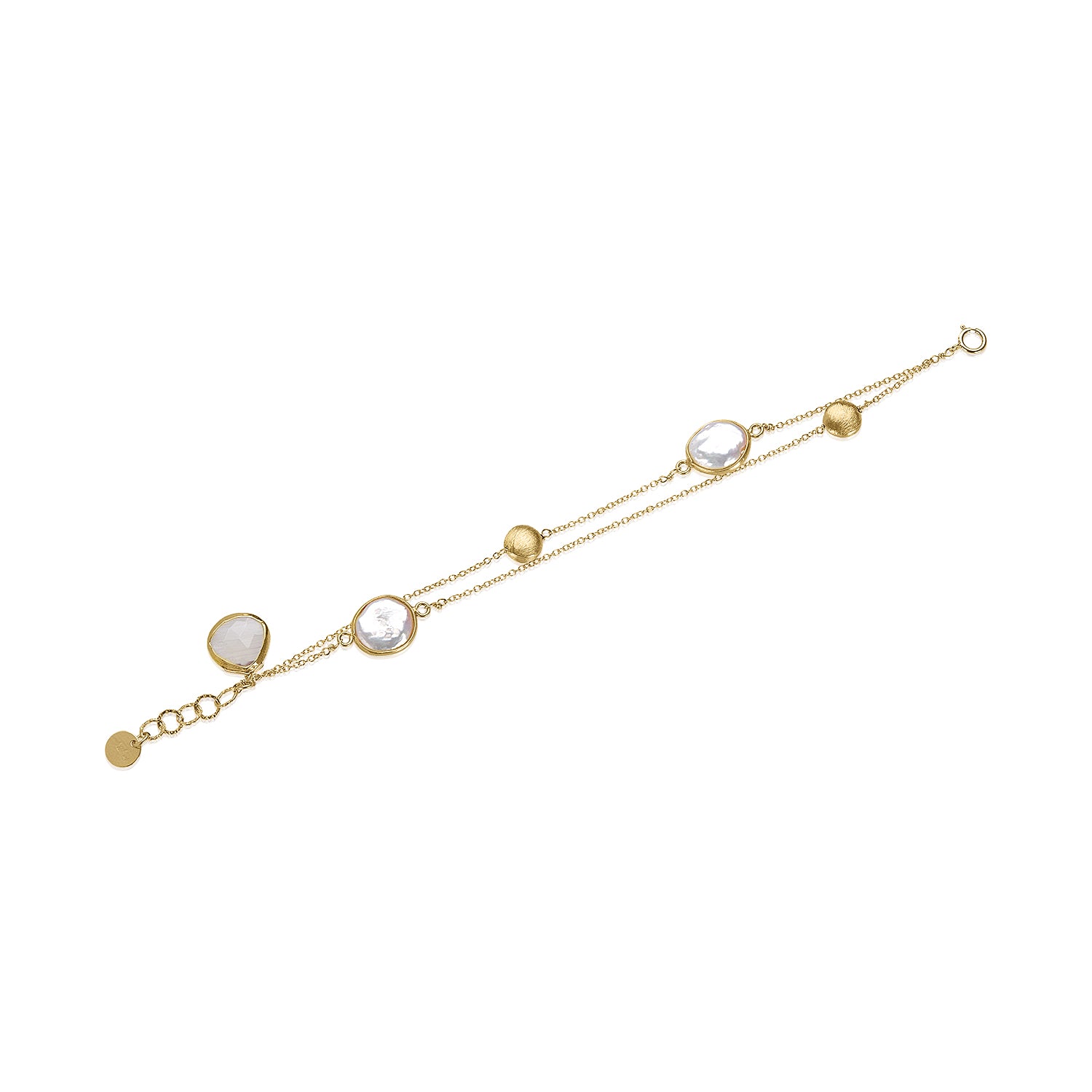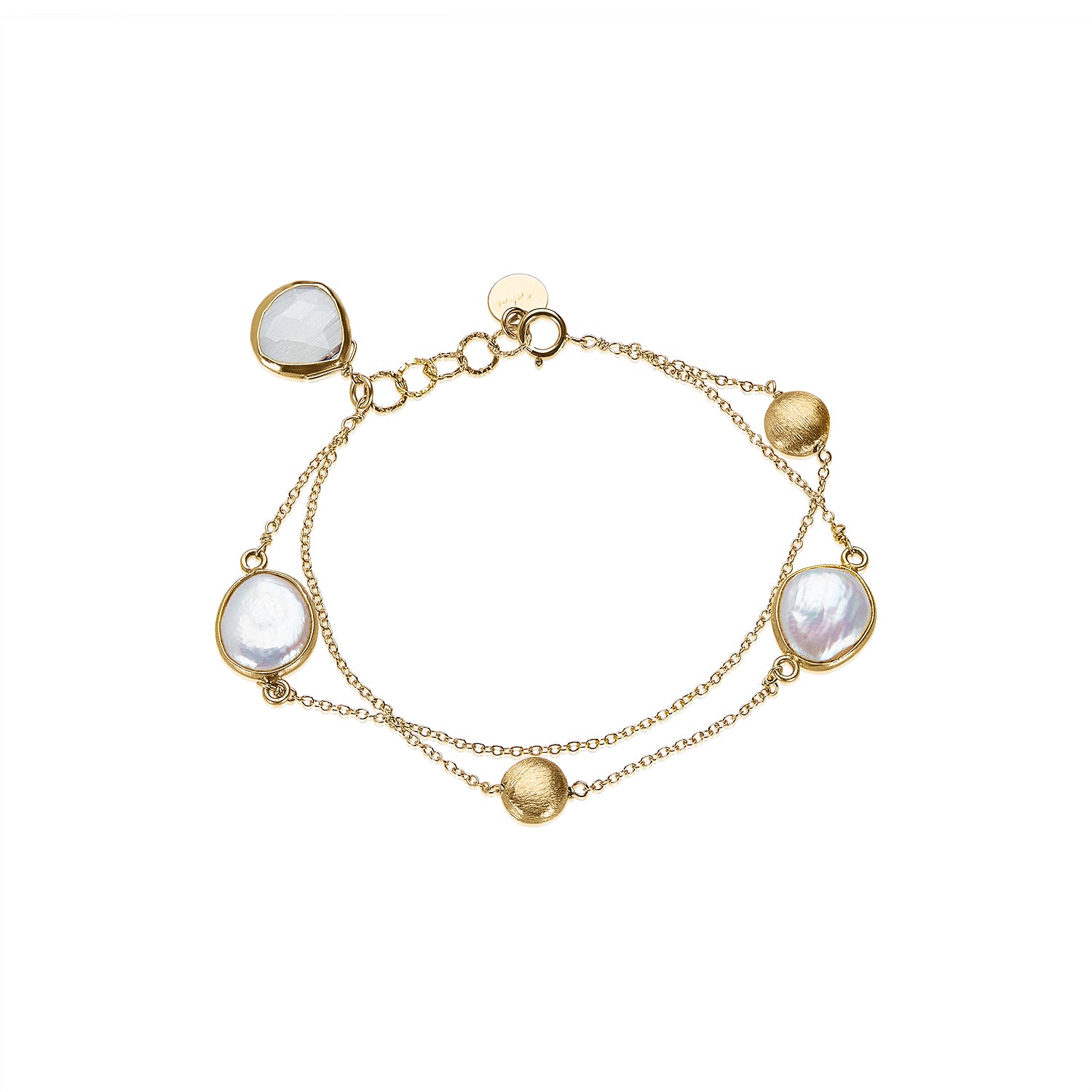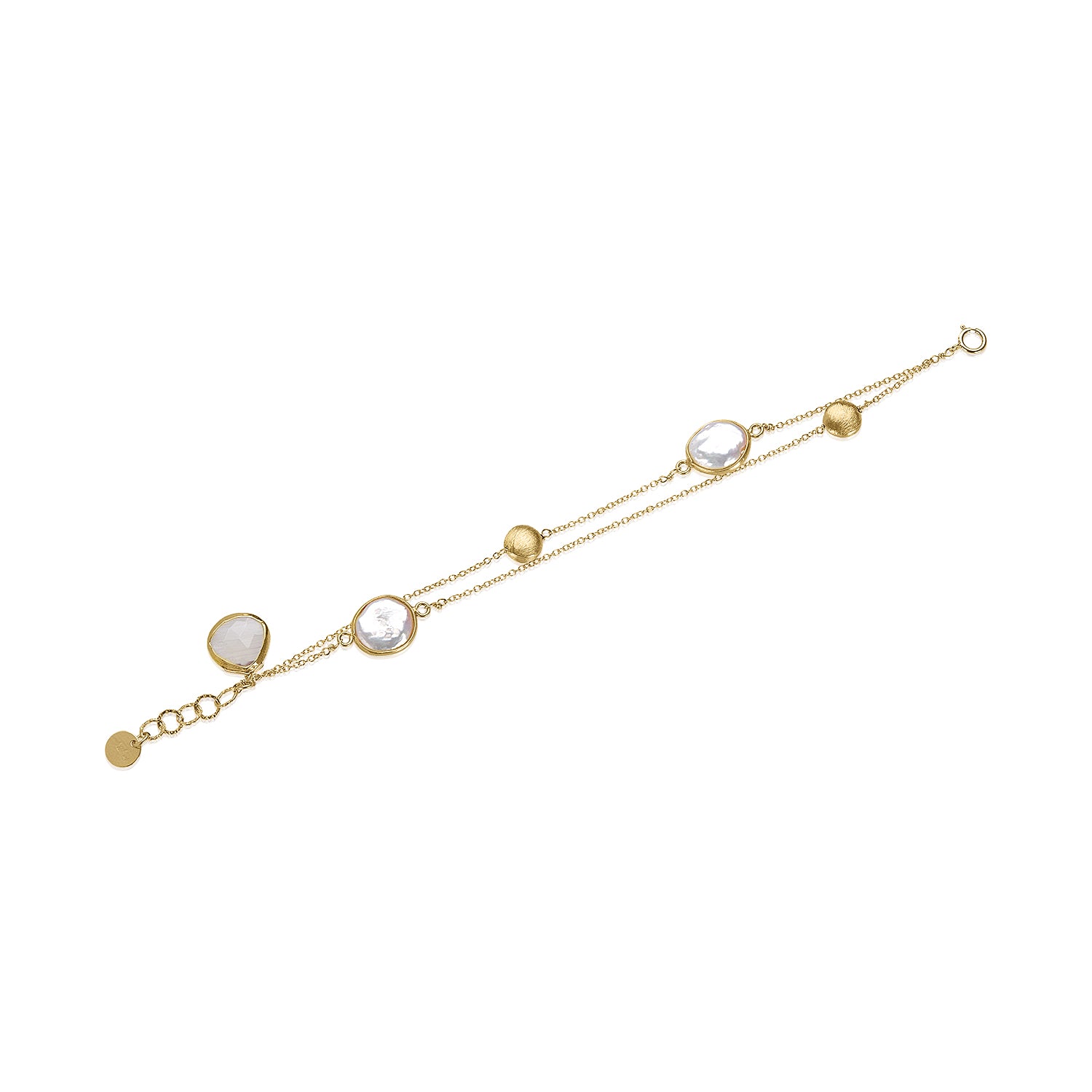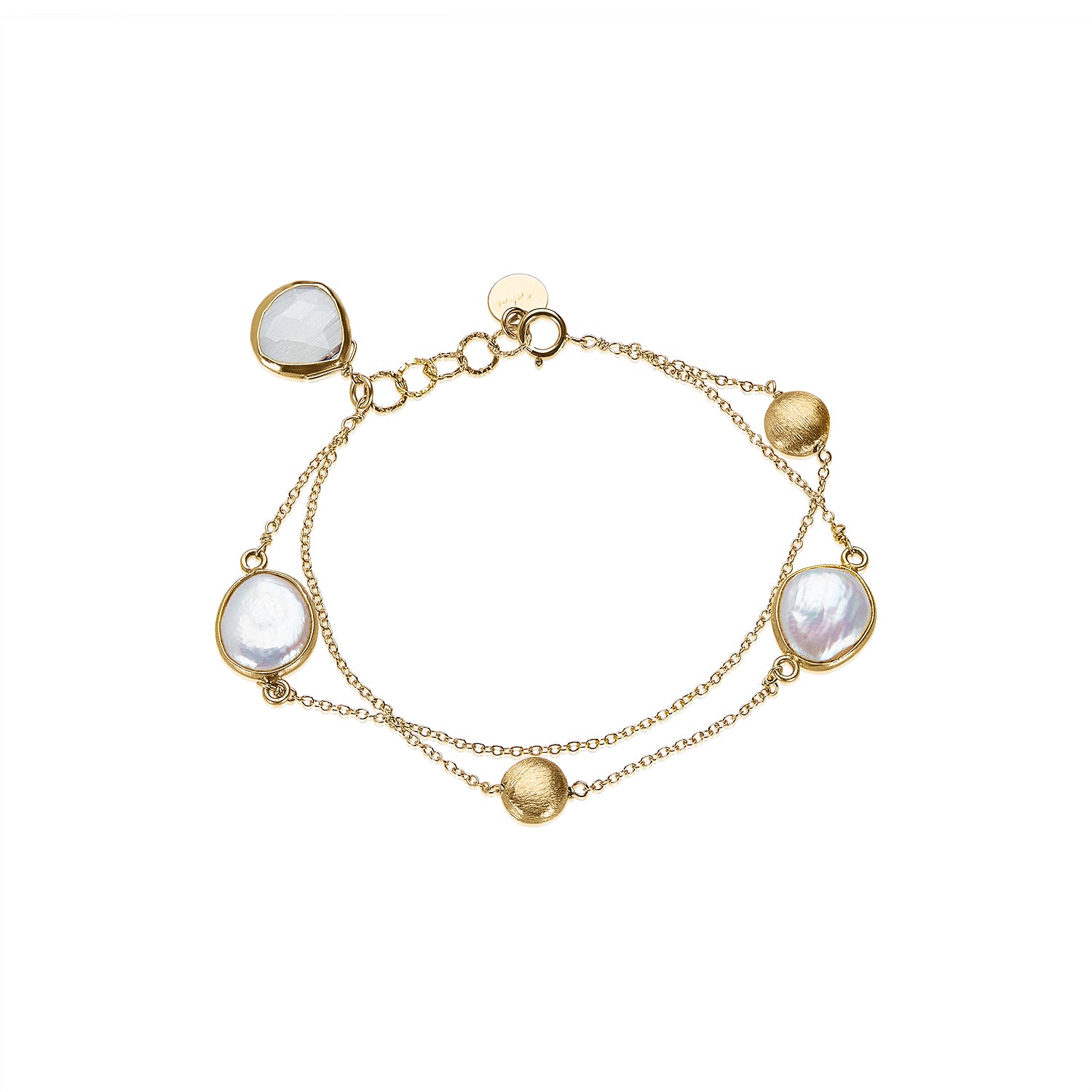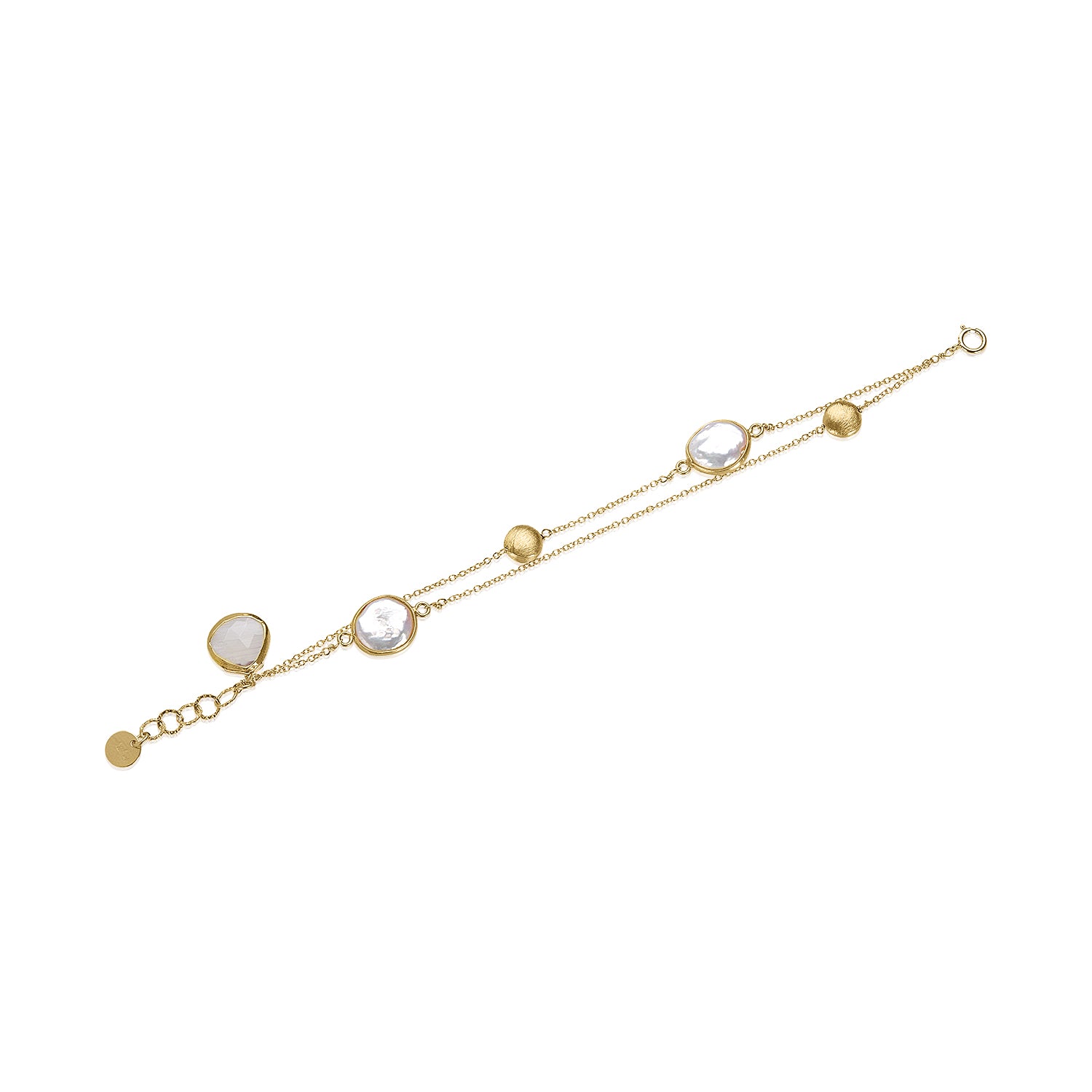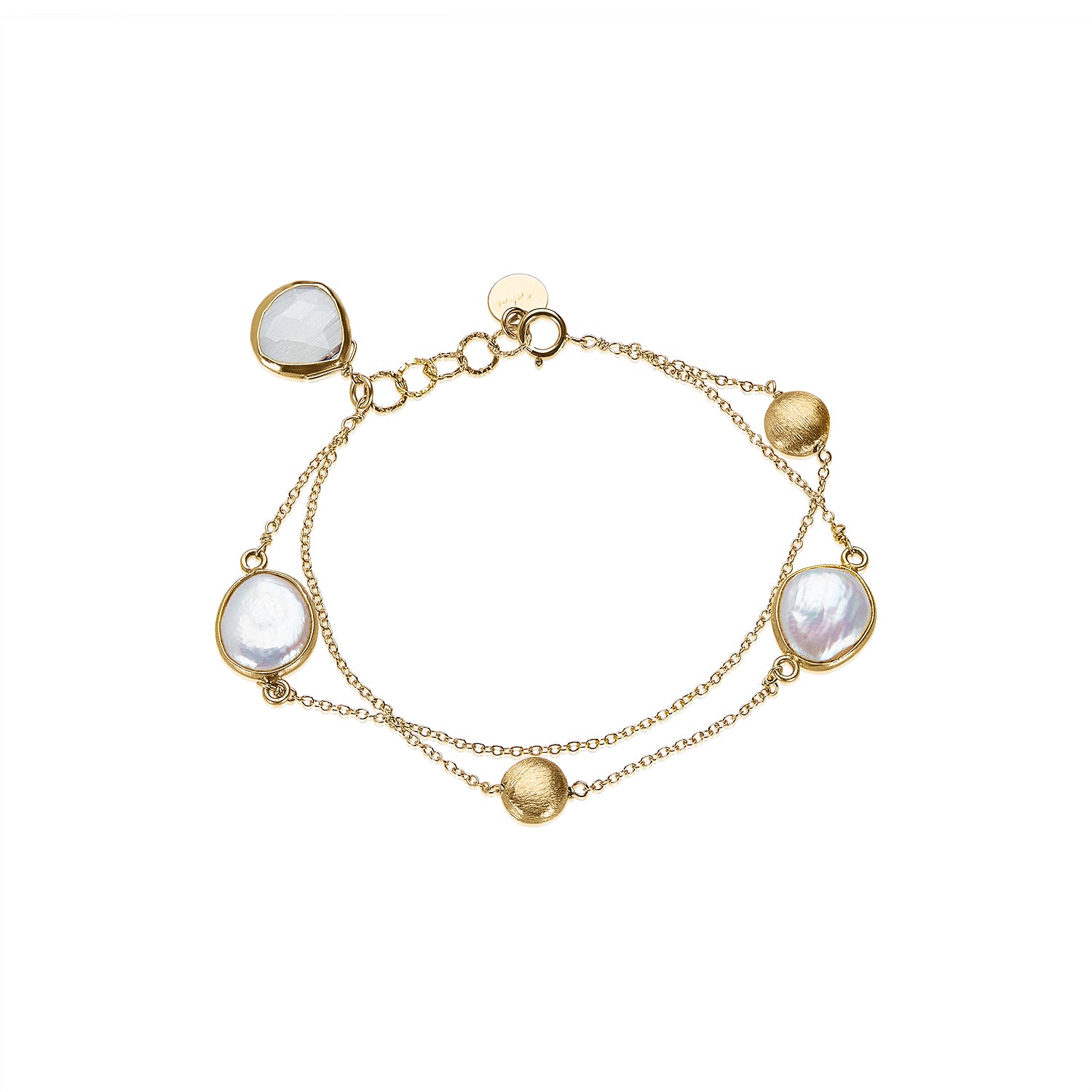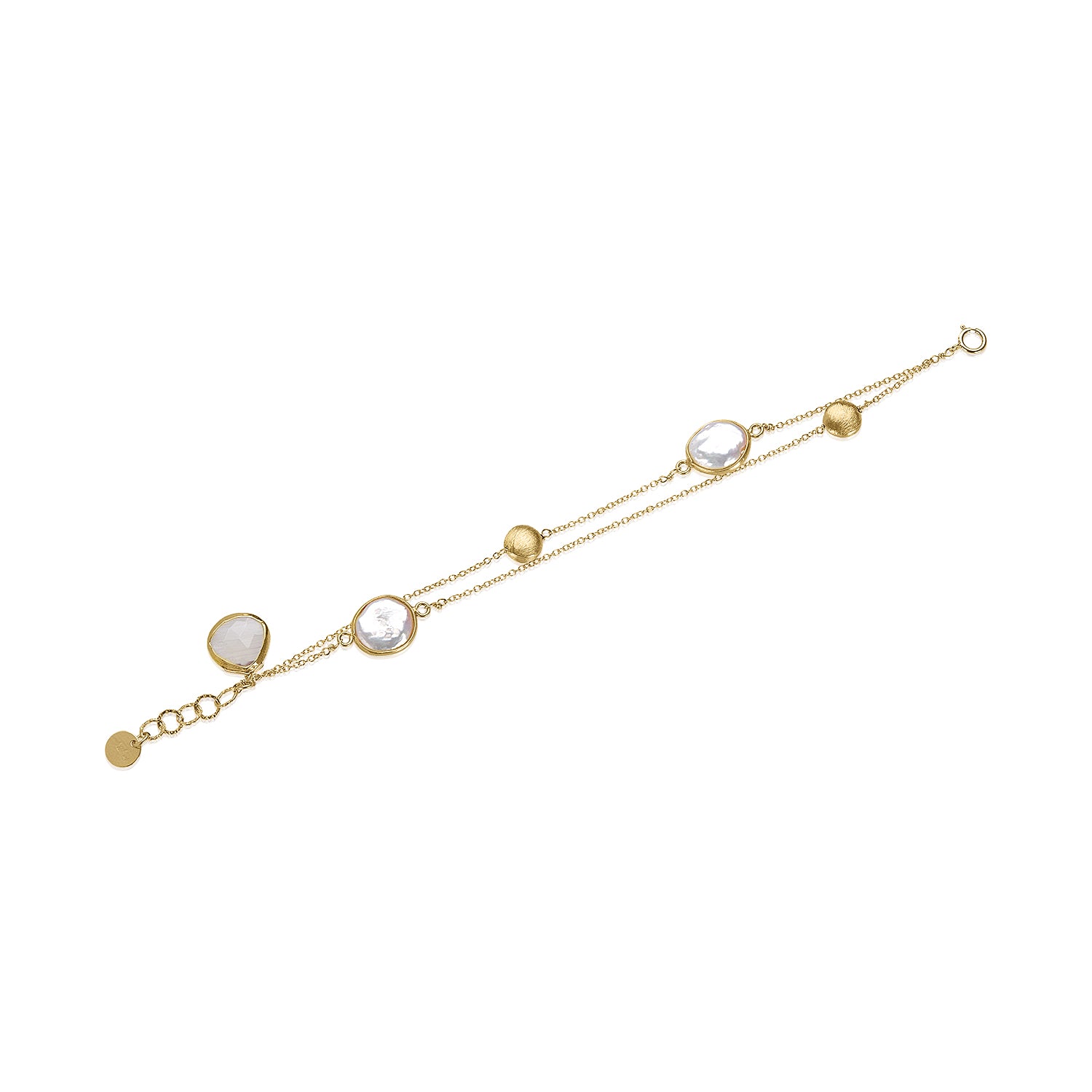 Little Sister Bracelet-Pearl
Like the little sister who inspired it, this top selling, charming little bracelet is delicate and fun and knows how to mix it up. Grab one for yourself or for her, the next time she does something nice!
Bezel coin pearls, moonstone and gold plated coins bezeled moonstone and gold filled cable chain. 
Length: 6.5-8" adjustable 
Handcrafted at Mabel's San Francisco atelier.