Free Shipping And Return Within The US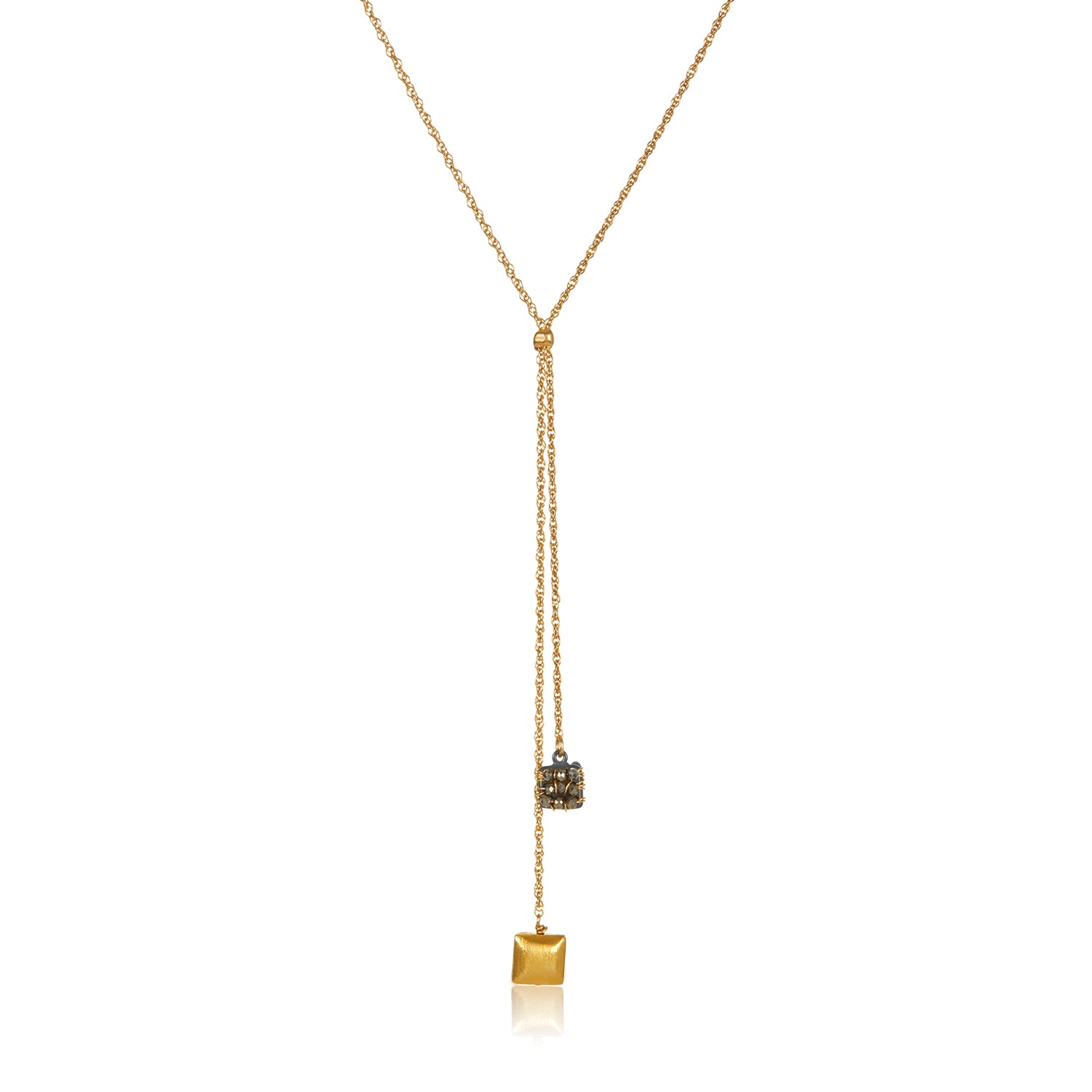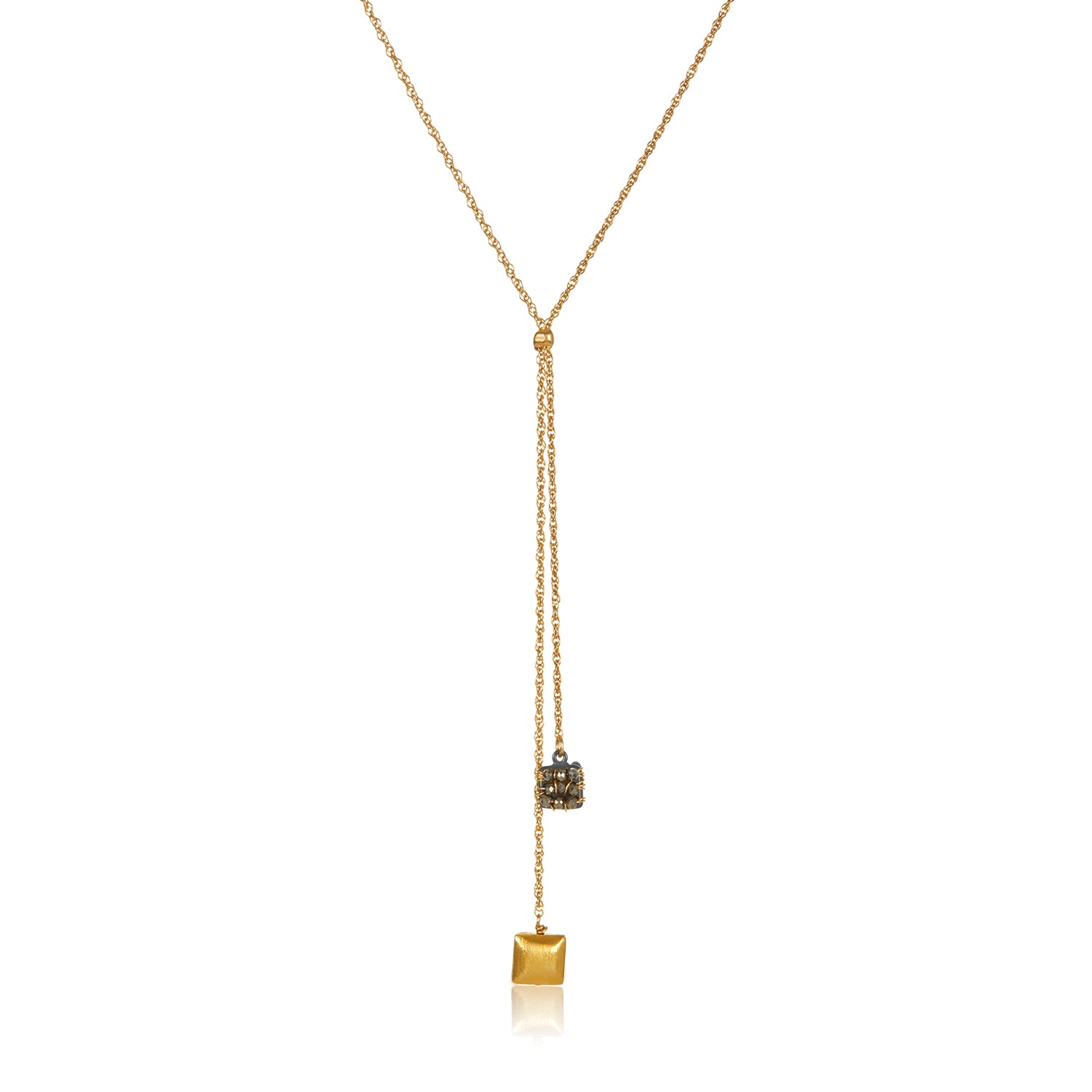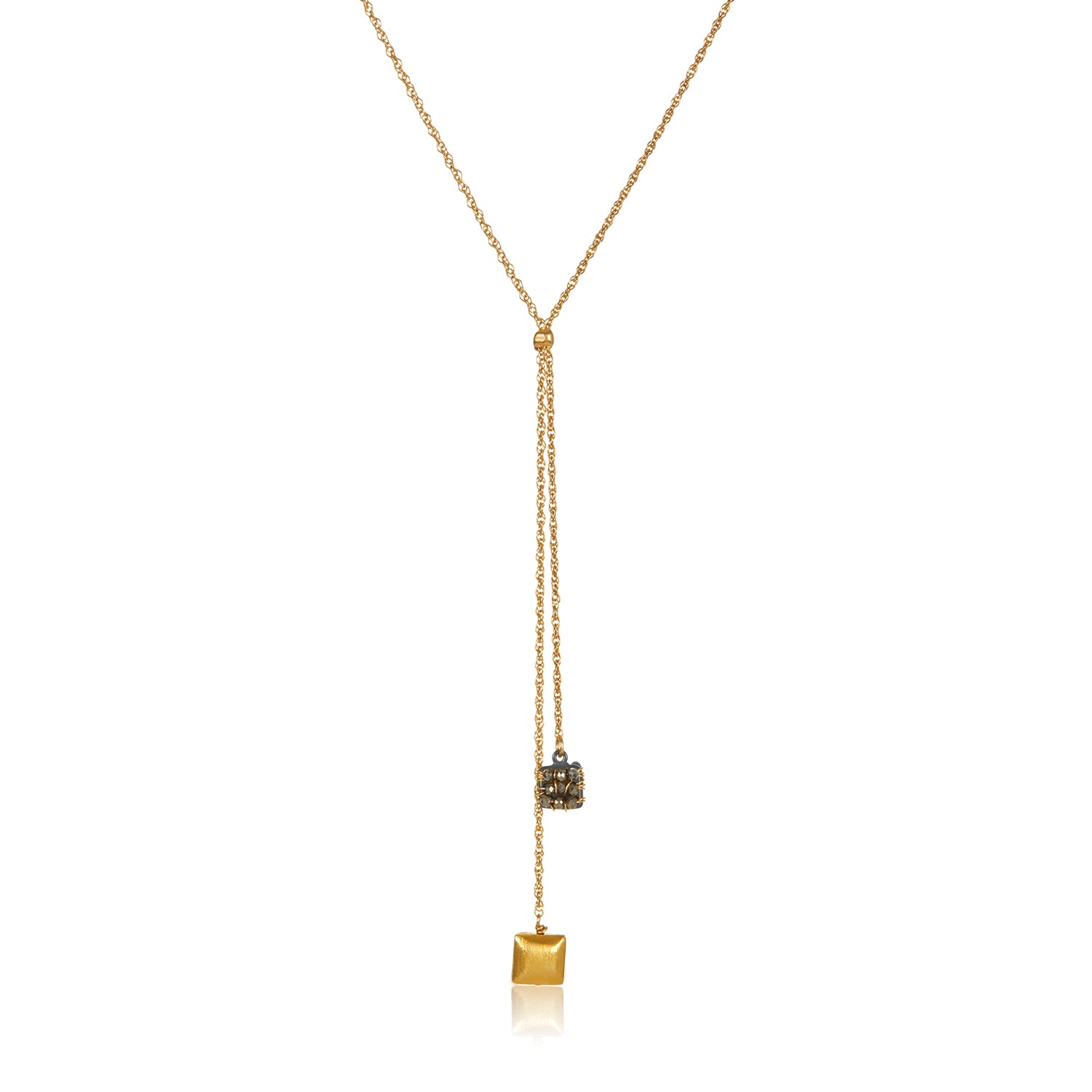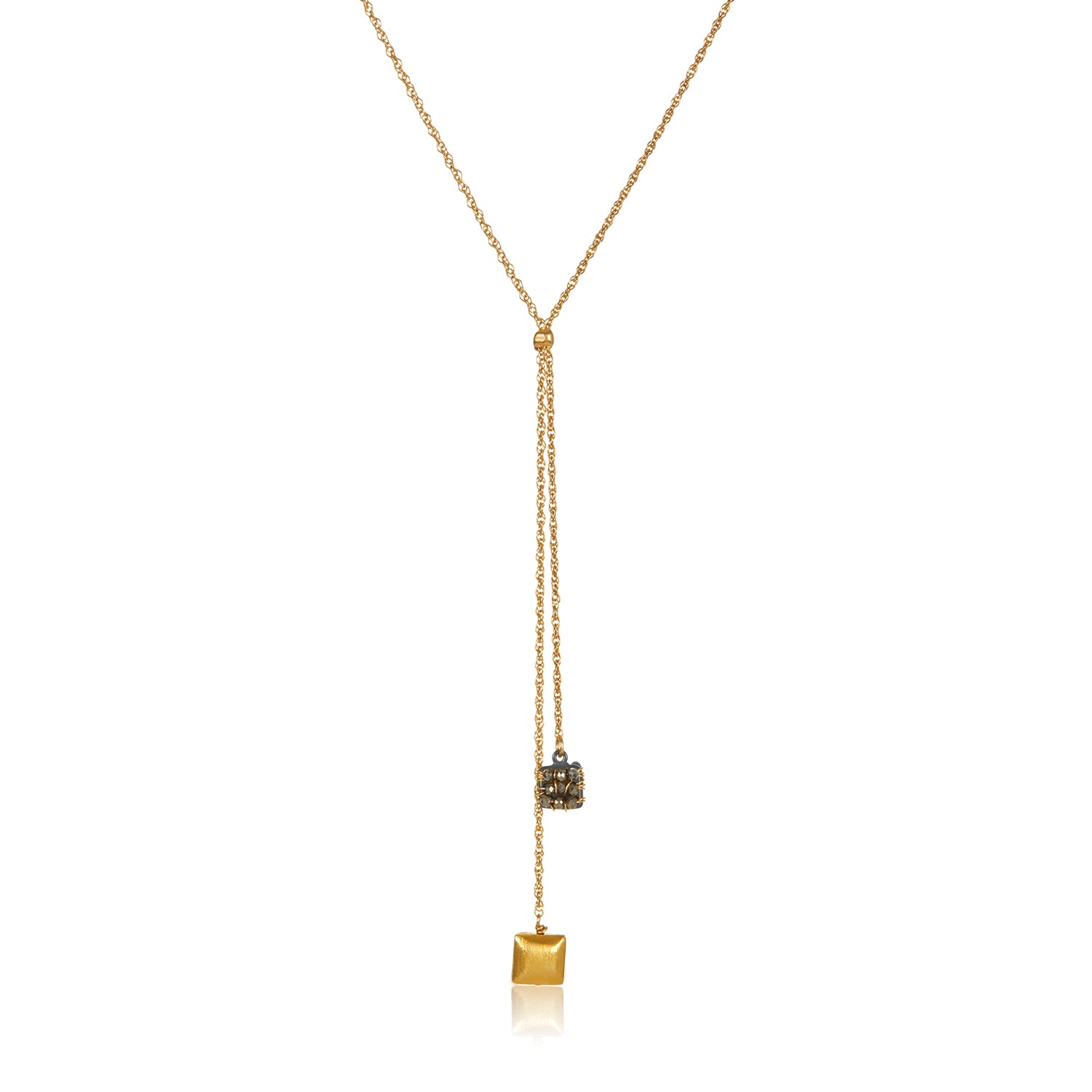 Split Domino Drop Necklace
Double side pyrite square and gold plated square beads with gold filled chain makes this delicate lariate. 
The top gold beads moves to adjusts the lenght of the lariate. 
Two sizes available: 
16" with 2" adjustable chain. 
26" with 2" adjustable extender chain. 
drop- 3.5"
Handcrafted in Mabel's SF studio.