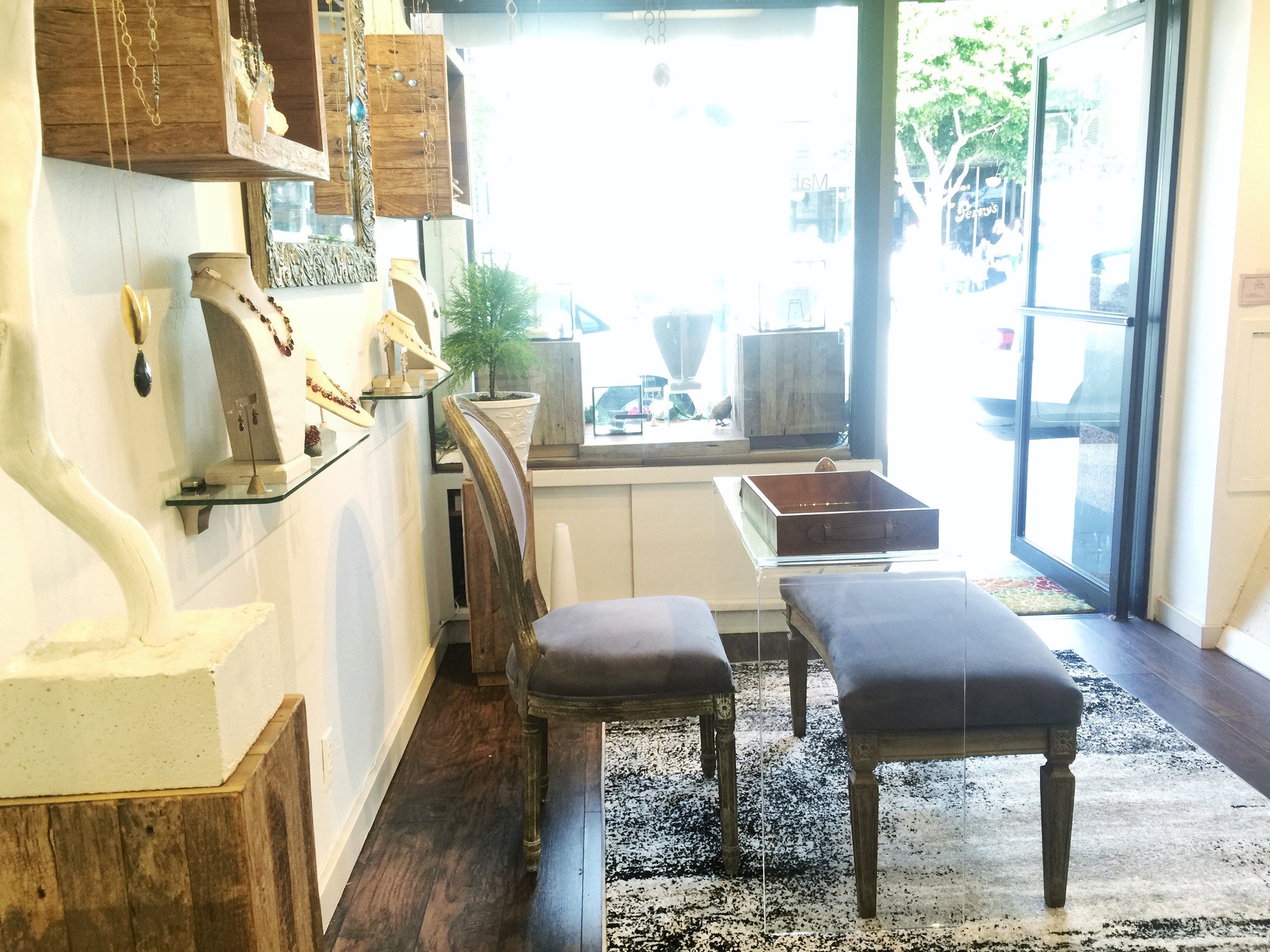 Dear Mabel Chong enthusiasts!

I started working with Mabel at her Union Street store last December. The store design was cute, but I thought it had much more potential. Its high-street location gives the store the potential to be fabulous.

With a background in Visual Merchandising at Neiman's and Personal Shopping at Saks, I wanted to bring the two together somehow. I sketched some ideas and presented them to Mabel to see if she would allow me to create something truly beautiful in the store. She said yes...to everything!

We said goodbye to the grand showcase, re-arranged the wall shelving, added some new furniture and two display cases, and voila! I present to you the new Mabel Chong "Union Street" atelier.


But the re-design is just the beginning. Starting immediately, I will be running the store. Expect for me to call you up and set a time for you to come in and shop for yourself, your family, and friends. This will be personalized shopping at its finest, and it's all about you.

I personally invite you to the Opening Night with champagne and nibbles, this Friday, Sep 23rd, from 5:30 to 7:30. Stop by and feel the magic. I'll be taking photos of our guests, so dress to impress!

This is an exciting new chapter in Mabel Chong, and I look forward to delighting you in my new role.

See you there!
--Kyle

"Kyle days" at Union Street are:
Tuesday to Friday from 11-6.
On Saturday and Sunday, you can look forward to being served by the wildly knowledgeable and enthusiastic Thomas Little. See you soon!