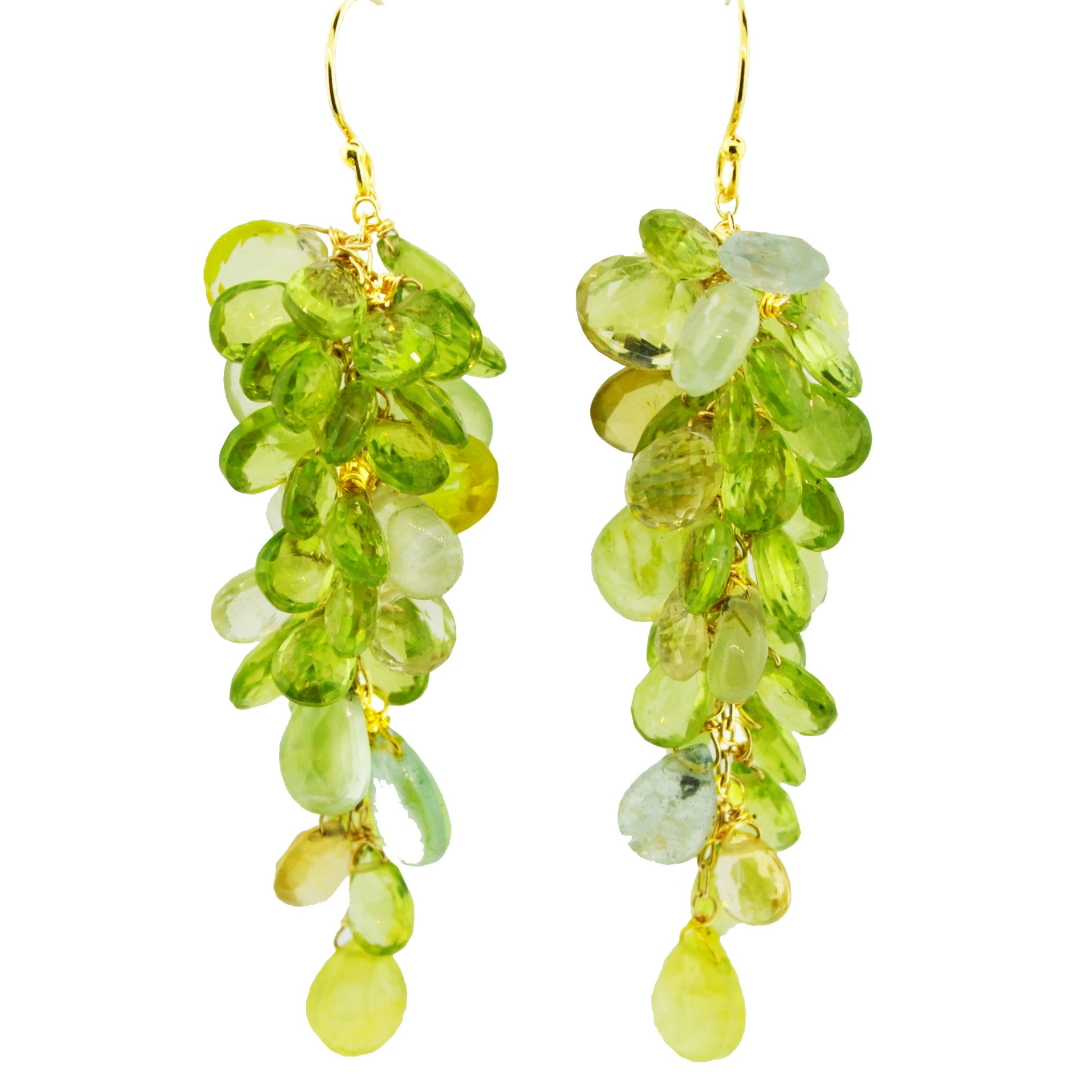 I love Peridot, the August birthstone.
My husband reminds me that it was the first gemstone I worked with, over 12 years ago (I had been working almost exclusively in pearls.)
1. Peridot is one of the oldest known gemstones, with records documenting the mining of Peridot as early as 1500 B.C. Some historians believe that the famous Emeralds of Cleopatra were actually Peridot, although the world may never know.
2. Peridot was used a talisman in the ancient world and it has a mystical reputation. It was once thought to ward off anxiety, making men more articulate and facilitating successful relationships and marriages. (I'll be putting some more peridot at my Union Street location this month...)
3. Peridot was also believed to be able to cure asthma. I'm so glad we live in the 21st century...
But mostly, I like them for their beauty. They remind me of summer, lemony scents, wide open fields, and laughter. August is good.
NY Now!
Are you in New York in August? I'll be there for the NYNOW show, at the Javits Center, from the 20-23, showing my latest designs. Come by the show, or maybe ring me up for happy hour! Kyle and Taylor will be joining me.