Featured in JCK Magazine!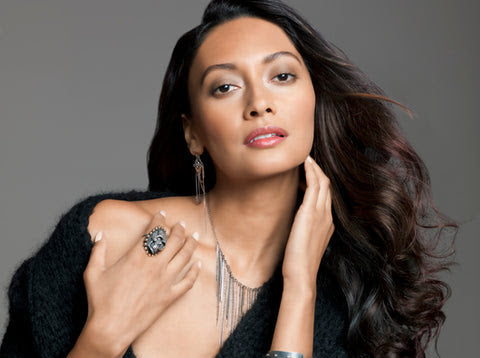 Happy Monday, I'll say!

I just found out that two of my pieces are included in the November JCK magazine!
Worn by America's Next Top Model, Alejandra Mancia,  my "Spark" earrings and "Waterfall" necklace earn spots in two separate photographs. Look at some of the names I'm holding company with, too! What a thrill!
Thank you JCK, and thank you Alejandra!  xoxo 
-Mabel