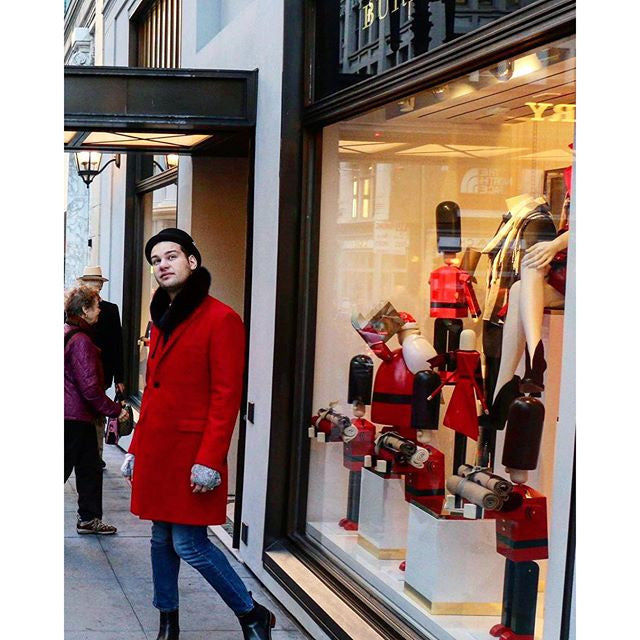 Hello my name is Kyle! I'm originally from a small town in Pennsylvania. I relocated to San Francisco in September of 2014, for big dreams and the higher rent! I love music, Fashion, Jewelry, Traveling, and Shopping! I came from doing visuals at Neiman Marcus and recently being a personal shopper at Saks Fifth Avenue. I've been into jewelry now for a little over a year, and really enjoy researching rocks and learning about their properties, both physical and meta-physical. The stones that I always gravitate towards are Emerald, Blue Topaz, Alexandrite, Kyanite, and Tourmaline.
I love going shopping for estate jewelry--who doesn't? Estate's great because I'm a man so I have big hands and the stones of the past there weren't any limits on size: It's hard to find big stones for man hands. My own personal style varies… I wear anything from trench coats to suits, to sportswear, to edgy… My favorite look that i go for is (my friends always tell me that this is what I look like) "Filthy Rich White Woman from the Upper East Side", and I'm like "I'll Take It!"
I'm thrilled to be working with such a talented and charming woman--Mabel, that is!--and I look forward to meeting you and bringing your style to new heights. See you in the store!