Caring for your Gold-Filled and Gemstone Jewelry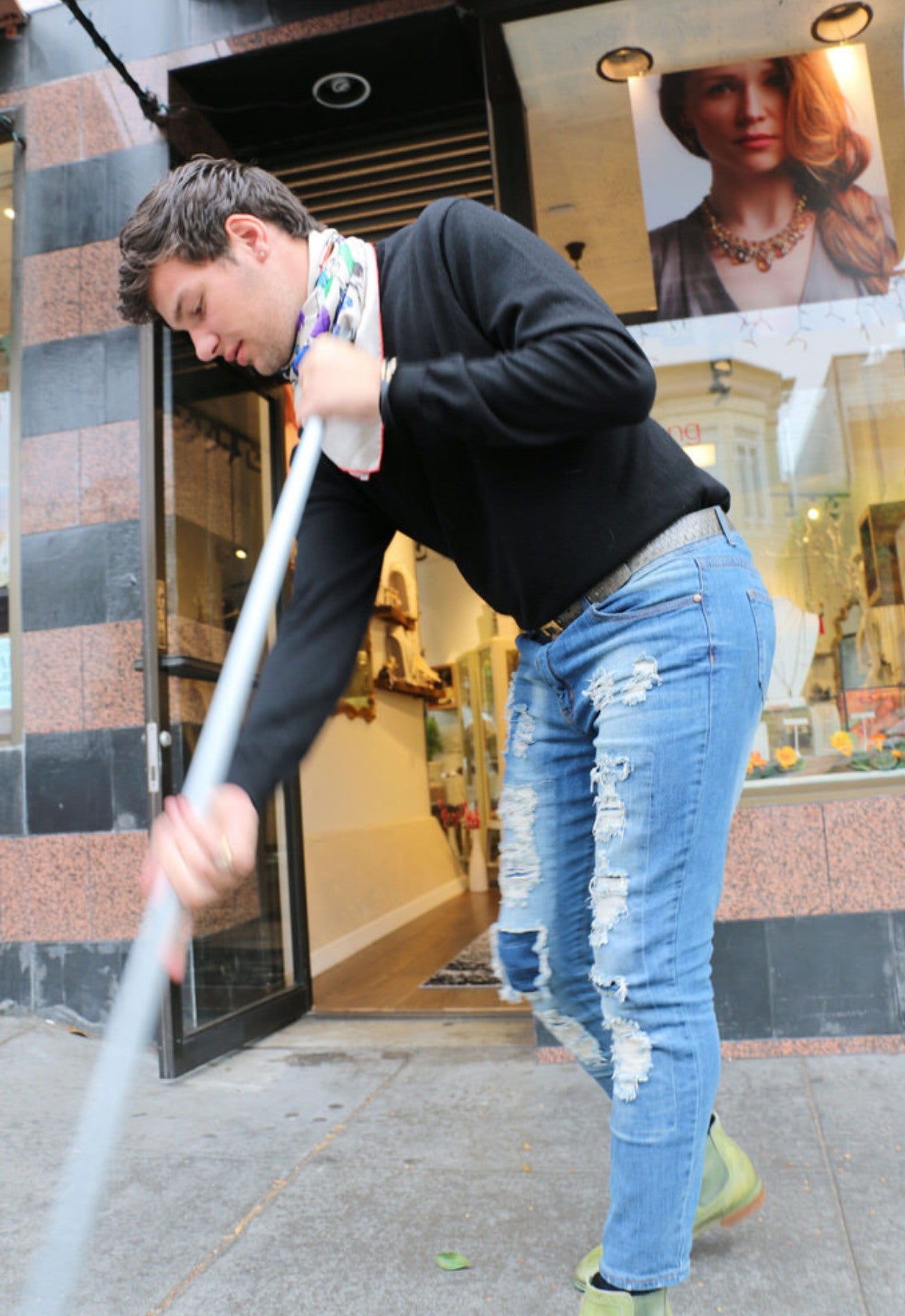 Hello everyone, my name is Tom...I am the fellow who usually runs Mabel's Union Street location.  I started working with Mabel a year ago, and it's been a fun ride.  I retired a little while back but work with Mabel because I love jewelry!
The excitement of owning a handcrafted piece of jewelry made by Mabel Chong is so palpable and raw.  Mabel calls it "Uncivilized Elegance."  Newness fades, though, and over time jewelry may lose its luster.  How do you revive it?  I'll get to that in a moment, but first let's discuss gold-filled jewelry, which Mabel uses frequently, in addition to 14K.
Gold-filled jewelry is composed of a solid layer of Gold, which must constitute at least 5% of the item's total weight, mechanically bonded to sterling silver or a base metal. By comparison gold plating is a miniscule layer of solid gold applied to a brass base and it can wear off rather quickly and expose the brass base product. It does not stand up to heat, water or wear over time. The gold-filled, with it's 5% gold by weight, and with all the gold on it's surface, offers protection from tarnish and wear and even jewelry allergies.
With that little dossier about what gold-filled is, now let's discuss care and cleaning.  Gold filled jewelry has the same care regimen as 14K jewelry: keep jewelry away from chemicals and clean your items regularly with a mild, soapy solution, rinse, pat dry with a gentle cloth, and gently polish with a soft cloth.
And that's it. It really works, and you really want to do it to preserve the sparkle.
For your hard gemstones it is simply Warm water-detergent-soft brush.
For your porous gemstones it is Wipe with damp cloth; wipe dry immediately.
If you're not sure if your gemstone is hard or porous don't guess do a Google search or call us and we will get you that information. I'm going to list some of both types of stones here so you will easily get the general idea.
Hard gemstones where it's OK to use warm water detergent soft brush are:
porous gemstones where it's best to wipe with a damp cloth and wipe dry immediately are:
carnelian 
coral 
lapis
opal 
pearl 
Some more tips about jewelry care:

1. Taking care of your jewelry is preventive maintenance.
2. Avoid chlorine! Spray on your perfume before putting on your jewelry.
3. Try not to wear the same piece to the gym every time you work out.
4. Don't wear it into the shower every day with shampoo running down your neck.
5. Love your jewelry and your jewelry will love you right back. After all, it's you who are bringing so much to the jewelry, so bring it a little love for making you look more confident, beautiful, and fabulous!
6. You can trust me on that!

Thanks for taking the time to read my little blog post, I hope to see you very soon!
Tom
Mabel Chong, 1949 Union Street
415 345 8833